News
How to Fix Baltimore
The independent report on the City's 10-year fiscal forecast that the mayor released yesterday formalizes what Bmore's battle-hardened CRE pros already know: Something has to change or pensions and healthcare will break the office market's back.One exec says first thing's first: The over-20% vacancy ratehas to go.
This morning, Stratford Realty Management Corp's Dave Johnson, whose firm manages and leases 201 N Charles St, said the Downtown Partnership's encouragement of multifamily adaptive reuse is helping. He'd also like to see the City and State backfill space (moving staffers from the fringes and the suburbs) to Baltimore City (disclosure: Dave was active in the lawsuit against State Center). Next steps: bold economic moves that lift the entire city, not just the waterfront. Dave suggests cutting tax rates in half for the entire Downtown Management District to promote citywide real estate investment and development. The vacancy rate has already depleted property value assessments and deleted tax revenue anyway, he says.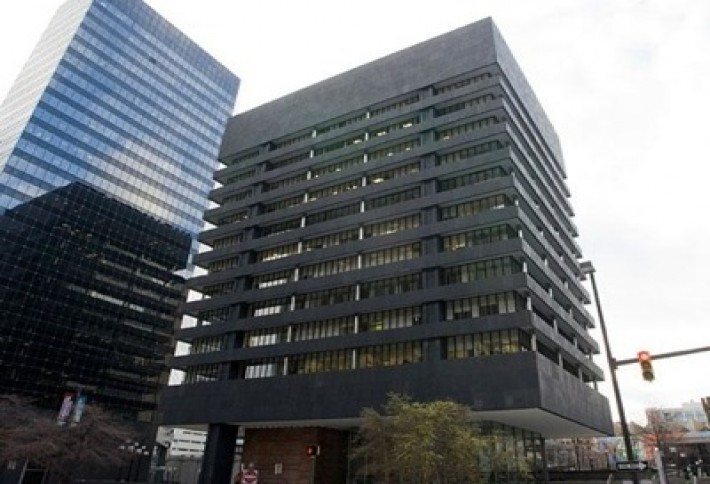 The point isto raise the overall occupancy rate rather than shifting tenants to the newer buildings and leaving dents in their old ones. Looking out his window, Dave sees 20 S Charles (above), which sold five years ago for $90/SF and again recently at auction for $30/SF after the debt was stripped out. Three others in his sightline have suffered similar fates. Stabilize the buildings, stabilize the market, and then the investors will begin to play, he says.