4 Keynotes, Investor Pitches & 35+ Speakers
Jeff Vinik
Chairman - Tampa Bay Lightning
Partner - Strategic Property Partners, LLC
Dan Doctoroff
Chairman and CEO
Sidewalk Labs
Felicite Moorman
CEO
StratIS & BuLogics
John Gilbert
COO
Rudin Management Company
James Nozar
CEO
Strategic Property Partners
Camille Renshaw
CEO
RenshawCo
Doug Chambers
Vice President
WeWork
Guy Vardi
Chief Innovation Officer
Silverstein Properties
Sridhar Rajan
Principal
Deloitte Consulting's Strategy and Operations Practice
Steve Barsh
Chief Innovation Officer
Dreamit
Sol Salinas
Managing Director, Accenture Digital - Mobility
Global Lead, Accenture Smart Cities
Andy Greff
CEO
SmartPicture Technologies
David Gilford
Senior Director
Intersection
Nathan Dever
VP
Ten-X
Turner Levison
CEO
CommissionTrac
Andrew Wright
CEO & Founder
Franklin Street
Moderator
Jack Kieley
SVP & Sales Director, Mid-Atlantic & Southeast Region
Stewart Title
Moderator
​Christopher Rux
Managing Partner, Central Florida
Cherry Bekaert LLP
Moderator
Michael Boutzoukas
Shareholder
Becker & Poliakoff, Real Estate practice group, Tampa Bay
Moderator
Conrad Lazo
Shareholder
Becker & Poliakoff, Construction Law & Litigation practice group, Tampa Bay
Looking for a Dream Investor or the next CRE Tech Unicorn?
Dreamit Demo Day
Investor presentations from the founders of the Dreamit Cohort:
Michael Jansen
Founder
Cityzenith
Shane Eten
Founder
Lōtik

Daniel Farb
Founder
Flower Turbines

Paul Shahriari
Founder
Ecomedes

Daniel de Roulet
Co Founder
Knowify

Lucas Toledo
GiFly Bike
Lucas Toledo

Peter Akman
Founder
Raxar
MORE SPEAKERS TO BE ANNOUNCED
Breakfast & Networking


Welcome from Bisnow & Dreamit

Opening Keynote Presentation - Jeff Vinik


Owner - Tampa Bay Lightning

Tampa 2021


A Commercial Real Estate Focused Panel

The Enhancement of Cities with Tech


Industrial IoT & Urban Development

Presented By:


Dreamit Demo Day


Meet the Dreamit UrbanTech founders who are reshaping the built environment and reimagining the way we live

Keynote Presentation:


Dan Doctoroff, CEO - Sidewalk Labs
Former President & CEO of Bloomberg discusses Sidewalk Labs, a company formed with Google whose mission is to improve life in cities for everyone through the application of technology to solve urban problems

Margin Expansion in CRE via Tech


A discussion around the role of tech in reducing operating costs and increasing efficiency in the CRE space

The Future of the Construction Process

The Tech Enabled Super Broker

Closing Remarks

Networking & Cocktails
Building Cities of the Future
Bisnow & Dreamit are proud to present the first ever UrbanTech Summit, an all-day event aimed at driving development in commercial real estate through innovative means.
The UrbanTech Summit will feature an all-star line-up of CRE tech industry titans, high-ranking government of officials, innovators and entrepreneurs to demonstrate the impact of UrbanTech on all that surrounds us, to deliver actionable insights, and to offer an unparalleled networking experience.
Bisnow, the world's largest commercial real estate news and events platform, and Dreamit Ventures, a top-10 global accelerator, have committed to leveraging their reach within the commercial real estate industry to impact change through driving collaboration across commercial real estate ecosystem.
The UrbanTech Summit reflects the commitment of its participants to increase the adoption rates of technology, which currently stand at less than 10%, in an industry with over $40 trillion in the US alone.
In addition to inspiring panel conversations and jaw-dropping keynote presentations, get ready for an incredible demonstration of start-ups that are transforming the commercial real estate sector.
Share your comments, nominate a startup, post your photos and ask questions using #BisnowDreamit on Twitter and Instagram, and follow us at @BisnowTech on Twitter for more local news.
WHY SPONSOR
Bisnow events are known for facilitating deal-making with lots of networking opportunities. Whether you are an owner, developer, CRE tech platform, start up, tenant manager, broker, lender, supplier, or consultant, your company is a crucial part of the national real estate market. Bisnow offers many opportunities for you to build good will and raise your company's profile in this ever-changing industry. You'll connect with existing and potential customers, partners, distributors, investors and vendors, and have the opportunity to showcase your products and services in front of a large and relevant audience.
OPPORTUNITIES
Title Sponsorship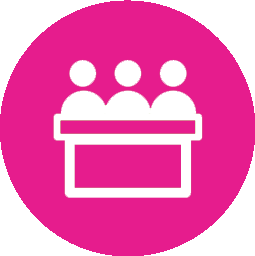 Whole Panel Sponsorship
Panelist Sponsorship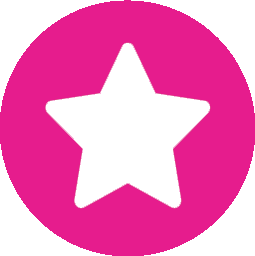 Branding Sponsorship
Commercial Sponsorship
BRANDING ADD-ONS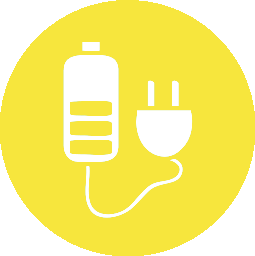 Charging Stations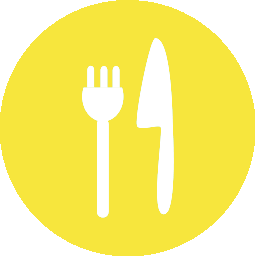 Sponsoring a Meal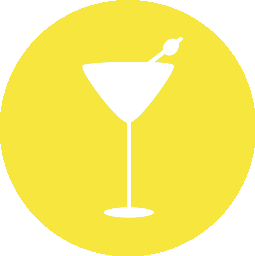 Event Cocktail Sponsorship
Tampa Marriott Waterside Hotel and Marina
700 South Florida Avenue
Tampa FL 33602

Ballroom: Florida Ballroom, 2nd Floor

Once your registration has been confirmed please call (888)-789-3090 or visit our personalized website aws.passkey.com/go/attendees20961 to make reservations at preferential rates.

Travel Directions:
Please note travel directions and parking details are included here
199
SINGLE
REGISTRATION