SoCal CRE Leadership Conference
Event Ended on November 16, 2017
1Cal Plaza
EVENT HOST
Colony Northstar and Rising Realty Partners
One California Plaza is located in the heart of Los Angeles' Bunker Hill District within the prestigious, mixed-use California Plaza complex. With its unique, vertical profile of curved reflective glass crowned by a neon halo, the 42-story tower strikes a memorable silhouette against the Los Angeles skyline. The tower features executive-level conveniences, including a stunning 1.5 acre water court with multilevel, open-air seating. Surrounded by world-class amenities, One California Plaza is within walking distance of the Walt Disney Concert Hall, Broad Museum, The Music Center, the Museum of Contemporary Art (MOCA) and the Colburn School—one of the country's premier music training facilities—and it is the closest Class-A office building to City Hall and county, state and federal courthouses. The property is also conveniently located near the freeway, as well as multiple transportation options, including the Red Line Metro Station.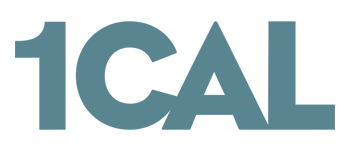 Nelson C. Rising
Chairman
Rising Realty Partners
Richard Ziman
Co-Founder and Chairman
Rexford Industrial
Bob Hart
CEO
TruAmerica
Doug Holte
President
Irvine Company Office Properties
Kevin Traenkle
CIO
Colony Northstar
Nicholas Colonna
President - Commercial Investments & Fund Management
Kennedy Wilson
Mark Sanders
Co-Founder & Principal
Fifteen Group
Chris Rising
President
Rising Realty Partners
Robin Potts
Co-Head of Real Estate Investments
Canyon Partners Real Estate
Brad Cox
Senior Managing Director
Trammell Crow Company
Clare DeBriere
Executive Vice President, Regional Manager
Skanska
Percy Vaz
CEO
AMCAL
Bert Dezzutti
EVP of the Western Region
Brookfield Property Partners
David Fishbein
Principal
The Runyon Group
Daryl Carter
Founder, Chairman & CEO
Avanath Capital Management
Scott McPherson
Executive Managing Director
Merlone Geier Partners
Robert Jernigan
Regional Managing Principal
Gensler
Jeff Jennison
President and CEO
Watson Land Company
Dan Floriani
Partner & Co-Founder
Pacific Industrial
Tyson Strutzenberg
COO
Rising Realty Partners
Duane Carlson
President of Construction
Carmel Partners
Jon Sully
Partner
StoreMatch
David Hart
President & CEO
Steinberg Architects
Art Kozinski
Senior Vice President
Hathaway Dinwiddie Construction Co.
Ray Haj
VP
Swinerton
Abdul EL Baba
Vice President
Gray Construction
Keith Labus
Architect and Principal
KTGY Architecture + Planning
Dora Gallo
CEO
A Community of Friends
Arnold Craig Levin
Workplace Strategist
SmithGroupJJR
Moderator
Brent Gaisford
COO & Director
Treehouse Co-living & Abundant Housing LA
Moderator
William Fain
Partner
Johnson Fain
Moderator
Alain R'bibo
Partner
Allen Matkins
Moderator
Albert Stemp
Partner
Hogan Lovells
Moderator
Kurt Strasmann
Executive Managing Director
CBRE
Moderator
Zoltan Pali
Founder / Design Principal
SPF Architects
Moderator
Shahin Yazdi
Principal/Managing Director
George Smith Partners
MORE SPEAKERS TO BE ANNOUNCED
Breakfast & Networking

Opening Remarks From Bisnow

SoCal's Retail Round Up

David Fishbein, Principal - Runyon Group
Scott McPherson, Executive Managing Director, Merlone Geier
Jon Sully, Partner - StoreMatch
Clare De Briere - Founder - C+C Ventures


SoCal's Industrial & Logistics Boom: What is on the horizon?

Dan Floriani, Founder & Principal - Pacific Industrial
Jeff Jennison, CEO - Watson Land Company
Abdul El Baba, VP of Industrial - Gray
Kim Snyder, President of the Southwest, Prologis
Moderator: Kurt Strassman, Managing Director - CBRE

SoCal's Construction and Development Update: Keeping Up With Rising Costs

Duane Carlson, President of Construction - Carmel Partners
Brad Cox - Senior Managing Director - Trammell Crow Co
Ray Haj - VP Operations - Swinerton
David Hart - President & CEO, Steinberg
Robin Potts - Co-Head - Canyon Partners Real Estate
Moderator: Zoltan Pali, Principal - SPF Architects

Lunch

SoCal's Evolving Office Market

Doug Holte, President of Office - Irvine Company
Bert Dezzutti, EVP West - Brookfield
Tyson Strutzenberg, COO - Rising Realty
Rob Jernigan, President Southwest - Gensler
Art Kozinski - SVP - Hathaway Dinwiddie
Arnold Craig Levin, Workplace Strategist - SmithGroupJJR
Moderator: Alain R'bibo - Allen Matkins

Executive Spotlight: Fireside Chat w/ LA Legends

Dick Ziman, Chairman - Rexford Industrial
Robert Hart, CEO TruAmerica
Moderator: Al Stemp, Partner - Hogan Lovells


Networking Break

Solving SoCal's Affordable Housing Crisis

Daryl Carter, CEO - Avanath Capital
Percy Vaz, CEO - AMCAL
Dora Gallo, CEO A Community of Friends
Keith Labus, Principal - KTGY
Moderator: Brent Gaisford, Director, Abundant Housing LA & COO, Treehouse Co-living


SoCals Investment Roundtable: Trades, Capital Markets, Values and 2018 Outlook

Nicholas Colonna, President of Investments - Kennedy Wilson
Mark Sanders, Co-Founder & Principal - Fifteen Group
Vicky Schiff, Managing Partner - Mosaic Real Estate Investors
Kevin Traenkle, CIO - Colony Northstar
Moderator: Shain Yazidi - Managing Director - George Smith Partners


Closing Spotlight Interview: The Future of Downtown LA

Nelson Rising, Chairman - Rising Realty Partners
Chris Rising, President - Rising Realty Partners
Moderator: Bill Fain - Johnson Fain


Cocktail Hour
SoCal CRE Leadership Conference
Bisnow is proud to present our SoCal CRE Leadership Conference, brought to you in partnership with Colony Northstar & Rising Realty Partners this November 16th at 1 California Plaza in Downtown LA! At this standout event, we are bringing the top players & thought leaders in the industry to discuss some of the most pressing & attention-grabbing issues in the region.
2017 was a big year for CRE in Southern California. LA was deemed the least affordable city in the United States. Construction costs continued to rise, e-commerce has been making waves in the red-hot Industrial market, & all across SoCal hundreds of development projects have delivered millions of feet of new property that are redefining the standard of the built environment.
SoCal CRE Leadership Conference will boast a line up of executives representing millions of sqft of space and billions of dollars of capital across Southern California. Don't miss this opportunity to gather with the brightest in the community & learn from thought leaders with their fingers on the pulse of the market.
Don't miss the last full-day Bisnow event of the year! Join us early for breakfast, stop by in the afternoon for lunch and stay for cocktails to conclude the jam-packed day! Share your comments, post your photos and ask questions using #BisnowSoCal on Twitter and Instagram, and follow us at @Bisnow on Twitter for more local news.
WHY SPONSOR
Bisnow events are known for facilitating deal-making with lots of networking opportunities. Whether you are an owner, developer, manager, broker, lender, supplier, or consultant, your company is a crucial part of the national healthcare market. Bisnow offers many opportunities for you to build good will and raise your company's profile in this ever-changing industry. You'll connect with existing and potential customers, partners, distributors, investors and vendors, and have the opportunity to showcase your products and services in front of a large and relevant audience.
OPPORTUNITIES
Title Sponsorship
Whole Panel Sponsorship
Panelist Sponsorship
Branding Sponsorship
Commercial Sponsorship
BRANDING ADD-ONS
Charging Stations
Sponsoring a Meal
Event Cocktail Sponsorship
1Cal Plaza
300 S Grand Ave
Los Angeles, CA 90071

Floor: 18th floor

Parking Information: Onsite parking, $8.00 per car

Parking garage is off of South Olive St. If you're headed northbound on South Olive it's the second entrance on the left (it's marked "1 Cal Plaza"), do not park at the garage labeled "2 Cal Plaza".

If you're driving southbound on Olive, it will be the first parking garage entrance on the right - just after The Omni.

The Lobby entrance off the building if you plan on ubering is off of South Grand Ave.