Joanna Zabriskie
President - BH Management
Joanna joined BH in November 2013 as Senior Vice President focusing on new initiatives and special projects that help improve the overall operating efficiency of the organization. Prior to joining the company, she worked with BH for many years as a sponsor/partner on multifamily acquisitions. Her previous roles include serving as the Managing Director and Chief Investment Officer of Harbour Realty Partners, a company she co-founded, and serving as Regional Vice President for Captec Financial group. Joanna earned an undergraduate degree from Carleton College and a Masters in International Management and an MBA from the American Graduate School of International Management (Thunderbird). She has more than 25 years of experience in real estate, banking and finance.
Charlton Hamer
SVP - Habitat Affordable Group
As Senior Vice President of Habitat Affordable Group, Charlton Hamer provides leadership and oversight for all public housing clients. Habitat's public portfolio consists of 6,100 units located in Chicago, Illinois and St. Louis, Missouri. Charlton's experience spans development and both asset and property management. His focus on top-level operations sets the stage for portfolio growth in the public housing market. Before rejoining The Habitat Company, Mr. Hamer has served in several leadership roles at real estate firms like Redstone Urban Properties, LLC; VESTA Corporation and Shore Area Community Development Corporation. Professionally, Mr. Hamer is a member of the Urban Land Institute, the American Planning Association and the University of Illinois Alumni Association. In addition he served as the chairman of the Bridgeport, Connecticut Redevelopment Agency. Mr. Hamer holds a Master of Urban Planning and Policy degree from the University of Illinois at Chicago and a Bachelor of Arts in Urban Planning degree from the University of Illinois at Champaign-Urbana. He is a licensed real estate broker in the State of New York. Before rejoining The Habitat Company, Mr. Hamer has served in several leadership roles at real estate firms like Redstone Urban Properties, LLC; VESTA Corporation and Shore Area Community Development Corporation. Professionally, Mr. Hamer is a member of the Urban Land Institute, the American Planning Association and the University of Illinois Alumni Association. In addition he served as the chairman of the Bridgeport, Connecticut Redevelopment Agency. Mr. Hamer holds a Master of Urban Planning and Policy degree from the University of Illinois at Chicago and a Bachelor of Arts in Urban Planning degree from the University of Illinois at Champaign-Urbana. He is a licensed real estate broker in the State of New York.
Gregory Mutz
CEO - AMLI Residential
Mr. Mutz is the Chairman & CEO of AMLI Residential, which he co-founded in 1980. He received a B.A. from DePauw University in 1967 and a J.D. from the University of Michigan Law School in 1973. Mr. Mutz served as an infantry lieutenant in Vietnam (1968-69)
Steve Fifield
CEO - Fifield Companies
Steven Fifield, established Fifield Companies in 1977 as a suburban office developer in Chicago (Fifield, Palmer & Co.). In 34 years the firm has evolved into a developer of over 50 high-rise urban office and residential buildings. Steve's breadth of experience covers suburban office and hotel/restaurant complexes to 40 story mixed use office and residential towers. Steve is a member of numerous real estate organizations, and an active contributor to civic and charity groups. He is an Indiana University trained mathematician with an MBA from the University of Chicago. He is married with seven children. Steve is Chairman and CEO of Fifield Companies.
Jacques Sandberg
VP, Affordable Housing - Related Midwest
Jacques Sandberg is vice president at Related Midwest and heads the company's affordable housing business, continuing Related's commitment to creating and preserving affordable housing opportunities in a variety of geographically, economically and socially diverse neighborhoods. He oversees an existing portfolio that includes 40 sites with 6,600 affordable residences. Mr. Sandberg plays an integral role in the redevelopment of Lathrop Homes, a 34-acre historic public housing complex on Chicago's North Side, as well as Roosevelt Square, a mixed-income development on the Near West Side that will ultimately include more than 2,000 for-sale and rental units. Mr. Sandberg has more than 20 years of experience in planning, building and financing publicly financed projects. He is a member of the Federal Home Loan Bank of Chicago's Community Investment Advisory Council, the Urban Land Institute and the Illinois Housing Council. Mr. Sandberg holds a master's degree in city planning from the Massachusetts Institute of Technology, where the focus of his work was on urban design and real estate development, and a bachelor's degree in political science from Grinnell College.
Erin Lavin Cabonargi
Director of Development Services - Sterling Bay
Erin Lavin Cabonargi joined Sterling Bay in 2015 and serves as the Director of Development Services for the company, a Chicago-based commercial real estate investment and development firm focusing on the adaptive reuse of loft office buildings, ground-up office and retail developments and urban campus build-to-suit projects. Erin oversees the planning, design and construction for development and asset repositioning projects and also manages program-wide responsibilities.
Jeffrey Shapack
CEO - Shapack Partners
Jeffrey Shapack is the founder & CEO of Shapack Partners.  Jeff relocated to Chicago 17 years ago to develop luxury commercial buildings in the Gold Coast (Barneys New York), Lincoln Park (Apple) and Bucktown (lululemon) neighborhoods.  In 2010, Jeff began acquiring assets in the West Loop and Shapack Partners quickly asserted itself as a leader in the creation of Fulton Market district.  Shapack Partners began developing its properties in Fulton Market in 2012 including Soho House Chicago, WeWork's Chicago flagship and The Parker Fulton Market, a 29-story luxury residential apartment building, in addition to nationally acclaimed restaurants. Shapack Partners has 50,000 square feet of commercial retail space, three approved ground-up office buildings and a 182-key Hoxton hotel in development.  Shapack Partners recently acquired The Public Hotel – now Ambassador Chicago – in Chicago's Gold Coast where Lettuce Entertain You Enterprises is reconcepting the former Pump Room restaurant into Booth One. Jeff graduated from the University of Wisconsin at Madison. He is a board member of the Chicago Artists Coalition in Fulton Market district and lives in Lincoln Park with his wife and three daughters.
Leslie Andren
CIO - Atlas Residential
Leslie has over 30 years experience in commercial real estate transactions, construction lending, workouts, pension fund acquisitions, investment sales brokerage and over 15 years of investing in apartments nationally in the US. She has worked for many of the top firms in the apartment industry. Most recently prior to Atlas she was a Senior Vice President with Bank of America, she is in charge of forming strategies for restructuring distressed loans. Prior to Bank of America Leslie ran a team of investment sales professionals for Cushman & Wakefield for apartment sales out of their Chicago office. Prior to C&W Leslie was a Director of Asset Management with Alliance Residential, Leslie was responsible for strategic acquisition, disposition and renovation/value add strategies for the 65,000 unit portfolio. Before her appointment with Alliance, she was a partner with Moran & Company, as an investment sales broker, and prior to that with Equity Residential Properties, wherein she was a Vice President of Asset Management with a 70-property, 15,000 unit portfolio, and also as a Vice President of Acquisitions, wherein she acquired the $380 million, 26-property Executive Life portfolio in 1994, as well as worked on the teams that acquired the Wellsford REIT and the Evans Withycombe REIT. She has executed more than $5 billion in acquisition and financing over her career. Leslie is on the Board of Directors of the NMHC. She holds an AB in History from Kenyon College, Gambier, Ohio and an MBA with double majors in Real Estate and Finance from the University of Wisconsin-Madison. She studied under James A. Graaskamp in the Real Estate Department of the University of Wisconsin-Madison's School of Business, who was a pioneer in the development of Masters programs for commercial real estate.
Will Murphy
Partner - CEDARst Companies
WILL MURPHY is a partner with CEDARst Companies and the Managing Director of Acquisitions and Finance. Responsibilities include originating, underwriting and closing commercial real estate transactions. He assists in asset management, investor relations, and procurement of capital. Will has over 10 years of commercial real estate experience in acquisitions, investments, and finance. Prior to joining CEDARst, Will was an Associate Director within the Real Estate Capital Markets Group of Barclays Capital, the investment banking division of Barclays Bank headquartered in London, England. Most recently, Will was a Senior Vice President at Cole Taylor Bank, a regional bank headquartered in Chicago, IL. Will has been involved in the acquisition and finance of over $500 million in commercial real estate transactions across all major domestic markets and asset classes. Will holds a Bachelor of Business Administration with a double major in Finance and Real Estate & Urban Land Economics from University of Wisconsin- Madison. He is currently a member of the Chicago Real Estate Counsel (CREC) and Young Real Estate Professionals of Chicago (YREP). He resides in Lincoln Park with his wife Alexandra.
Dori Nolan
Partner, Head of Investments - Capri Capital Partners
Ms. Nolan is a Partner and Head of Investments at the firm. Ms. Nolan is responsible for managing the sourcing, underwriting and closing of new acquisitions, all disposition activity, and the financing efforts for Capri Capital Partners. Ms. Nolan has been actively involved in the acquisition of $2 Billion and the disposition of $3 Billion in multifamily assets over the last several years. Additionally, she serves as a member of Capri's Investment Committee. Over her 24-year career, Ms. Nolan has been involved in a broad range of real estate equity and debt investment activities, including origination, underwriting, negotiating and structuring direct and joint venture investing, and portfolio risk management across the firm's various separate accounts and commingled funds. Previously, Ms. Nolan served as Vice President of Loan Originations for CharterMac Mortgage Capital and as Vice President of Loan Originations for Capri Capital Finance, LLC, where she originated over $1 Billion in Fannie Mae and Freddie Mac loans. Ms. Nolan received a Bachelor of Arts Degree in Political Science from Marymount University and is currently an active member of the National Multifamily Housing Council (NMHC).
Patti Fielding
EVP - Aimco
Ms. Fielding was appointed Executive Vice President — Securities and Debt in February 2003 and Treasurer in January 2005. She is responsible for debt financing activities, including property debt and corporate financings and she oversees all Treasury, LIHTC and joint ventures for the company. Patti joined Aimco in February 1997 as Vice President-Tenders, Securities and Debt and was promoted to Senior Vice President-Securities and Debt in January 2000. Prior to joining Aimco, Patti was with Hanover Capital from 1996-1997 and from 1993-1995 she was Vice Chairman, Senior Vice President and Co-Founder of CapSource Funding Corp. Patti was a Group Vice President with Duff & Phelps Rating Company from 1987 to 1993 and a commercial real estate appraiser with American Appraisal for three years.
David Schwartz
CEO, Chairman - Waterton
Mr. Schwartz co-founded the company with Peter Vilim in 1995 and serves as CEO and Co-chairman. Mr. Schwartz is responsible for strategic decisions and leadership of Waterton's business activities and operations. Mr. Schwartz participates on Waterton's leadership and investment committees. Prior to co-founding Waterton in 1995, Mr. Schwartz was a vice president of acquisitions for Equity Residential Properties Trust (EQR-NYSE) and from 1985 through 1989 was with AMLI Realty Co. During that time, he invested over $1 billion in 70 properties totaling approximately 20,000 units. Mr. Schwartz received his Bachelor's Degree in Economics from the University of Illinois and Master's in Business Administration from the University of Chicago, Booth School of Business. Mr. Schwartz is a member of the executive committee, a senior officer and Secretary of the National Multi Housing Council. He is also a member of the Urban Land Institute and is chairman of the Multifamily Blue Council, is a member of the Pension Real Estate Association and the Economic Club of Chicago. Mr. Schwartz is a member of the Visiting Committee of the Department of Biological Sciences at the University of Chicago.
Jill Brooks-Garnett
COO - Alden Torch Financial
Ms. Brooks-Garnett has specialized in affordable housing for over 15 years with a broad focus ranging from underwriting and securitizing debt financing to managing LIHTC fund partnership operations. Since joining the company in 2011, Ms. Brooks-Garnett established several departments within the Affordable Housing Asset Management platform; including Funds Management, Fund Accounting, Investor Reporting, and the Capital Transactions Group. She is currently responsible for oversight of these divisions as well as acting as a voting member of the LIHTC Credit Committee. Prior to joining the company, Ms. Brooks-Garnett was Managing Director and Vice President with SunAmerica Affordable Housing Partners, Inc. (SAAHP). While at SunAmerica, she specialized in underwriting, securitizing, and managing LIHTC-related tax-exempt bonds as well as conventional debt instruments. Ms. Brooks-Garnett was a Presidential Scholar and graduated magna cum laude from the University of Southern California's Marshall School of Business. She received a BS degree with a focus in Global Management and completed the Marshall School's Honors Curriculum. She is based in Denver, Colorado.
Matthew Fiascone
President - The Habitat Company
Matt Fiascone, President of The Habitat Company, has led a full range of real estate developments and investment activities for more than 30 years. Previously, Matt served as Senior Vice President for Inland Real Estate Development Corporation, where he originated and implemented over 150 real estate transactions involving assets valued at over $1 billion and negotiated and managed over $250 million in equity joint venture agreements. Since joining The Habitat Company in 2011, Matt has been instrumental in strategizing, executing, and managing over $650 million of capital events including $140 million in development with joint venture equity; $280 million in recapitalization of existing ventures; and $115 million in acquisitions. Matt also established new relationships for both debt and equity, and led the establishment of The Habitat Company's asset management platform. He plays a leadership role in the creation and integration of the strategic vision and growth of Habitat. During his tenure he has also led the expansion of the company's footprint and assets under management to the highest level in the company's history. Matt serves as Vice Chairman of the Board of Directors of Inland Bank and Trust and is a member of Lambda Alpha (a Land Economics Honorary Society), the Urban Land Institute, and the National Multi Housing Council. Mr. Fiascone has been a frequent speaker and panelist for industry events. In addition, he is a licensed real estate broker in Illinois, Florida and Missouri. Matt has a Bachelor's degree in Business and Economics from Bradley University.
Jamie Gorski
CMO - The Bozzuto Group
Jamie Gorski, Chief Marketing Officer for Bozzuto, is a nationally-recognized expert in marketing and real estate. As an industry visionary, she taps into her strategic expertise to strengthen brands and increase revenue. With more than 30 years of hands-on real estate experience, Gorski oversees brand, marketing and public relations efforts for home building, multifamily development, construction and property management. Under her guidance, Bozzuto developed an online reputation platform, Bozzuto Listens, which connects with residents in a more direct way and has received innovation awards from Multifamily Executive Magazine and University of Maryland. Gorski has also earned more than 40 Pillars of the Industry Awards from the National Association of Home Builders, a Webby and Addy. She was named one of the women changing the world of real estate management by the Journal of Property Management, one of the most influential multifamily executives to watch by Multi-Housing News and she was selected by Multifamily Pro for the "League of Legends" leadership award. She serves on the Zillow Advisory Board and is a member of the Marketing Leaders of D.C. Gorski received a degree in mathematics from Ohio State University, where she was captain of the swim team, a Big Ten Champion and an NCAA National finalist. Today, she lives with her family in Annapolis, Maryland.
Rajen Shastri
CEO - Akara Partners
Rajen Shastri has spent over 12 years working in senior management roles across the spectrum of the commercial real estate value chain, from being an investment professional at a global real estate institutional investor to acting as a Principal at an operator/developer. His vision for Akara partners is to offer investors the ability to participate with a vertically integrated real investment firm, allowing them to capture value from the elimination of the inherent information asymmetry between investors, operators and developers. Prior to founding Akara Partners in 2013, Rajen was a Principal, CIO and Co-COO of Campus Acquisitions ("CA") a developer and operator of student housing assets from 2009-2013. While at CA, Rajen led the capitalization and monetization of over $1 billion in student housing assets across the U.S., including the $627 million sale of a portfolio of assets to American Campus Communities (NYSE: ACC) in 2012. Prior to CA, Rajen worked at Syndicated Equities and Jones Lang LaSalle, where he identified and structured commercial real estate investments across asset types both in the U.S and Internationally. Rajen has a B.S. in Business Administration from the University of Wisconsin-Madison and an MBA from the Kellogg School of Management at Northwestern
Lee Golub
Principal I EVP - Golub & Company
Lee Golub leads the Golub & Company U.S. division, spearheading the company's successful pursuit of high profile development opportunities across the country, stimulating rapid growth in multiple property sectors and geographical markets. Lee provides leadership to the firm's development group responsible for ensuring the quality of ground-up construction projects, as well as to the asset management and marketing executives responsible for enhancing the sustained value of every property. He is on the boards of Chicago Gateway Green; Lookingglass Theatre and the Magnificent Mile Association, and has acted as co-chair of the City of Hope REACH (Real Estate Action Committee) social for many years. Lee joined the company in 1987 and also serves as the managing broker for Golub & Company of Illinois LLC.
Darren Sloniger
President & Chief Investment Officer - Marquette Companies
Darren Sloniger serves as Marquette's President and Chief Investment Officer. He joined Marquette as the Managing Director of Acquisitions in 2000. With over 25 years of real estate experience and an affinity for forming long-term, strategic joint-venture relationships with institutional funds, Darren has led Marquette in the execution of over $1 billion in acquisitions and development projects, including the development of Marquette's signature Catalyst Collection. He has added more than 4,500 units to the Marquette portfolio since 2010. Darren specializes in client relationship building and his high-level visionary skills complement his intimate involvement with acquisition and development projects as he continues to explore new investment opportunities for Marquette. Darren holds a Master's Degree in Urban Planning from the University of Illinois at Chicago.
John Murphy
President - Murphy Development Group
Mr. Murphy has been involved in, and in most cases, led the development and repositioning of several million feet throughout the Midwest and East Coast. His recent notable accomplishments include Lincoln Park 2550, a prestigious three-tower, 228-unit luxury condominium development in Chicago's Lincoln Park neighborhood; the Hyatt Chicago "The Loop," a $71 million redevelopment of 100 W. Monroe, a 130,976 square foot historic office high-rise in Chicago into a 257-room, full-service hotel; the 85,839 square foot redevelopment of the Chicago Motor Club building at 68 E. Wacker into a 143-room, select-service Hampton Inn; and a 237,200 square foot redevelopment of the Oriental Theater Building at 32 W. Randolph into a downtown multi-family rental. He is also actively involved in the development of a 206 acre private marina and beach resort on Lake Erie in Ohio.
Buzz Ruttenberg
Founder - Belgravia Group
Mr. Ruttenberg is the President of Lakewest, Inc, Founder of Belgravia Group, Ltd., and a Principal in the law firm of Ruttenberg Gilmartin Reis LLC. He obtained an undergraduate degree at Cornell University, a J.D., cum laude from Northwestern University School of Law, and pursued post-graduate studies at London School of Economics. For over 40 years, Mr. Ruttenberg has been actively involved in the development of residential, retail and commercial properties, principally located in the core communities of Chicago. He is recognized as an industry leader and has received numerous awards and accolades. Mr. Ruttenberg continues to be active in many Chicago area civic and charitable organizations.
Clayton McCaffery
Senior Managing Director - McCaffery Interests
Clayton McCaffery is responsible for development services, marketing, and leasing for the firm. Previously with Mid-America Real Estate Group in Chicago and Liberty Greenfield in Denver, Mr. McCaffery has more than fifteen years experience representing owners' and tenants' real estate interests. Clayton earned a Bachelor of Arts from Colgate University and a Master of Business Administration in Real Estate and Finance from the University of Colorado, Boulder. He is a license broker in Illinois, Maryland, South Carolina, Virginia, and the District of Columbia.
Michael Zaransky
Managing Principal - MZ Capital Partners
Michael H. Zaransky is the Founder and Managing Principal of MZ Capital Partners, a private equity real estate investment firm, and the Co-Chief Executive Officer of Prime Property Investors, Ltd. MZ Capital Partners concentrates on institutional quality investment property acquisition and development with an emphasis on opportunistic value add multifamily projects nationwide. Michael has a wide range of real estate, banking, and financial experience and has been a licensed Real Estate Broker since 1979. Mr. Zaransky is a member of the Young Presidents Organization (YPO-Gold), the National Apartment Association, the National Multifamily Housing Council, and the Urban Land Institute. Michael Zaransky is a James Scholar graduate of the University of Illinois Urbana- Champaign and Northwestern University School of Law. Mr. Zaransky has published numerous articles, and lectured nationally, on the subject of real estate investment. Michael's real estate investment books Profit by Investing in Student Housing and Purchase Rehab, and Reposition Commercial Investment Property, real estate category best sellers, were published by Kaplan Publishing and are sold in major bookstores and online booksellers. Michael is active in numerous trade, civic, and professional associations. Michael is a Board member of the National Multifamily Housing Council (NMHC) and serves as the Chairman of the Board of the Jewish Federation of Metropolitan Chicago/Jewish United Fund, one of the largest philanthropic organizations in the nation.
Robert Bollhoffer
Managing Principal - 29th Street Capital
Robert Bollhoffer is a Managing Principal and Director of multifamily acquisitions at 29th Street Capital. He oversees all members of the acquisition group, as well as both the construction and property management teams. Prior to this position at 29th Street Capital, Robb spent 8 years as a Managing Director at Strategic Capital Partners ("SCP"), a privately held real estate investment management company with assets of over $1 billion. At SCP, his focus was multifamily, student, and senior housing properties. Prior to joining SCP, Robb was a former Acquisition Manager at Trizec Properties Office Trust, one of the nation's largest public office REIT"s before being acquired by Blackstone for $10B. Mr. Bollhoffer obtained a Master's degree in Business Administration with a concentration in Real Estate from DePaul (Kellstadt) University where he graduated with honors. He obtained his Bachelor's degree in Business Administration with concentrations in real estate and urban land economics from the University of Wisconsin – Madison where he also was a member of the Rowing Team.
David Ruttenberg
Principal - Marc Realty Capital
Mr. Ruttenberg is Director of Acquisitions and Investments for Marc Realty Capital, LLC (MRC) where he is a principal and member of the Investment Committee. David has been responsible for sourcing over $1 Billion of properties and notes for MRC and oversees the investment process. Prior to MRC, David was an advisor to and partner in several real estate investment enterprises at which his function was property evaluation, financial analysis, sourcing and managing equity and debt financing, property management, purchasing, leasing and due diligence. Mr. Ruttenberg graduated from Tufts University with a BA in Quantitative Economics (2003), graduating summa cum laude while leading the Varsity tennis team as captain and All-American. He received a Master of Science in Real Estate Economics and Finance from the London School of Economics (2004), graduating with the highest distinction honors.
Eli Ungar
Founder & Principal - Antheus Capital
Eli Ungar founded Antheus Capital in 2002 and serves as one of its principals. From 1990 to 2002, Eli was director of acquisitions, finance and property management for a private real estate investment firm. Eli graduated magna cum laude from Brown University in 1990 with a Bachelor of Arts degree in Religious Studies. He is chairman of the board of JHF, a nursing home and assisted living not-for-profit, and past president of the Solomon Schechter Day School of Bergen County.
Jay Eisner
Partner - LEM Capital
Mr. Eisner is a founding partner of LEM Capital, a series of private equity funds focused on investing in value-add multifamily properties in primary and secondary markets throughout the United States. LEM partners with local hands-on real estate companies that are skilled at renovating, repositioning and managing multifamily properties. Since founding LEM in 2001, he has been involved in all aspects of the company's formation and operations, co-managing LEM's four existing funds with over $800 million of equity commitments and investments in over $2 billion of real estate equity and debt transactions. Since 2012, LEM sponsored funds have acquired own more than 60 value-add multifamily properties totaling over 15,000 apartment units. Previous to LEM, he was President and Chief Operating Officer of a publicly traded commercial mortgage REIT and the Chief Financial Officer of two private real estate investment firms. Mr. Eisner is a member of both the Board of Directors and the Workforce Housing Committee of the National Multifamily Housing Council and a member of the President's Real Estate Council of Drexel University. He holds a Bachelors degree from Rutgers College.
Tim Anderson
CEO - Focus Development
Tim Anderson founded Focus, a private real estate development and general contracting firm, in 1993 and has served as the company's CEO since its inception. From the beginning, Focus acted as the general contractor for all in-house projects and in 2008 began offering general contracting services to external clients as well. Focus is active in a variety of development and construction types, including office, retail, and mixed-use with a concentration in multi-family. Our team has delivered distinctive infill developments to the Chicagoland market valued at over $800 million, with an additional $200 million in third party construction work. Tim holds a Bachelor of Architecture from the Illinois Institute of Technology. He began his career as an architect with FCL and Associates and later brought his skill and experience to Optima, Inc. where he served as Executive Vice President. As CEO of Focus, Tim provides strategic leadership for the company by establishing long-range goals and directing our staff of over 45 accomplished professionals. Under his leadership, and through its unique, integrated model, Focus continues to grow and extend its' established track record of ground up developments throughout Chicagoland.
Susan Tjarksen
Principal/Managing Broker - KIG CRE
Scé Pike
CEO & Founder - IOTAS
Scé started her career in the 90s in Silicon Valley, designing and developing the 1st ecommerce sites for GM, HP, Blue Cross and others. Later she helped to pioneer smart phones at Palm. In 2007, Scé started her own company, Citizen, the 7th fastest growing company in Oregon which focuses on Internet of Things (IoT) products such as connected cars and connected health. While developing IoT products for these industries, she realized that there was a lack of enterprise-level Smart Apartment solution designed specifically for the Multi-Family-Home Industry. In 2014, she founded IOTAS, a smart apartment hardware and software technology company to help the MFH industry increase revenue, save costs, gather insights & monetize data from their portfolios. IOTAS has been recognized by Fortune, Wired, Gigaom, ABC, NBC, Chicago Tribune and more as the new way of automating apartments to attract tenants. Scé has spoken at Health 2.0, TechFest NW, WebVisions, NAA, and BISNOW on the impact of Internet of Things.
David Kennedy
Principal - KTGY Architecture + Planning
With more than 25 years as a Design Principal, David Kennedy has extensive experience in the design of mixed-use residential projects and urban infill development projects including large scale commercial and low, mid and high-rise residential developments. He is adept at site selection, analysis and site master plan development and has been instrumental in obtaining appropriate project approvals on behalf of his clients. Mr. Kennedy is committed to providing creative and sustainable design solutions to meet the needs of his clients and create successful, prosperous communities and buildings. Education: Master of Architecture Washington University St. Louis, MO Bachelor of Science Architectural Studies University of Illinois Urbana–Champaign, IL Registration: Licensed Architect: IL, MI, IN, GA, WI LEED Accredited Professional National Council of Architectural Registration Boards, NCARB Affiliations American Institute of Architects, AIA Illinois Housing Council Urban Land Institute Chicago Chapter Local Product Council 2016-17 Program Commitee 2016-17
Mary Cook
Founder & President - Mary Cook Associates
Illinois (HBAI) & Greater Chicago (HBAGC), NGCOA, Club Managers Association of America (CMAA), National Recreation & Park Association (NRPA) and the Illinois Park & Recreation Association (IPRA). When Cook isn't leading her 33-person team, she can be found entertaining her wide circle of family and friends or glued to a field, court or gym. Cook's three children are accomplished high school and college athletes, and she is a regular at their games. She is also a lifelong athlete and plays singles tennis or boxes almost daily to stay in shape—and sane.
Ted Nasca
​Managing Director - Hunt Mortgage Group
Joshua Hanna
Partner - Kirkland & Ellis LLP
Joshua Hanna is a partner in the Real Estate Practice Group in the Chicago office of Kirkland & Ellis LLP, where he focuses on complex real estate transactions including joint ventures, acquisitions and dispositions as well as financing, development, management and restructuring of real estate assets. He advises private equity funds, REITs, foreign pension funds and other institutional investors in transactions involving various asset classes, including office, retail, multifamily, industrial, hospitality and community living. Chambers USA noted in its 2015 edition that Josh "has an increasingly prominent presence in the real estate market and is described by his clients as 'a rising star who's super-confident and gets things done'" with "notable expertise in the hospitality sector." He was described as "outstanding" in the 2015 edition of The Legal 500 U.S. and "extraordinary" in the 2016 edition of Chambers USA. In the 2017 edition of Chambers USA, clients praised Josh for being "commercial and knowledgeable."
Carolyn McMullen
SVP - Walker & Dunlop
Carolyn McMullen, senior vice president, is responsible for multifamily and healthcare loan originations for the FHA Finance group. Ms. McMullen is based out of Walker & Dunlop's Chicago office. Over the course of her career, Ms. McMullen has originated, structured, and closed more than $1 billion in volume. Her experience includes tax exempt bond and tax credit transactions as well as loans structured with Fannie Mae, Freddie Mac, HUD, and bridge lenders. Prior to joining Walker & Dunlop, Ms. McMullen was a regional manager at Prudential Huntoon Paige where she was responsible for staffing and managing the Midwest mortgage banking office, specializing in FHA mortgage banking originations and originating loans. Before joining Prudential Huntoon Paige, Ms. McMullen was a director at GMAC Commercial Mortgage and responsible for mortgage banking and investment banking originations. Ms. McMullen also worked nearly ten years for Red Capital (formerly Banc One Capital Corporation). Ms. McMullen received a Bachelor of Arts from Hampshire College, a Ph.D. and master's degree from Princeton University, and a Master of Business Administration from the University of Chicago.
Aaron Galvin
CEO and Co-Found​er - Luxury Living Chicago Realty
Aaron Galvin is the CEO and Co-Founder of Luxury Living Chicago Realty. Over his fourteen year career, Aaron has helped curate and manage a team of Realtors and leasing agents responsible for over $150 Million in rental volume and $40M in sales volume in downtown Chicago. The Chicago Association of Realtors has personally recognized Aaron as the top producing rental broker in downtown Chicago since 2014. In addition to his work with Luxury Living Chicago Realty, Aaron also oversees Luxury Living's Development and Marketing team comprised of an exceptionally talented group of marketing professionals, creative strategists and leasing and operations experts. In partnering with forward thinking developers and property management companies to develop and execute the best strategic marketing plans for the lease-up and ongoing leasing of luxury apartment buildings, Aaron has created an innovative approach to ensuring success for luxury apartment developments. Aaron is a member of the Chicago chapter of Entrepreneur's Organization (EO) and the Urban Land Institute (ULI). He also serves on a number of advisory boards for apartment marketing and real estate technology platforms.
Richard Klawiter
Partner, Vice Chair, US Real Estate Practice - DLA Piper
Rich Klawiter is a real estate development and finance lawyer with particular experience in the areas of land use and zoning, municipal finance (including tax increment and other public sector financing), landmarks and historic preservation matters and other public-private financing transactions. Rich also has extensive experience in domestic and international infrastructure financings and alternative energy development and finance. Rich's practice focuses on representing developers and municipalities in annexation, zoning and public sector related matters for complex commercial, retail, residential, hotel and office developments. He also concentrates on public-private development transactions, including the establishment of industrial, commercial, retail and residential tax increment financing projects; the creation of special service areas; and the structuring of sales tax sharing agreements, property tax abatements and government grants. Rich has secured more than $1 billion in economic incentives for his clients. Richard is a member of DLA Piper's North American Pro Bono Committee.
Jason Burian
Partner - CohnReznick
Jack Boarman
Founder and Partner - BKV Group
Jack Boarman founded BKV Group in 1978 and over the last 39 years has worked to expand it to include 120 professionals working on projects throughout the United States. Jack continues to lead the firm's award-winning, multi-housing practice group in a holistic team approach in pursuit of innovative urban design. He is an active member and speaker at Urban Land Institute, National Multi-Housing Association, a member of Lambda Alpha Society, and Past President of the Minneapolis Chapter of AIA. He is a design leader in the development of residential environments utilizing trend-setting ideas with a creative effort that translates client's vision into a reality. Jack embraces a vision of growth and quality, which he incorporates in each of his designs and projects. Throughout all of his work, he strives to form a team of client, neighborhood, and designer working together to build a community. Jack and his team focus their designs on the neighborhood as a whole, intertwining transit-oriented development, and neighborhood community–building with creative residential developments that reflect today's urban lifestyle living. BKV Group is a national multi-discipline award-winning firm established in 1978 to provide integrated architecture, engineering, interior design, landscape architecture and construction administration services to private and public clients. They engage their clients, value client's objectives, and develop innovative design solutions that make meaningful contributions to the built environment.
Registration Opens | Breakfast and Networking

Presented By:


Speed Dealmaking

Welcome to our BMAC 2017!

Owner's Roundtable

Redefining Chicago's Multifamily

Construction & Design

Lunch & Networking

Affordable Housing

New Developments & Neighborhoods

Break & Grab a Refreshment!

Mixed-Use Communities

Private Equity & Investment

Cocktails, Deals & Schmooze
Bisnow Multifamily Annual Conference Midwest
Bisnow is thrilled to announce our 2nd Annual BMAC Midwest event! This year, we're gathering the region's top real estate professionals to give a behind-the-scenes update on the midwest multifamily market. Our panels will address all aspects of the industry, including investment trends, how to finance and structure deals, the affordable housing crisis, value-add properties, hot neighborhoods for new developments, mixed-use communities, updates in design and construction, and much more! As always, Bisnow provides plenty of opportunities to network and meet some of the industry's top players at a fun and fast-paced all-day event. We look forward to seeing you there!

Share your comments, post your photos and ask questions using #BisnowBMAC on Twitter and Instagram, and follow us at @BisnowMF on Twitter for more local news.
OPPORTUNITIES
Title Sponsorship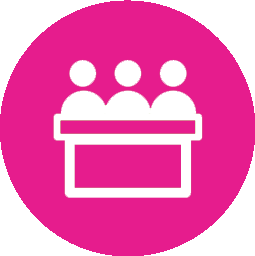 Whole Panel Sponsorship
Panelist Sponsorship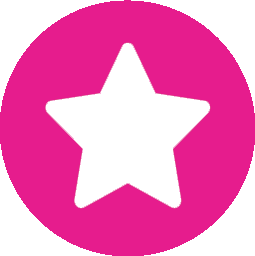 Branding Sponsorship
Commercial Sponsorship
BRANDING ADD-ONS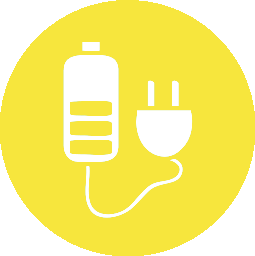 Charging Stations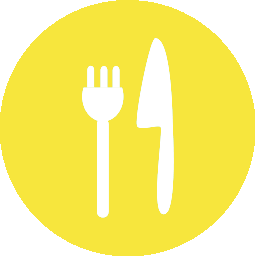 Sponsoring a Meal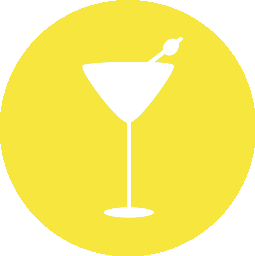 Event Cocktail Sponsorship
Venue
JW Marriott Chicago
151 W. Adams Street
Chicago, IL 60603

Ballroom: Grand Ballroom & Foyer, Second Level

Parking Information: Valet- $30 per car
Self-park Options: Self-park garage located across the street at 145 South Wells St, Chicago, IL 60603 with the entrance located on Wells St north of Adams with a rate of $16/4 hours

Travel:
Discounted rooms available until November 8th under a Bisnow room block ($299.00, not including tax)

To book a room, please use the following link: https://aws.passkey.com/go/BisnowMediaMidwestNational

If you would rather book via phone, you can call: 1-866-270-6430
369
SINGLE
REGISTRATION