Ben Conwell
SMD, National Practice Leader - eCommerce - Cushman & Wakefield
Ben Conwell leads Cushman & Wakefield's e-Commerce and Electronic Fulfillment Specialty Practice Group, Industrial Services for the Americas. He is focused on intellectual property development and presenting Cushman & Wakefield's leading capabilities in e-commerce and direct-to-consumer fulfillment industrial facilities to current and potential clients. The former director of North American real estate for Amazon has deep experience in locating and building electronic fulfillment and e-commerce facilities, having led the largest and fastest expansion of network capacity in that company's history. While at Amazon, Ben managed a fulfillment network of 90 facilities comprising 60 million square feet and helped deliver 25 million square feet of build-to-suit projects alone. He also has held leadership roles at commercial real estate firms, specializing in capital formation, investment management, asset management and land development.
Conor Flynn
CEO - Kimco Realty Corporation
Conor C. Flynn was appointed Chief Executive Officer of Kimco Realty Corporation and to the company's Board of Directors in January 2016 and continues to serve as the company's President. Mr. Flynn joined Kimco in 2003 as an asset manager and has held a variety of senior leadership roles with the organization including that of Chief Operating Officer, Chief Investment Officer and President, Western Region. Mr. Flynn received a B.A. degree from Yale University and a Master's degree in Real Estate Development from Columbia University. Mr. Flynn is a licensed real estate broker in California, and a member of National Association of Real Estate Investment Trusts (NAREIT), Real Estate Roundtable, Urban Land Institute (ULI) and International Council of Shopping Centers (ICSC).
Don Wood
President & CEO - Federal Realty Investment Trust
Federal Realty is one of the oldest real estate investment trusts (REITs) in the country and was formed in 1962 here in the Washington D.C. area. Federal is a publicly owned company trading on the New York Stock Exchange (NYSE:FRT). The company is a proven leader in the ownership, operation and redevelopment of some of the best recognized and special retail destinations in the country including Bethesda Row, Pentagon Row and Congressional Plaza in suburban D.C.; Santana Row and Third Street Promenade in California; Barracks Road in Charlottesville Virginia and 80 more interesting and community-enhancing shopping environments. The company is and has been guided by New Jersey native Don Wood since 2002 who, along with a dedicated and passionate management team and their staffs, is committed to a philosophy of balance in all that they do. From environmental and socially responsible initiatives and operations, to supporting the communities in which they do business, to the creation of true retail social destinations that improve the quality of life for many, to providing a superior return to its stakeholders; Federal Realty is proud of its long history and corporate citizenry. Don has been with Federal Realty since 1998, where he is a Trustee and has served in positions from Chief Financial Officer to Chief Operating Officer to President before being named its Chief Executive in 2002. Prior to his affiliation with Federal, Don spent 8 years at New York-based ITT Corporation where he served in various capacities, including Deputy Controller and Chief Financial Officer, of wholly-owned subsidiary Caesars World, Inc. The first 7 years of his career were spent at accounting firm Arthur Andersen, leaving in 1989 to work for client Donald Trump as the Vice President of Finance for the newly acquired Trump Taj Mahal casino in Atlantic City, NJ. Don is very active charitably through his work with the Cystic Fibrosis Foundation. In 2002, Don took the reins of the Breath of Life Gala, at the time a fledgling event supporting Cystic Fibrosis research, and, with the help of a committed and tenacious team of volunteers and CFF staffers, grew the Gala into what has consistently been one of the most financially and experientially successful events in Washington D.C. and the number one gala nationally for the Cystic Fibrosis Foundation. Don's daughter, Rachel, was born with the genetic disease. Don received his Bachelor of Science degree from Montclair State College in 1982, where he graduated with honors and subsequently received his CPA from the state of New Jersey. He is a past chair of the National Association of Real Estate Investment Trusts (NAREIT), has served as a member of the Executive Committee of the International Council of Shopping Centers (ICSC), and also serves on the Board and Chairs the Investment and Strategic Advisory Committee of Post Properties (NYSE:PPS), an Atlanta-based apartment company. He is also a member of the U.S. Capital Chapter of the World President's Organization (WPO), and was previously named "Entrepreneur of the Year in Real Estate" by professional services firm Ernst and Young. He has been married to Stacey Sykes Wood for 26 years and has four children who he is immensely proud of named Ian (24), Jason (22), Kevin (21) and Rachel (21).
Joe Coradino
CEO - Pennsylvania Real Estate Investment (PREIT)
Joseph F. Coradino, Chief Executive Officer of Pennsylvania Real Estate Investment Trust (PREIT) (NYSE: PEI) is a leading executive in the commercial real estate industry with an impressive track record of accomplishment. He has been a highly valued member of PREIT and a predecessor company for three decades. In his former role as President of PREIT Services, which he held since 2004, he provided leadership to more than 600 employees who lease, manage, and market over 33 million square feet of enclosed regional malls and open-air shopping centers in 14 states. He has also served for 6 years as a member of PREIT's Board of Trustees. Mr. Coradino is a Trustee of The University of the Arts in Philadelphia, which is dedicated to visual, performing, and communication arts. He also serves on the Executive Committee of the Board of the Central Philadelphia Development Corporation and the Drexel University Center for Corporate Governance. Previously, Mr. Coradino was a member of the Board of Directors, chaired the Nominating and Governance Committee and served on the Compensation Committee of A.C. Moore, a NASDAQ- traded specialty retailer of arts, crafts and floral merchandise. Over the course of his career, Mr. Coradino has been celebrated as a premier business executive in the Mid-Atlantic region. He was named as one of the "2011 Executives of the Year" by South Jersey Business; South Jersey Magazine named him among its list of "40 Power Players" in 2010; and New Jersey Monthly listed Mr. Coradino as one of the "100 Most Influential People" in the Garden State in January 2009. Additionally, Mr. Coradino is a featured business leader in the recently published book, "Wisdom at the Top," by Scott D. Rosen and has been profiled in numerous business publications.
Samuel Polese
EVP - Thor Equities
Mr. Polese is Thor Equities' senior leasing professional, responsible for optimizing the asset performance of the company's real estate portfolio. Mr. Polese joined Thor Equities in August 2003, bringing over 25 years of real estate industry experience in acquisitions, asset management, financing and dispositions. He also possesses extensive national experience in shopping center development, having executed innovative expansion plans in regional malls, strip centers, outlet properties and downtown locations. Prior to his role as a senior executive with Thor Equities, Mr. Polese served as Executive Vice President of Real Estate for Urban Brands, working for Mr. Sitt. He had previously been Senior Vice President for Real Estate for New Jersey-based Petrie Stores Corp. Mr. Polese graduated from Rutgers University with a Bachelor of Science degree in Business Administration and Political Science. He is a member of the International Council of Shopping Centers.
Thomas McGuinness
President & CEO - InvenTrust
Thomas P. McGuinness' career in the commercial real estate industry spans 35 years and includes leadership positions with notable industry associations. He was appointed as a director of InvenTrust Properties in February 2015, Chief Executive Officer in November 2014 and has served as President since the Company initiated its self-management transactions in March 2014. McGuinness had been President and Principal Executive Officer of the Company prior to the self-management transactions. Before that, he had been President of the Company's property manager. McGuinness is a licensed Real Estate Broker in the State of Illinois and holds CLS and CSM accreditations from the International Council of Shopping Centers. He previously served as the president of the Chicagoland Apartment Association and as the Regional Vice President of the National Apartment Association. McGuinness also served on the board of directors of the Apartment Building Owners and Managers Association, and was a trustee with the Service Employees' Local No. 1 Health and Welfare Fund and its Pension Fund.
Joseph Ferrara
Principal - BFC Partners- Empire Outlets
Joseph Ferrara is a second-generation builder with nearly 30 years of construction and development experience. As one the creating principals of BFC partners, Joseph has been an integral part of the firm's growth. During his tenure he has been responsible for the construction and development of over 6,000 affordable and market rate units throughout the city. While still involved with the construction process, Joseph has made managing the firm's branding and marketing initiatives his primary focus. He's the creative force behind the firm's award-winning sales galleries, and recently he sold through the entire high-profile Schaefer Landing project in Williamsburg and Toren Condominium in Brooklyn. He's also brought his eye for design to the selection of the finishes used in the private and public spaces within each of the BFC developments. Under his direction, BFC has receive multiple marketing awards for branding, collateral material, interior design, and first-class sales galleries, and he is currently leading the marketing efforts for over 1 million square feet of new mixed use developments in addition to the firm's latest project, Empire Outlets. This will be the first retail outlet center in NYC. Joseph is a true real estate visionary and native New Yorker. He is currently residing in Staten Island with his wife of 24 years Elvira and four children, with his eldest now working alongside him, helping to continue building great projects. Joseph is also a board member of "Blue Heron Humanitarian League" a non-profit organization he founded in 2010 as a vehicle to promote awareness of persons in need. Empowering individuals to make the most of their giving. Awarded: Best High-rise & Best Penthouse by CNBC World Wide Property Awards for the America's.; 2014 US Maxxi Silver ~ Marketing Excellence ~ Brand Development & Positioning; 2014 Addy Award for Collateral Material, Brochure & Campaign; Urban Pioneer Award 2014; National Housing Conference / New York Housing Conference ~ Private Developer of the Year ~ 2009; American Cancer Society ~ Distinguished Community Service Award 2013.
Steven Grimes
President ​& ​CEO - ​RPAI
Steve Grimes is the President and Chief Executive Officer of RPAI. He joined the Company in November 2007 and became President and CEO in October 2009. In 2011 he was also elected to RPAI's Board of Directors. Mr. Grimes has led RPAI's transformation into a leading independent owner of multi-tenant retail shopping centers, highlighted by the Company's successful initial listing on the New York Stock Exchange in April 2012. Since the Company's IPO, Mr. Grimes continues to take a proactive approach to the active asset management of the portfolio and the enhancement of the Company's financial position, championing the Company's strategic plan to focus on its target markets, owning approximately 3 to 5 million square feet per market, as well as enhancing the Company's financial profile and brand. Mr. Grimes previously served as RPAI's Chief Financial Officer from November 2007 through December, 2011; Chief Operating Officer from October 2009, and Treasurer from October 2008 through December 2011. Shortly after joining the Company, Mr. Grimes successfully led the restructuring and capitalization of RPAI's debt during the global financial crisis. In addition, he oversaw an effort to re-tenant a significant number of big-box retail spaces in the RPAI portfolio following several notable bankruptcies/liquidations. Mr. Grimes has been an active member of the International Council of Shopping Centers (ICSC) for more than 12 years and is a driving force in the cultivation of RPAI's partnership with the ICSC organization. Under his leadership, the Company has become one of the first ICSC North American Partners, increasing the brand's presence within the Commercial Retail Real Estate Industry. Mr. Grimes also challenges his team to serve as thought leaders and industry experts by supporting the organization through a number of committee and education opportunities. In addition to ICSC, Mr. Grimes is also an active member of other retail real estate trade associations, including NAREIT and The Real Estate Roundtable. Mr. Grimes also leads RPAI's charitable giving programs which include partnerships with The Wellness House in Hinsdale, IL, the Hephzibah Children's Orphanage in Oak Park, IL, and the Chicago All Stars Project.Prior to joining RPAI, Mr. Grimes served as a Director with Cohen Financial, a mortgage brokerage firm, and as a senior manager with Deloitte in their Chicago-based real estate practice, where he was a national deputy real estate industry leader. Mr. Grimes received his B.S. in Accounting from Indiana University.​
Robert Futterman
Chairman & CEO - RKF
Robert K. Futterman is the founder and Chairman & Chief Executive Officer of RKF. Headquartered in New York, with additional offices in Chicago, Las Vegas, Los Angeles, Miami, Northern New Jersey, San Francisco and Toronto, RKF has been responsible for $20 billion in aggregate real estate transactions since its inception in 1998. Robert has more than 25 years of retail real estate experience and has personally been involved in transactions totaling in excess of $10 billion. He has successfully created one of the leading retail real estate firms in the US and the dominant player in the New York metro area. With unparalleled expertise in landlord and tenant representation, new construction, leasing, sales and market analysis, he is unrivaled in the industry. Throughout his distinguished career, Robert has been a leader in revitalizing several of New York's most significant retail markets, including the renaissance of New York's Union Square South, Times Square, 34th Street/Herald Square, SoHo, Columbus Circle and the Meatpacking District. He has also served as an advisor to the Port Authority of NY & NJ for the World Trade Center redevelopment. Robert has also made an impact on retail markets outside of New York City. He has played an integral role in reshaping the retail landscape of Las Vegas' Strip and also been involved in retail real estate in South Florida, specifically in and around Miami. Robert has worked on behalf of many of the nation's premier retailers, including: Apple, Adidas, Barnes & Noble, Topshop, Gap, Guess, Fairway Market, FedEx Office, Forever 21, Tourneau, Anthropologie, Urban Outfitters, J.Crew, Polo Ralph Lauren, Bed Bath & Beyond, and 24 Hour Fitness. He has also completed transactions with an array of domestic and international retail brands deals such as Bottega Veneta, Brooks Brothers, Emilio Pucci, Nordstrom, Prada, Rebecca Taylor, Sandro, Vince and Whole Foods Market. Robert has also represented an impressive list of developers, landlords and institutions on their retail real estate, including Related Companies, Vornado Realty Trust, SJP Properties, The Howard Hughes Corporation, Milstein Properties, Hines, The Durst Organization Inc., Silverstein Properties, RFR Realty, Forest City Ratner Companies, Taconic Investment Partners, The Carlyle Group, Fisher Brothers, Glenwood Management, Apollo Real Estate Advisors, Extell Development Company, Morgan Stanley, Edward J. Minskoff Equities, Blackstone Real Estate Advisors, Jamestown Properties, SL Green Realty Corp., CIM Group and MetLife. Iconic retail and mixed-use projects in which Robert has been involved include The Shops at Columbus Circle at Time Warner Center, Grand Central Terminal, 270 Greenwich Street, 401 West 14th Street, The Times Square Building and the South Street Seaport in New York City, and Miracle Mile Shops in Las Vegas. Prior to founding RKF, Robert spent 15 years with Garrick-Aug Associates, where he was the top producer. While no longer in existence, Garrick-Aug Associates was formerly the leading retail leasing firm in New York. Robert is a member of the Real Estate Board of New York (REBNY) and the International Council of Shopping Centers (ICSC) and is a licensed Salesperson in the states of Connecticut and New York. He is a four-time winner of the REBNY Retail Deal of the Year (2001, 2005, 2009 and 2010) for creativity and contributions to Manhattan's retail landscape. Robert is a frequent speaker and lecturer on retail real estate and has participated in programs on behalf of BloombergLINK, Urban Land Institute, ICSC, REBNY, NAIOP Commercial Real Estate Development Association, Columbia Graduate School of Business and BISNOW.
Andrea Olshan
CEO - Olshan Properties
Andrea Olshan serves as Chief Executive Officer of Olshan Properties and is responsible for the strategic direction of the company, its investment activity and capital partnerships. Through her membership in the Investment Committee, Ms. Olshan evaluates new investment opportunities and represents the Company in its third-party investments. Prior to the position of Chief Executive Officer of Olshan Properties, Ms. Olshan served as the Chief Operating Officer and was responsible for the day-to-day functions of the Olshan Properties operating divisions: leasing, property management, asset management, development and construction. Her strategic accomplishments included consistent double digit revenue and net asset value growth. During her tenure at Olshan Properties, the company has developed or acquired 7 million square feet of income-producing real estate including retail, residential, hotel and office assets. In addition to her real estate career, Ms. Olshan is actively involved in numerous civic and social service organizations. She serves on the Steering Committee of the Council of Conservators at the New York Public Library, as class Co-Chair for the Harvard College Fund, is President of the Graduate Board of the Hasty Pudding Club -- Institute of 1770, and serves as Trustee of the Horace Mann School. Ms. Olshan also serves as board member of the 92Y and co-chairs their Emerging Leadership Committee. Ms. Olshan graduated Magna Cum Laude from Harvard and received her MBA from Columbia Business School.
Ken Bernstein
President & CEO - Acadia Realty Trust
Kenneth F. Bernstein is the President and Chief Executive Officer of Acadia Realty Trust, the retail real estate investment trust (REIT) that he co-founded in 1998. Acadia (NYSE:AKR) remains focused on delivering long-term, profitable growth for all of its stakeholders via its dual – core and fund – operating platforms and its disciplined, location-driven investment strategy. The company is accomplishing this goal by building a best-in-class core real estate portfolio with meaningful concentrations of assets in the nation's most dynamic street-retail corridors and making profitable opportunistic and value-add investments through its series of discretionary, institutional funds. Mr. Bernstein previously served as Chief Operating Officer of RD Capital, Inc., a privately-held investment company that merged with publicly-traded REIT Mark Centers Trust in 1998, creating Acadia Realty Trust. Prior to that, Mr. Bernstein was an associate with New York-based law firm Battle Fowler LLP. Mr. Bernstein received his B.A. from the University of Vermont and his J.D. from the Boston University School of Law. Mr. Bernstein is a Trustee of the International Council of Shopping Centers (ICSC) and the past co-chair of the ICSC Open-Air Centers Committee. He is a member of the National Association of Real Estate Investment Trusts (NAREIT) and formerly served on its Board of Governors. He is also a member of the Urban Land Institute (ULI), the Real Estate Roundtable, and the World Presidents' Organization (WPO), where he is a member of the Board of Advisors and was the founding chairman of the Real Estate Network. Mr. Bernstein is also a member of the Advisory Board of the Department of Real Estate at Baruch College and serves on the Boards of BRT Realty Trust (NYSE:BRT) and Golub Capital (NASDAQ:GBDC).
Sandi Danick
SVP - Triple Five- American Dream
As a Senior Vice President of Leasing for Triple Five Sandi is responsible for overseeing and managing the leasing teams consisting of 8 full time leasing managers and Vice Presidents and 3 outside leasing consultants at Mall of America and American Dream, two of nations largest entertainment and retail destinations. Along with the her day to day deal making and merchandising strategic planning, Sandi directs the leasing teams day to day deal making, bringing new tenants to our portfolio, networking within the national and international retail market places, manages the merchandising plans with our architects and CAD people, initially approves the day to day deals, and implements the overall deal workflow. With over 25 years of experience in leasing, development and merchandising of some of the countries premier shopping mall including Tysons Corner Center, The Shops at Northbridge, Queens Center, Cross County Shopping Center, Flatiron Crossing, Jersey Gardens, Westfield Garden State Plaza and Westfield World Trade Center, Sandi joined Triple Five in October of 2012 after having long term tenure with some of the nations largest retail developers such as Glimcher, Macerich and Westfield in Vice President roles. Sandi is a graduate of American University in May of 1988 with a BSBA in Real Estate, Finance and Urban Development.
Scott Morey
EVP - GGP
Mr. Morey brings more than 25 years of real estate operating experience. At GGP he is responsible for digital marketing, creative and information technology. Mr. Morey was previously managing director for Alvarez & Marsal, leading their European real estate advisory restructuring practice. While at Alvarez & Marsal he directly advised on €7 billion worth of real estate positions across 12 countries throughout Europe. Prior to Alvarez & Marsal, Mr. Morey served as chief operating officer of CityScape, a private Nigerian-based real estate development company focusing on large mixed-use projects in West Africa in excess of $1 billion. Mr. Morey has held similar real estate and operating positions including senior vice president and chief information officer at Equity Office Properties where he was instrumental in the integration of the company's various acquisitions and streamlining its underlying operating model. He is also a former partner with Ernst & Young Kenneth Leventhal where he was instrumental in advising other REITs, developers, investors and retailers on how to improve their underlying performance. In 1988, he earned a Bachelor of Business Administration from the University of San Diego.
Allesandra Taffe
VP, Property - IKEA Property, Inc.
Allesandra Taffe is the Vice President of the real estate company for IKEA in the US, and supports the acquisition and development of new locations as well as the management of the existing stores and support units. With a background in Store Management and project development, Allesandra has managed IKEA stores in both the US and the UK, and has been instrumental in building IKEA's current establishment plan. IKEA US is number 2 in the US home furnishings market; a major player that grew from a small niche retailer with 15 stores to a nationally recognized retailer with 43 stores, soon to be 46. IKEA, the leading home furnishings company, is recognized by millions around the world for offering great value and price, as well as being a good company and employer with strong social and environmental programs. Before joining IKEA in 1994, Allesandra worked as a retail manager, specializing in Home Furnishings, both in New York and the Mid-West. Allesandra graduated from Middlebury College with a majorin Fine Arts.
Faith Hope Consolo
Chairman - Douglas Elliman Real Estate
Recognized worldwide as the "Queen of Retail," Faith Hope Consolo is renowned for her expertise as a consultant and retail broker who has been instrumental in revitalizing and sculpting retail corridors across the nation -- and beyond. The sheer volume, size, and distinction of her transactions combined with her exceptional experience in a global array of retail markets, have set the highest standards among real estate specialists. As Chairman of Douglas Elliman's Retail Group, Ms. Consolo is responsible for the most successful commercial division of New York City's largest residential real estate brokerage firm. Her understanding of the industry and expertise of the retail landscape enable her to strategize with retailers throughout the country, from unveiling national expansions to the debuts of flagship stores in locations spanning global capitals to suburban power centers. She and her expert team know that style knows no price point. The result is an extensive client base that includes such top-tier fashion names as Alexis Bittar, Alice + Olivia By Stacey Bendet, Buccellati, Cartier, Caruso, Bruno Magli, Christian Louboutin, Fendi, Ferragamo Fogal, Giorgio Armani, Ivanka Trump Jimmy Choo, Manolo Blahnik, Oro Gold, Paul Morelli, Peter Millar/Richemont Group, Versace, Saint Laurent, as well as globally based mass merchandisers Who.A.U. and Zara. Her diverse base also encompasses private and public investors, entrepreneurial owners and developers with significant portfolios or single assets. In recent years, Ms. Consolo has taken on some of the largest retail portfolios in New York's rising neighborhoods, such as Harlem. Her leases have added value to the properties, while having a positive impact on the lives of neighborhood residents. Many of the deals have included community-based organizations, including Children's Aid Society, Ralph Lauren Center for Cancer Care and Prevention, Friends of the Children, U.S. Department of Veterans Affairs, Internal Revenue Service, Food Banks For New York and AIDS Service Center NYC. Concurrently, she and her team have arranged leases for services and restaurants in Harlem, such as Ottomanelli's, Tribeca Pediatrics, Central Park Orthodontics, Maharajah Palace, Sugar Hill Medical Plaza, Sunshine Day Care and Pono Learning Center. As profiled in the best-selling compendium "Brokers Who Dominate," Ms. Consolo's global retail knowledge and contacts, training in design, and business savvy have helped her master the art of crafting leases that allow both tenant and landlord to maximize profits while serving the best interest of the neighborhood. She was the sole retail consultant to the Economic Development Corporation and at the center of the revitalization of Times Square and Penn Station. She has also been a key player in Fifth Avenue's return as the "Luxury Walk" and Madison Avenue's once again achieving its glitter as the "Golden Mile." She works with top real estate professionals throughout the U.S., Europe, Asia, South America and Canada An exceptional communicator, Ms. Consolo authors a quarterly compendium on New York City for the real estate industry, known as "The Faith Report," and also publishes a semi-annual national edition. Her popular blog, "The Faithful Shopper," appears bi-monthly in the Huffington Post and she writes the "District for Designers" column in NY Residential Magazine. A relied upon industry resource, she is regularly quoted by The New York Times, Wall Street Journal, Bloomberg Business Week, New York Post, Reuters, Associated Press, Crain's New York Business and Women's Wear Daily. She is a frequent guest on news programs on MSNBC, CNN, NY1 and Fox Business News and writes features Real Estate Weekly, New York Real Estate Journal, and Real Estate Forum, among others. Ms. Consolo has served as a guest instructor at New York University, Wharton Business School, Parsons School of Design, and the Steven L. Newman Real Estate Institute at Baruch College. She has been a lecturer for numerous business organizations including The Association of Women on Economic Development, National Association of Business Owners, Women Incorporated, Institute for International Research, American Institute of Architects, Society of Industry Leaders, and the National Association of Business Owners. She has spoken at conferences held by the National Association of Appraisers & Planners, Women's Economic Roundtable, New York Association of Realty Managers, Real Estate Lenders Association and New York Real Estate Expo. On several occasions, Ms. Consolo has brought her unique perspective to international forums on real estate and spoke at the Luxury Institute's Paris conference. Additionally, she is a consultant to The Luxury Marketing Council and Luxury Institute. She has also served as an advisor for The Mayor's Council on The Aging/Related Issues. Her real estate industry memberships include Urban Land Institute, Real Estate Board of New York, Young Men's/Women's Real Estate Association of New York, Inc., and several Chambers of Commerce. She is also a member of Fashion Group International, International Council of Shopping Centers, Royal Institute of Chartered Surveyors and National Realty Club, and participates in the National Retail Federation and the Retail Marketing Society. Douglas Elliman Real Estate has presented her with Top Retail and Commercial GCI honors every year since joining the firm in 2005. She has been given Chairman's Circle status every year since 2006 and has received Pinnacle Club Awards from 2006 to 2016. Honored from 2006 as "Top Retail and Commercial Agent – GCI," she received the coveted Diamond Award in 2011 and given "Legend" status the following year. Prior to joining Douglas Elliman Real Estate, Ms. Consolo served as Chairman of Garrick-Aug Worldwide, Ltd., the international division she founded in 1987 after opening the firm's Paris office. Throughout an illustrious and well-documented career – Crain's praised her as one of New York's 100 Most Influential Women in Business and Real Estate Forum has profiled her as a Woman of Influence every year since 2008 – Faith Hope Consolo has brought gold to the streets of New York, cachet to urban and suburban retail centers nationwide and great Faith in shopping to tens of thousands... Ms. Consolo's role as an industry mentor is legion and over the years, she has taken leadership roles on the Board of Directors for the national Commercial Real Estate Women Network, its New York chapter, NYCREW, where she serves as Communications Director, International Council of Shopping Centers, and the Association of Real Estate Women, for which she is a past president. A recipient of Mercy College's Trustee's Medal, she has also worked with such other worthy causes as the New York City Opera, Citymeals-on-Wheels, September Concert Foundation, Women in Need, Dress for Success, and the Association of Real Estate Women Charitable Fund. Over the years, she has served as Co-Chairperson Annual Women of Valor Luncheons to benefit the St. Francis Food Pantries & Shelters, and was, herself, an honoree in 2003. She has co-chaired the Go Red for Women Luncheon for the New York Chapter of the American Heart Association in 2011, and appeared as a keynote speaker for the Long Island Chapter the following year, which resulted in record donations. New Heritage Theatre Group, Harlem's longest running non-profit repertory group, made Ms. Consolo an honorary Co-Chair for its 50th Anniversary Gala. To support the myriad causes she champions, Ms. Consolo founded the "Faith Hope Consolo Foundation."
Jeff Weinhous
Chief Development Officer - Equinox
Jeffrey joined Equinox in August of 2006 as an Executive Vice President and Chief Development Officer. In such capacity, he oversees all real estate development activities for the Company's brands, domestically and internationally. Prior to accepting such position, Mr. Weinhaus was a senior partner in Rosen Weinhaus LLP, a Manhattan-based law firm that specialized in business and real estate law. While at Rosen Weinhaus, in addition to representing numerous clients on a variety of business and real estate matters, Mr. Weinhaus served as Equinox's outside general counsel. After graduating from The University of Michigan in 1987, and The Boston University School of Law in 1991, Mr. Weinhaus practiced law at national firms, Katten Muchin & Rosenman LLP and Sills Cummis & Gross P.C.
Rohan Mehra
Principal - The Prusik Group
Mr. Mehra is a co-founder and principal of The Prusik Group. Prior to founding The Prusik Group, Mr. Mehra spent four years as Vice President of Retail Development at Forest City Ratner Companies. While at Forest City Ratner Companies, Mr. Mehra most notably served as project executive of East River Plaza, a $400 million, 500,000 square-foot big-box retail center anchored by Manhattan's first Target and Costco. Mr. Mehra has extensive experience with all aspects of development including property acquisition, design, leasing, and financing. Additionally, Mr. Mehra has successfully closed more than $350 million of various financing vehicles including traditional construction loans, low-interest public money loans, triple tax-exempt Empowerment Zone bonds, and New Markets Tax Credits. Prior to joining Forest City Ratner Companies, Mr. Mehra lead the design and construction of municipal infrastructure projects in Oregon and Washington, DC as a project manager at Black & Veatch. Mr. Mehra is a graduate of Cornell University, where he earned both Bachelor of Science and Master of Engineering degrees. Mr. Mehra also earned a Master of Business Administration degree with honors from New York University's Leonard N. Stern School of Business. He is the president of his Chelsea co-op where he resides with his wife and son.
Louis Conforti
​CEO - ​Washington Prime Group​
Louis G. Conforti became a director of the Company on May 27, 2014 and served as our Interim Chief Executive Officer from June 20, 2016 until October 6, 2016 when he became our Chief Executive Officer. Mr. Conforti served as Principal/Executive Director of Colony Capital, Inc. as the Global Head of Strategy as well as focusing on publicly traded investing from April 2014 until June 20, 2016. Mr. Conforti was Managing Director of Balyasny Asset Management LP ("Balyasny"), an alternative investment manager firm, from December 2013 until April 2014. Prior to his service with Balyasny, Mr. Conforti was Global Head of Real Estate for UBS O'Connor, the alternative investment management division of UBS AG, a financial services firm, from October 2008 to November 2013. During that time, he also served as Senior Portfolio Manager of O'Connor Colony Property Strategies, a partnership with Colony Capital LLC. Mr. Conforti also served as Managing Director and Head of Real Estate Investments at the hedge fund firm of Stark Investments from January 2005 to October 2008. His predecessor real estate hedge fund, The Greenwood Group, was acquired by Stark Investments in January 2005. Mr. Conforti served as Co President and Chief Financial Officer of Prime Group Realty Trust ("Prime"), a publicly traded office and industrial property real estate investment trust, from June 2000 to October 2003; as its Executive Vice President Capital Markets, from June 1988 to November 1999, and as its Senior Vice President Capital Markets, from June 1998 to November 1999. Prior to his service with Prime, Mr. Conforti worked at the investment banking firms of CIBC World Markets and Alex Brown & Sons within their real estate investment banking and capital markets divisions.
Craig Macnab
CEO - National Retail Properties
Mr. Macnab has served as Chief Executive Officer of the Company since 2004 and as Chairman of the Board of Directors of the Company since February 2008. Mr. Macnab has served as a director of DDR Corp. since 2003, and served as a director of Eclipsys Corporation from 2008 to 2010, and Per Se Technologies, Inc. from 2002 to 2007. Mr. Macnab has been an independent director of Cadillac Fairview Corporation, a Canadian corporation, since 2011, and an independent director of American Tower Corporation since December 2014. Mr. Macnab is also a member of the Board of Governors of NAREIT.
Bruce Schanzer
President & CEO - Cedar Realty Trust
Bruce J. Schanzer has been President, Chief Executive Officer and a director of the Company since June 2011. Prior thereto and since 2007, Mr. Schanzer was employed by Goldman Sachs & Co., with his last position being a managing director in their real estate investment banking group. From 2001 to 2007, he was employed by Merrill Lynch, with his last position being vice president in their real estate investment banking group. Earlier in his career, Mr. Schanzer practiced real estate law for six years in New York. Mr. Schanzer received a B.A. from Yeshiva College, where he is now a member of its board of trustees, an M.B.A. from the University of Chicago, and a J.D. from the Benjamin N. Cardozo School of Law, where he was a member of the Law Review.
Michael McNaughton
SVP - Westfield World Trade Center
Ira Cohen
VP Real Estate - Coach
Ira D. Cohen is the Vice President of Real Estate for Coach, Inc. In this role, he is responsible for overseeing all business development and legal matters related to Coach's North American real estate portfolio. Currently, Coach's portfolio comprises more than 500 "Coach" and "Stuart Weitzman" full-price and outlet stores, as well as in excess of 700,000 square feet of prime Manhattan office space. Recently, in conjunction with Coach's 75th anniversary, the brand celebrated the opening of a 20,000 square foot "Coach House" on 685 5th Avenue as well as the relocation of its corporate headquarters to the newly constructed 10 Hudson Yards. In 2012, Ira founded The Vibe Group, LLC, a company that specialized in servicing international apparel and accessory companies looking to expand their North American footprints by increasing retail and wholesale sale channels. Amongst other duties through his work with The Vibe Group, Ira held the role of Legal Counsel / Head of Real Estate for Suit Supply USA, Inc. In this capacity, Ira played an integral role in The Netherlands-based men's fashion company's rapid growth throughout the U.S. and Canada. From 2004 – 2012, Ira served as General Counsel / Director of Real Estate for Elie Tahari, Ltd., where he provided daily advice on aspects of corporate affairs, retail growth strategy, financing, real estate investment, distribution and licensing, litigation and employment matters. Prior to that role, Ira acted as Legal Counsel for HypoVereinsbank (a German real estate investment bank) for seven years, during which time he worked with large scale developers on the financings of numerous well-known and highly structured retail, office and multi-family construction and permanent loan facilities throughout the U.S. He began his career as a real estate attorney in Atlanta, Georgia. Ira holds a M.S. in Real Estate Finance from New York University, and a B.A. and J.D. from Emory University. He is admitted to practice law in New York and resides in New York City with his wife and two daughters where he has continued to play fast-pitch softball on the same team for the last 20 years.
Jeffrey Bayer
C​EO - Bayer Properties
Jeffrey Bayer founded Bayer Properties, LLC in 1983. Under his leadership, the organization has grown from a local property management company to a national commercial real estate firm. As the President & CEO, Jeffrey oversees the strategic and operational direction for the company. Prior to Bayer, he served as Partner in Metropolitan Properties, Inc. for 10 years.
Brad Hutensky
President & Principal - Hutensky Capital Partners
Brad Hutensky is the founder and CEO of Hutensky Capital Partners, manager of two closed-end, discretionary retail investment funds. In that capacity, he is responsible for overseeing all activities of the funds with a focus on fundraising, investment strategy, sourcing investment opportunities and developing an overall strategy for creating asset value for retail real estate investments. He also serves as the President and owner of The Hutensky Group, a leasing and property management affiliate of the funds. Mr. Hutensky is active in the International Council of Shopping Centers, having served as its 55th worldwide Chairman in 2012-2013, and currently serving as an Executive Board member. He has served as Chair on the Urban Land Institute's Commercial Retail Development Council, and frequently speaks on retail real estate topics for multiple organizations.
Joel Sklar
President & Principal - Samuels & Associates
The founder and chairman of Samuels & Associates, Steve Samuels has built a team of professionals committed to the core principles of the firm — place making, community engagement and positive street level experiences. "I see the intersection of creativity and functional practicality as the firm's greatest strength," he notes, "we come up with out-of-the-box solutions and bring them into reality. Everybody here carries a very distinct tool to the dance to be able to get the job done." A third generation developer, Steve has been involved in the development world since he entered Ohio State University to study real estate. Steve is also an avid guitarist, skier, tennis player and hiker, with a penchant for making things with his hands. "I have a multitude of interests outside of the business," he points out. Currently serving on the board of directors for the Boston Police Athletic League, Steve is also on the board of Emerson College and the Children's Hospital Trust, serving on their real estate committee.
David Kitchens
Principal - Cooper Carry
David joined Cooper Carry in 1984, and was named Principal in the Mixed-Use Specialty Practice Group in 1998. He now leads the Cooper Carry Alexandria office. David is a member of several organizations including the American Institute of Architects (AIA), the Urban Land Institute (ULI), and the National Council of Architectural Registration Board (NCARB). He earned both his bachelor's and master's degrees in architecture from the Georgia Institute of Technology. David is registered to practice in 21 states as well as the District of Columbia.
Suzanne Mulvee
Director of Research - CoStar Group
Suzanne Mulvee, CFA serves as Director of Research with the CoStar Group, the leading provider of commercial real estate information, analytics and online marketplaces. Founded in 1987, CoStar conducts expansive, ongoing research to produce and maintain the largest and most comprehensive database of commercial real estate information. Our suite of online services enables clients to analyze, interpret and gain unmatched insight on commercial property values, market conditions and current availabilities. Within the CoStar Group, Mulvee works under CoStar Advisory Services, which provides clients with independent expertise in real estate market analysis, real estate portfolio analysis, mortgage risk analysis, and the design of bespoke real estate investment strategies. As a lead real estate strategist, she works to create actionable insights for global investors, helping them raise capital, make tactical investments, and communicate to key stakeholders. In addition, Mulvee takes a leading role in producing forecasts and analysis on 206 metropolitan areas across four property types. The author of a number of white papers on trends in commercial real estate, Ms. Mulvee regularly speaks to industry organizations, is often quoted in the national press, and has appeared on CNBC. Professional associations include ULI, where she is a member of the UDMUC Gold Council and chair of the Research Forum, and ICSC, where she serves on the North American Research Task Force. Prior to joining CoStar Group, Ms. Mulvee worked as a credit analyst for banks in San Diego and Cambridge, MA. She earned a B.A. cum laude in Financial and Managerial Economics from the University of New Hampshire, where she was recognized as one of the University's prestigious Presidential Scholars. She holds the CFA designation.
Nancy Mozzachio
Principal - SQN RE Advisors
Michael Garreffa
Head of Retail Alliances EMEA - HARMAN Professional Solutions
Michael Garreffa's career has spanned over 20 years where he has held key leadership positions in Media, Advertising & Technology gained primarily with large global corporates such as: HARMAN International, Mood Media, Viacom | MTV International and J.Walter Thompson. Presently he is Head of Retail Alliances EMEA with HARMAN Professional Solutions focusing on global brands. Harman Professional Solutions brings together their market leading brands in audio, lighting, video and control to create the best end-to-end solutions for our enterprise customers all over the world.
David Rubenstein
Member - Cole Schotz
David A. Rubenstein is a seasoned real estate transactional attorney with a national practice who possesses a unique understanding of the core business needs of his clients. David consistently receives high praise from both his client's and opposing counsel for his breadth of knowledge and ability to navigate complex negotiations. His client base includes developers, landlords, tenants, entrepreneurs, investors, and other parties, whom he represents in a variety of real estate related matters including shopping center, office and residential development, sales, acquisitions and leasing, including underlying corporate work pertaining to partnerships and joint ventures. He also has extensive experience in the real estate matters of restaurants, bars and night clubs, including signature restaurants of several of the top chefs in the world. David is long standing member of the International Council of Shopping Centers. He is a frequent continuing legal education presenter on a variety of real estate topics, including sustainable initiatives and in-depth analysis of specific developments, the issues encountered and the impact on surrounding areas. David earned his B.A. from The University of Hartford and his J.D. from Syracuse University College of Law.
Michael Prifti
Principal - BLT Architects
Michael Prifti is an architect of significant diversity with architectural experience in new construction and adaptive re-use projects for institutional and development clients, with single-purpose and mixed-use programs. Mr. Prifti is proficient in complex project management and taking plans from concept to completion. Mr. Prifti and BLTa recently completed the Revel Resort and Casino in Atlantic City, NJ. He led the team responsible for ensuring that all 65 architecture, design, and construction partners worked together to deliver Revel on time and within budget. Additionally, he was crucial in the design of the back-of-house facilities, making it one of the most impressive and efficient in the industry. Additionally, Mr. Prifti has extensive mixed-use experience which includes the design of DC USA, a transit-oriented retail complex in Washington, DC and the in-progress One-2-FiveLIVE a 28,000 square foot retail and entertainment complex in Harlem, NY. DC USA has revitalized an area that had seen a troubled economic environment and One-2-Five LIVE anticipates to do the same. Mr. Prifti has received a number of honors and awards, including the Thomas Ustick Walter Award in 2010, the College of Fellows of the American Institute of Architects in 2005, Architect of the Year from the Coalition of Commercial Real Estate Association in 2004 and 1999, and the Richard Upjohn Fellowship from the American Institute of Architects in 2002. He earned both his Master of Architecture and BA degrees from The University of Pennsylvania.
Ronald Kaplan
Partner - CohnReznick
Ronald Kaplan has more than 20 years of professional experience. As a leader in CohnReznick's Commercial Real Estate Industry Practice, he provides assurance, due diligence, business advisory and tax services to clients in the commercial, residential, retail, and hospitality sectors throughout the United States and internationally. Based in the New York office, Ron regularly provides assistance and advisory services to clients as they negotiate agreements with lenders, equity partners, and fund managers. In addition, he advises clients on accounting and tax matters throughout the agreement process, from initial drafting through completion. Ron's clients are generally private companies with multistate operations and include real estate opportunity funds, property management firms, partnerships, contractors, institutional lenders, REITs and joint ventures, as well as other corporate and family owners and investors. Ron has a particular focus on real estate opportunity funds with clients ranging from start-ups to established funds. His clients benefit from his experience in critical areas such as fair value reporting, compliance monitoring, investor relations and fund performance. Prior to joining CohnReznick, Ron was in charge of the real estate practice for the New York office of a large national public accounting firm. In this role, he oversaw the practice's client services, account management, and team development functions. He was also active in the firm's training activities, leading presentations on the real estate business for professionals both within the firm and at national industry conferences. - See more at: https://www.cohnreznick.com/ronald-kaplan#sthash.OUIBIrTp.dpuf
Brad Cohen
Senior Director - Eastern Consolidated
Brad Cohen is a Senior Director in the Retail Leasing Division at Eastern Consolidated, specializing in landlord advisory services throughout New York City. A veteran retail leasing expert with over 10 years of experience, Mr. Cohen has been instrumental in expanding Eastern Consolidated's Retail Leasing Division. In recognition of his success, he was named a CoStar Power Broker for three consecutive years. Mr. Cohen has completed hundreds of transactions while representing some of the nation's most prestigious landlords including Avalon Bay Communities, Extell Development Company, Equity Residential, Forest City, Gotham Organization, Related Companies, and RREEF. He has leased on behalf of landlords brands such as 7-Eleven, Apple Bank for Savings, AT&T, NY Kids Club, CityMD, Applebee's, Capital One Bank, Coffee Bean & Tea Leaf, Crunch Gym, Dollar Tree, Gamestop, Marshall's, McDonald's, Modell's, Red Lobster, and Verizon Wireless. Currently he is the exclusive tenant rep for iPic Entertainment in its efforts to expand in the New York Region. Prior to joining Eastern Consolidated, Mr. Cohen was a Landlord Advisor at the Shopping Center Group (SCG Retail) where he developed the landlord services platform for the New York office. While at SCG Mr. Cohen completed transactions on behalf of Equity Residential, Prana Investments, and J. P. Morgan Asset Management with tenants such as Starbucks, CityMD, Upper Valley Preschool, Yoga to the People,and Blo Dry Bar. He also was a Retail Leasing Agent at Ripco Real Estate where he worked with institutional and private ownership groups, providing strategic advice on their portfolios. He worked with a variety of local and national tenants, including Beth Israel Medical Center, Chef Marcus Samuelsson (Red Rooster Harlem), New York Eye & Ear Infirmary, TJ Maxx, and United States Postal Service, helping each find locations throughout the region. Mr. Cohen is a member of the Young Men's/Women's Real Estate Association of New York (YM/WREA), the International Council of Shopping Centers (ICSC) where he serves on the NextGen planning committee, and the Real Estate Board of New York (REBNY). He is a graduate of Towson University with a Bachelor's Degree in Marketing and Communications.
David Rabinowitz
Director - Goulston & Storrs
​Registration, Food, & Networking

Keynote by Cushman & Wakefield's SMD Ben Conwell on eCommerce & Associated Impacts on CRE Development, Retailing & Logistics

Executive Panel: A Diverse Outlook on The State of The National Retail Market
• Andrea Olshan, CEO - Olshan Properties
• Jeffrey Bayer, CEO - Bayer Properties
• Brad Hutensky, President and Principal - Hutensky Capital Partners
• Joel Sklar, President & Principal - Samuel & Associates
Moderator: David Rubenstein, Member - Cole Schotz

Urban Retail
• Faith Hope Consolo, Chairman - Douglas Elliman Real Estate
• Ken Bernstein, President & CEO - Acadia Realty Trust
• Samuel Polese, EVP - Thor Equities
• Joseph Ferrara, Principal - BFC Partners - Empire Outlets
• Rohan Mehra, Principal - The Prusik Group
• Sandi Danick, SVP - Triple Five, American Dream
• Moderator: David Rabinowitz, Director & Co-Chair - Goulston & Storrs

Networking Lunch

Retail Leasing Outlook
• Robert Futterman, Chairman & CEO - RKF
• Daniel Bodner, Head of Real Estate - Retail Worx
• Michael Cortazzo, President / Owner - Cortazzo Real Estate Consulting
• Ken Bernstein, President & CEO - Acadia Realty Trust
Moderator: Ronald Kaplan, Partner - CohnReznick

Experiential Development: The Future is Now
• Scott Morey, Executive Director - ​GPG Adviser
• Allesandra Taffe, VP, IKEA US Property - IKEA US
•David Kitchens, Principal - Cooper Carry
•Michael Garrefa, Head of Retail Alliances - Harman
Moderator: Tony Diggan, Senior LD Practice Leader - Kimley Horn

Networking Break With Snacks & Coffee

How to Build a Great Brand: The Impact Real Estate Has on Retailer Success
• Michael McNaughton, SVP - Westfield WTC
• Jeff Weinhaus, CDO - Equinox
• Ira Cohen, VP Real Estate - Coach
• Moderator: Brad Cohen, Senior Director - Eastern Consolidated

The Crystal Ball: 2017 Investment Forecast
• Don Wood, President & CEO - Federal Realty Investment Trust
• Steven Grimes, CEO - RPAI
• Craig Macnab, CEO - National Retail Properties
• Bruce Schanzer, President & CEO - Cedar Realty Trust
• Moderator: Michael Prifti, Principal - BLT Architects

The Future of Retail: REIT Leadership Roundup
• Conor Flynn, CEO - Kimco Realty Corporation
• Louis Conforti, CEO - Washington Prime Group
• Joe Coradino, CEO - PREIT
• Thomas McGuinness President & CEO- InvenTrust
• Moderator: Nancy Mozzachio- SQN RE Advisors

Exclusive Speaker and Attendee Cocktail
National Retail East Coast Series
Retail- a sector that generated $4.9 trillion worth of domestic sales in 2015- has always been a strong demand-driver in real estate. Despite this, the rise of online shopping has stymied what could be even stronger growth. The industry has witnessed unprecedented growth but has also been forced to adopt new strategies with the shift towards e-commerce, which accounts for more than 10% of all new leases of industrial real estate in the U.S. and 40% of big-box demand.

Join Bisnow at our National Retail East Coast Series for a full day stocked with hard-hitting content from some of the nation's top retail execs. Don't miss the key players discussing these trends and more!

Share your comments, post your photos and ask questions using #BisnowRetail on Twitter and Instagram, and follow us at @Bisnow on Twitter for more local news.
WHY SPONSOR
Bisnow events are known for facilitating deal-making with lots of networking opportunities. Whether you are an owner, developer, retailer, manager, broker, lender, supplier, or consultant, your company is a crucial part of the national retail real estate market. Bisnow offers many opportunities for you to build good will and raise your company's profile in this ever-changing industry. You'll connect with existing and potential customers, partners, distributors, investors and vendors, and have the opportunity to showcase your products and services in front of a large and relevant audience.
OPPORTUNITIES
Title Sponsorship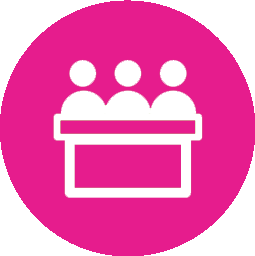 Whole Panel Sponsorship
Panelist Sponsorship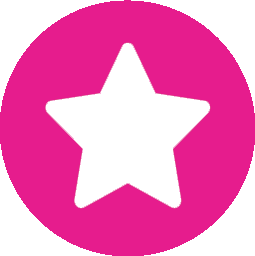 Branding Sponsorship
Commercial Sponsorship
BRANDING ADD-ONS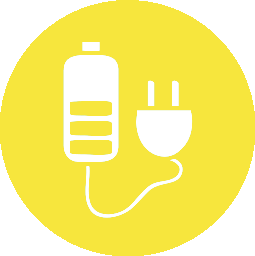 Charging Stations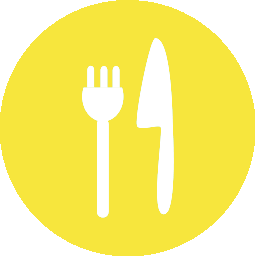 Sponsoring a Meal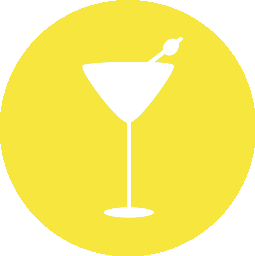 Event Cocktail Sponsorship
Venue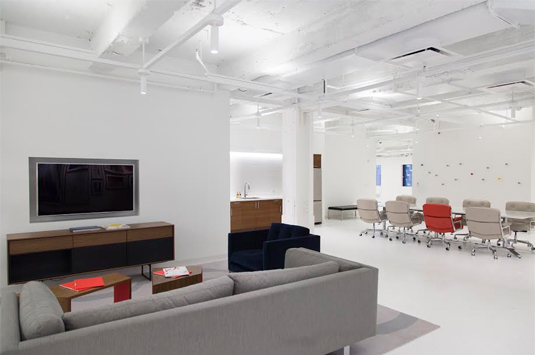 Rockefeller Group is one of the most trusted names in real estate – a leading developer, owner and investor, known for pioneering large-scale urban mixed-use development. For nearly nine decades the company has been trusted for its financial strength, stability and vision, and today remains committed to the selective acquisition, management and development of innovative, high-quality properties that create long-term economic and civic value.

Floor: 33rd Floor

Ground Transportation
1271 Avenue of the Americas

The reinvention of 1271 Avenue of the Americas provides a unique opportunity; the efficiency and infrastructure of a new building, combined with the history and prestige of one of New York City's most recognized addresses for business. This comprehensive project will dramatically improve views and light with a new exterior façade, revive the plaza, and reimagine the lobby's bold design. An icon of mid-century modern architecture, 1271 Avenue of the Americas has always used design to inspire and elevate the work day. An extensive top-to-bottom renovation means that this world-renowned building will continue to turn heads well into the future.