Taking The Guesswork Out Of Networking
Select Bisnow events, including this one, feature BisnowMatch. It's our new networking platform that lets you see who is attending, connect before the event, and schedule quick 1-on-1 meetings that take place at the Bisnow event. BisnowMatch opens approximately three weeks before the event date.
Learn more about BisnowMatch | When will I get my invite code? | Questions?
2

Receive your link & create a profile
3

Find attendees you want to network with
4

Schedule on-site meetings
$19.00/month
included with ticket!
Keynote
Ward Fitzgerald
CEO
Exeter Property Group
Marshall Loeb
President & CEO
EastGroup
Wendy Berger
CEO and Founder
WBS Equities
Jim Martell
CEO
Logistics Property Company
Jim Clewlow
CIO
CenterPoint Properties
Ferdinand Seefried
Executive Chairman
Seefried Industrial Properties
Neal Discroll
VP & Market Officer - Chicago & Minneapolis
Liberty Property Trust
Brad Sweeney
SVP - Acquisitions
Stag Industrial
Howard Wedren
Managing Principal
Dayton Street Partners
Michelle Comerford
Industrial & Supply Chain Practice Leader
BLS & Co.
Lee Clair
Managing Partner
Transportation and Logistics Advisors
Eric Pitcher
Regional Manager - Economic Development
BNSF Railway Company
Geoffrey Kasselman
Executive Managing Director
Newmark Knight Frank
Fred Johanns
Principal
FCL Builders
Kalyan Sakthivelayutham
VP, IT
DHL Supply Chain
Nicholas Pell
CIO
Gramercy Property Trust
Graydon Bouchillon
Managing Director, Head of Industrial
TH Real Estate
Michael Beckerman
CEO
The News Funnel
Shawn Clark
President
CRG
Ian Hirt
Port Director
Ports of Indiana
Moderator
Erik Foster
Principal, Capital Markets Group​
Avison Young
Moderator
Brian Liston
Partner
Liston & Tsantilis
Moderator
Joshua Hanna
Partner
Kirkland & Ellis
MORE SPEAKERS TO BE ANNOUNCED
Registration, Breakfast, Coffee & Networking

Investment & Capital Markets

Ferdinand Seefried, Seefried Properties Jim Clewlow, CenterPoint Properties Trust Brad Sweeny, Stag Industrial Graydon Bouchillion, TH Real Estate Moderator: Erik Foster, Avison Young

Construction & Design Trends

Wendy Berger, WBS Equities Jim Martell, Logistics Property Company Fred Johanns, FCL Builders

Coffee & Networking

Keynote: Ward Fitzgerald, Exeter Property Group

Tech Disruptors

Geoffrey Kasselman, Newmark Knight Frank Michael Beckerman, The News Funnel

Networking Lunch & Topic Tables

The Future of Spec Development

Howard Wedren, Dayton Street Partners Mark Goode, Venture One Real Estate Nicholas Pell, Gramercy Property Trust Neal Discroll, Liberty Property Trust Shawn Clark, CRG Moderator: Josh Hanna, Kirkland & Ellis

Coffee & Networking

The Future of Supply Chain

Marshall Loeb, EastGroup Lee Clair, Transportation & Logistics Advisors Michelle Comerford, BLS & Co. Kalyan Sakthivelayutham, DHL Supply Chain Eric Pitcher, BNSF Railway Company Ian Hirt, Ports of Indiana

Cocktails, Networking & Deal Making Continue
National Industrial & Logistics Summit Midwest
What do summer in Chicago and industrial commercial real estate have in common? Both are hot, hot, hot!
In 2017, we saw a shift in the industrial commercial real estate sector as demand drastically increased with the astronomical rise of e-commerce, and it doesn't seem to be slowing down anytime soon. (You can thank millennials for that one).
According to JLL, in Q1 2018, the industrial vacancy dropped 20 basis point to 4.8%. This is in response to an increased leasing demand of smaller to midsized spaces and the lack of available buildable land for mega-box warehouses.
Which is why it's no surprise that Chicago remains #1 in total inventory with close to 1.2 Billion sq. feet of inventory while vacancy rates hover in the single digits.
2018 is expected to continue to outperform a slow 2017 giving confidence that the Chicago market is far from cooling off.
Join us for our Second Annual Industrial event in Chicago on August 1st as we dive deeper into trends, outlooks and what the future holds for commercial real estates hottest sector.
Please send event questions and topic/speaker recommendations to Kim at Kim.Pomerenk@bisnow.com
Share your comments, post your photos and ask questions using #BisnowIndustrialMW on Twitter and Instagram, and follow us at @Bisnow and @BisnowCHI on Twitter for more local news.
Topics To Include:
1. How does the current economic environment lend itself to the availability of capital? Where is the money coming from and could this be impacted by a possible trade war?
2. What are the current construction and design trends in the industrial space? Will popular trends from Asia make their way over to the US?
3. How does new smart technology impact industrial costs and the labor market?
4. What does the future of spec development look like in Chicago, the Midwest and nationally?
5. What are the hottest trends in supply chain logistics?
6. What are some of the economic incentives in each municipality?
7. Which tenants are moving into the Chicago area and what can landlords do to keep them?
WHY SPONSOR
Bisnow events are known for facilitating deal-making with lots of networking opportunities. Whether you are an owner, developer, manager, broker, lender, supplier, or consultant, your company is a crucial part of the national industrial market. Bisnow offers many opportunities for you to build good will and raise your company's profile in this ever-changing industry. You'll connect with existing and potential customers, partners, distributors, investors and vendors, and have the opportunity to showcase your products and services in front of a large and relevant audience.
OPPORTUNITIES
Title Sponsorship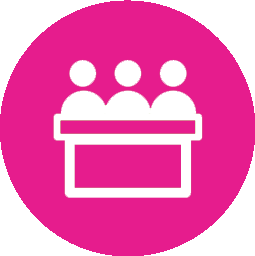 Whole Panel Sponsorship
Panelist Sponsorship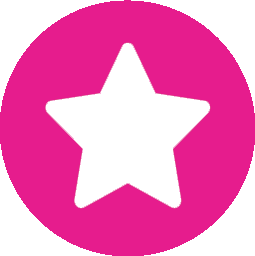 Branding Sponsorship
Commercial Sponsorship
BRANDING ADD-ONS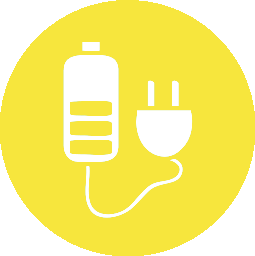 Charging Stations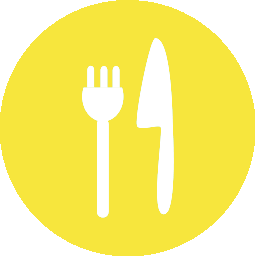 Sponsoring a Meal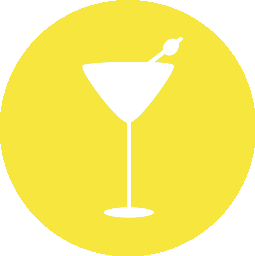 Event Cocktail Sponsorship
329
SINGLE
REGISTRATION