Richard Park
CEO - CityMD
Barry Rabner
President & CEO - Princeton Healthcare System
Kevin Mahoney
Executive Vice President, Chief Administrative Officer & Executive Vice Dean Integrative Services - UPenn Health System
Elizabeth Flury
EVP, Chief Executive Officer - Children's National Health System
Alan Roga
President, Provider Division - Teladoc
Robin Kosiek
Director of Healthcare Real Estate - Walgreens
Emil Martone
Director of Project Implementation - Weill Cornell Medical College
Douglas Carney
SVP - Facilities, Real Estate & Capital Program - Children's Hospital of Philadelphia (CHoP)
Patrick Burke
AVP of Capital Project Management - Columbia University Medical Center
Robert Glazer
CEO - ENT Allergy & Associates
Sarah Hawkins
Managing Director - Hines
Tom Grape
Chairman & CEO - Benchmark Senior Living
H. Guy Leibler
President - Simone Healthcare Development
Jonathan Winer
Senior Managing Director & Chief Investment Officer - Seavest Healthcare Properties
Nick Doering-Dorival
Vice President - Starwood Capital Group
Ben Ochs
CEO - Anchor Health Properties
Kelly Myers
SVP of Sales - Sunrise Senior Living
Steve Bolen
Managing Director & Medical Office Group Leader - LaSalle Investment Management
Paula Marchetta
CEO - Concorde Medical Group
Daniel Benedict
Founder & President - Benedict Realty Group
Jeffrey LeBenger
Chairman of the Board & CEO - Summit Medical Group
Joseph Rigazio
CEO - Talisen Construction Corporation
Robert Garcia
Vice President - Transwestern
Ben Appel
Senior Director - HFF
​Peter Mulcahey​
​Area Manager, VP​ - ​Gilbane Building Co.
David Pfeffer
Partner - Tarter Krinsky & Drogin
Richard Lanzarone
Healthcare Project Executive - Turner Construction
Bryan Langlands
Principal - NBBJ
Nisan Gertz
Senior Partner - Macro Consultants
Mike Gillespie
Director, National Healthcare Practice - AKF Group
Chris Happ
Co-founder and CEO - Goby
Ross Yustein
Partner - Kleinberg, Kaplan, Wolff & Cohen
George Hurley
Project Executive - DPR Construction
MORE SPEAKERS TO BE ANNOUNCED
Breakfast, Networking & Registration

Welcome to National Healthcare 2017/Opening Remarks

Acquisitions & Investment Climate
• Ben Ochs, CEO, Anchor Health Properties
• Nicholas Doering-Dorival, VP, Starwood Capital Group
• Jonathan Winer, SMD & CIO, Seavest Healthcare Properties
• Ben Appel, Senior Director, HFF
Moderator: Nisan Gertz, Senior Partner, Macro Consultants

The Retailization of Healthcare
• Richard Park, CEO, CityMD
• Robert Glazer, CEO, ENT Allergy & Associates
• Robin Kosiek, Director of Healthcare Real Estate, Walgreens
• Alan Roga, President of Provider Market, Teladoc


AM Break

An Aging Population & The Future of Senior Housing
• Sarah Hawkins, Managing Director, Hines
• Kelly Myers, SVP of Sales, Sunrise Senior Living
• Tom Grape, CEO, Benchmark Senior Living
Moderator: Chris Happ, Co-Founder & CEO, Goby

Medical Groups & Their Role in Healthcare
• Dr. Paula Marchetta, CEO, Concorde Medical Group
• Dr. Jeffrey LeBenger, Chairman of the Board & CEO, Summit Medical Group


Lunch

The Materialization of Healthcare
• Mark Krejchi, Healthcare Manager, WilsonArt


Healthcare Design & Construction
• Emil Martone, Director of Project Implementation, Weill Cornell Medical College
• Patrick Burke, AVP of Capital Project Management, Columbia University Medical Center
• Joseph Rigazio, CEO, Talisen Construction Corporation
• Peter Mulcahey, Area Manager & VP, Gilbane Building Co.
• David Pfeffer, Partner, Tarter Krinsky & Drogin
Moderator: Mike Gillespie, Director, National Healthcare Practice, AKF Group

PM Break

Healthcare Development: Repositioning Traditional Assets
• H. Guy Leibler, President, Simone Healthcare Development
• Steve Bolen, Managing Director & Medical Group Office Leader, LaSalle Investment Management
• Daniel Benedict, Founder & President, Benedict Realty Group
• Robert Garcia, VP, Transwestern
Moderator: Ross Yustein, Partner, Kleinberg, Kaplan, Wolff & Cohen


Expansion & Leadership | An Executive Outlook
• Barry Rabner, President & CEO, Princeton Healthcare System
• Kevin Mahoney, EVP, Chief Administrative Officer & Executive Vice Dean for Integrative Services, UPenn Health System
• Elizabeth Flury, Chief Strategy Officer, Children's National Health System
• Douglas Carney, SVP of Facilities, Real Estate & Capital Program, Children's Hospital of Philadelphia
Moderator: Bryan Langlands, Principal, NBBJ


Cocktails & Hor D'oeuvres
Bisnow's National Healthcare Expansion & Innovation Series


We are proud to present Bisnow's National Healthcare Expansion & Innovation Series this October 31st, 2017 in New York City. Delivering healthcare services to a rapidly growing number of Americans has increasingly connected healthcare providers and real estate executives in new ways. Strategic use of real estate has become a tool for health systems to reach more patients, compete, cut costs, and finance new projects, all while improving quality of care. And this has created enormous opportunity for the real estate industry. This October, healthcare real estate professionals, construction and design companies, healthcare REITs, and top level health system executives from across the country will gather together to discuss the future of out-patient care facilities, the development of medical office buildings facilities, new innovation within health systems, and hospital expansion. In typical Bisnow fashion, there will be ample opportunities for networking and deal-making in a fast-paced and (almost) never boring atmosphere. Share your comments, post your photos and ask questions using #BisnowHealth on Twitter and Instagram, and follow us at @Bisnow on Twitter for more local news.
WHY SPONSOR
Bisnow events are known for facilitating deal-making with lots of networking opportunities. Whether you are an owner, developer, manager, broker, lender, supplier, or consultant, your company is a crucial part of the national healthcare market. Bisnow offers many opportunities for you to build good will and raise your company's profile in this ever-changing industry. You'll connect with existing and potential customers, partners, distributors, investors and vendors, and have the opportunity to showcase your products and services in front of a large and relevant audience.
OPPORTUNITIES
Title Sponsorship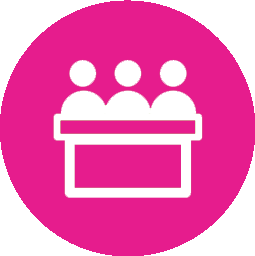 Whole Panel Sponsorship
Panelist Sponsorship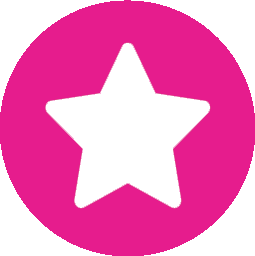 Branding Sponsorship
Commercial Sponsorship
BRANDING ADD-ONS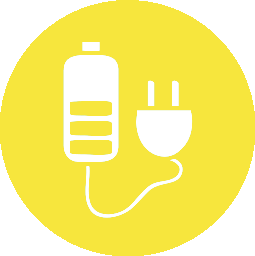 Charging Stations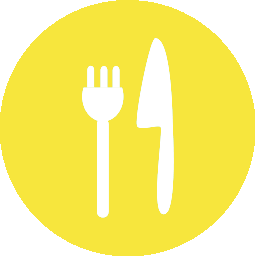 Sponsoring a Meal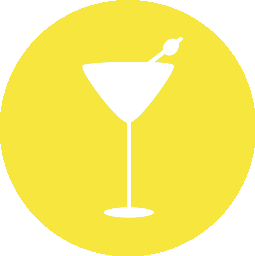 Event Cocktail Sponsorship
Venue
117 West 46th Street, New York, NY, 10036
369
SINGLE
REGISTRATION