EVENT HOST
Colony Northstar and Rising Realty Partners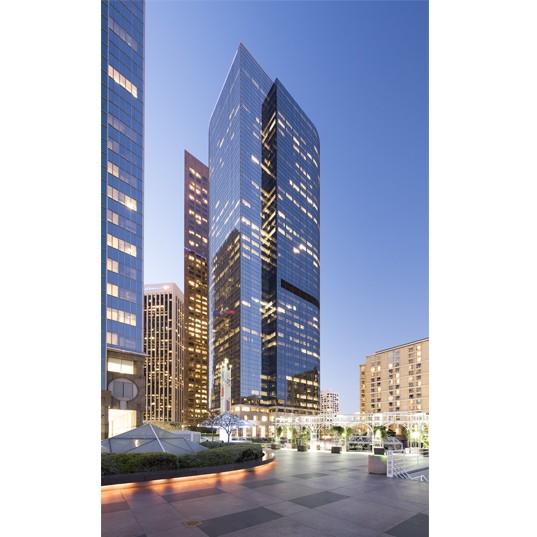 One California Plaza is located in the heart of Los Angeles' Bunker Hill District within the prestigious, mixed-use California Plaza complex. With its unique, vertical profile of curved reflective glass crowned by a neon halo, the 42-story tower strikes a memorable silhouette against the Los Angeles skyline. The tower features executive-level conveniences, including a stunning 1.5 acre water court with multilevel, open-air seating. Surrounded by world-class amenities, One California Plaza is within walking distance of the Walt Disney Concert Hall, Broad Museum, The Music Center, the Museum of Contemporary Art (MOCA) and the Colburn School—one of the country's premier music training facilities—and it is the closest Class-A office building to City Hall and county, state and federal courthouses. The property is also conveniently located near the freeway, as well as multiple transportation options, including the Red Line Metro Station.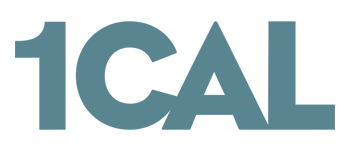 Nelson Rising
Chairman and CEO
Rising Realty Partners
Nelson Rising is a veteran of over 40 years in the real estate industry and the Chairman and CEO of Rising Realty Partners, LP, a real estate investment and operating company. He has led two large publicly traded real estate companies, chaired the Federal Reserve Bank of San Francisco and built some of the most iconic buildings and new communities in California and the West. Mr. Rising has also served as a top political strategist to some of the most powerful elected officials in the United States and has the distinction of having a street named after him in San Francisco, CA: Nelson Rising Lane. Prior to forming Rising Realty Partners, Mr. Rising was President & CEO of MPG Office Trust, Inc., the owner of over half of the institution-quality office space in downtown Los Angeles. From 1994-2005, Mr. Rising served as Chief Executive Officer of Catellus Development Corporation. During his tenure, he oversaw the company's successful evolution from a railroad land company to a diversified development company and a real estate investment trust. Most notable of the many Catellus developments is Mission Bay in San Francisco, the largest mixed-use development in the history of the city. Catellus merged with ProLogis in September 2005 in a $5.5 billion transaction. From 1983-1994 Mr. Rising was a senior partner of Maguire Thomas Partners. During this time he was the partner-in-charge of the Library Square development in downtown Los Angeles, which included the 73-story, 1.3 million square foot US Bank Tower (tallest office building West of the Mississippi) and the 54-story, 1.4 million square foot Gas Company Tower. He was also partner-in-charge of Playa Vista, located between Los Angeles International Airport (LAX) and Marina del Rey. Playa Vista is one of the largest and most complicated multiuse developments in the history of Los Angeles and it includes the re-use of what was the heart of the Howard Hughes aircraft empire, including the famed "Spruce Goose" Hangar. A former Chairman of the Board of the Federal Reserve Bank of San Francisco, Mr. Rising is recognized as an authority in corporate and public finance. Mr. Rising is Chairman Emeritus of Washington, DC-based Real Estate Roundtable, which brings together leaders of the nation's top publicly-held and privately-owned real estate ownership, development, lending and management firms to jointly address key national policy issues relating to real estate and the overall economy. Mr. Rising has also served as Chairman of the Grand Avenue Committee, and real estate advisor to and negotiator for the Joint Powers Authority, which consists of the City of Los Angeles, the Los Angeles Community Redevelopment Agency, and the County of Los Angeles. The Joint Powers Authority oversaw the Grand Avenue Project, a 3.6 million square foot, $3 billion development located on Bunker Hill in downtown Los Angeles. Mr. Rising currently serves on the Board of Directors and Executive Committee of The Irvine Company, which controls over 98 million square feet of commercial, office, residential and resort properties in coastal California. He also serves on the board of Foley Timber & Land Company. Mr. Rising is also a member of the Board of Trustees and Executive Committees of the California Institute of Technology and the W.M. Keck Foundation. Mr. Rising is well respected for his role in advising elected officials at all levels of government and is credited with managing the successful Mayoral campaigns of the late and legendary Los Angeles Mayor Tom Bradley, who served for twenty years as Mayor. He has chaired campaigns for California Governor and U.S. Senate as well. Mr. Rising received a B.A. with honors in Economics from UCLA and a Juris Doctor from UCLA School of Law, where he served as Managing Editor of the UCLA Law Review. He practiced law at O'Melveny & Myers prior to entering the real estate industry.
Richard Ziman
Co-Founder and Chairman
Rexford Industrial
Mr. Ziman serves as Rexford Industrial's Chairman and on our Board of Directors since July 2013. Mr. Ziman has served as the Co-Founder, Chairman and Director of our predecessor business since its inception in December 2001. Mr. Ziman's industrial real estate experience comprises over forty years of industrial real estate investment experience overseeing his personal, family and foundation-related investments in Southern California as well as having co-founded and served as Chairman of the management companies that we will acquire as part of the formation transactions. Mr. Ziman's overall commercial real estate experience also includes his role as the founding Chairman and CEO of Arden Realty, Inc., a real estate investment firm focused on the commercial office real estate markets in infill Southern California. Mr. Ziman served as Arden's Chairman of the Board and CEO from its inception in 1990 until its sale in mid-2006 to General Electric Co. in a $4.8 billion transaction involving Arden's portfolio of twenty million square feet in more than 200 office buildings. Arden was publicly traded on the NYSE under the symbol "ARI." In 2006, Mr. Ziman also co-founded AVP Advisors, LLC and AVP Capital, LLC, the exclusive advisor to American Value Partners, a real estate fund of funds deploying capital on behalf of pension funds throughout the United States. In 1979, Mr. Ziman formed Pacific Financial Group, a diversified real estate investment and development firm, of which he was Managing General Partner. Mr. Ziman also serves on the boards of directors of The Rosalinde and Arthur Gilbert Foundation and The Gilbert Collection Trust. In 2001, Mr. Ziman established and endowed the Richard S. Ziman Center for Real Estate at the Anderson Graduate School of Management at the University of California at Los Angeles. Mr. Ziman has held many significant leadership positions in the cultural, educational and social services life of Southern California. Mr. Ziman received his Bachelor's Degree and his Juris Doctor Degree from the University of Southern California and practiced law as a partner of the law firm Loeb & Loeb from 1971 to 1980, specializing in transactional and financial aspects of real estate.
Bob Hart
CEO
TruAmerica
Real estate investment industry veteran Robert E. Hart is the founder, chief executive, and president of TruAmerica Multifamily, which has rapidly become one the nation's largest, most-active and premier investors in apartment communities, with a growing portfolio exceeding 30,000 units. Hart chairs TruAmerica Multifamily's Investment Committee to skillfully select value-add assets for acquisition, repositioning, and eventual disposition to deliver outstanding risk-adjusted returns for the company and its institutional partners. His three decades of real estate experience includes key executive positions at various national and global real estate investment platforms, where he has overseen the successful acquisition and disposition of more than $10 billion in property assets. Prior to founding TruAmerica Multifamily, Hart earned industry accolades as the transformational chief executive from 2000 to 2013 of Kennedy Wilson Multifamily Management Group, a part of the NYSE-listed Kennedy Wilson global real-estate concern. Hart envisioned and launched Kennedy Wilson's value-add apartment portfolio strategy that profitably acquired and disposed of more than 20,000 units in 13 years, with a total transaction value of more than $4.5 billion. Hart also was a member of the Kennedy Wilson senior management team serving as its executive officer from 2010 through 2012. Kennedy Wilson went public in 2009 with a market cap of $400 million, and in 2016 reached a valuation of $2.39 billion, a major component of which is its holdings of multifamily residences. Prior to his tenure at Kennedy Wilson, Hart was senior vice president of portfolio management for global real estate investment management firm Heitman Capital Management. At Heitman, he engineered the turn-around and disposition of a $500 million property portfolio on behalf of pension funds, endowments and domestic and foreign lenders. Previously, he served as Director of Real Estate Marketing for Executive Life Insurance Company, where he was responsible for the orderly liquidation of more than $1 billion in real estate assets and securities. Hart is a sought-after interview by leading publications, and has been featured in The Wall Street Journal, Bloomberg, The Los Angeles Times and innumerable industry and trade media outlets for his insights into the real estate markets. Hart holds a Bachelor of Science degree in civil engineering from Worcester Polytechnic Institute in Worcester, Massachusetts and continues to serve his alma mater as a member of the Board of Trustees. He earned a Master of Business Administration degree from the Anderson School of Management at the University of California, Los Angeles. Bob plays an active role in a variety of industry organizations as board member of the National Association of Home Builders Multifamily Division, National Multifamily Housing Council, UCLA Ziman Center for Real Estate and the Real Estate Investment Advisory Council. He is a member of the Urban Land Institute, and Association of Foreign Investors in Real Estate. He also is an active voice in his community, committing his time and resources to improve the lives of those less fortunate. For nearly 15 years, half as Chairman, Bob has been a member of the board of directors of Chrysalis, a non-profit dedicated to creating a pathway for homeless and low-income individuals to find and retain employment in Los Angeles. He also is a board member of the Discovery Science Foundation, a non-profit organization impacting the lives of children through hands-on science education.
Doug Holte
President
Irvine Company Office Properties
Doug Holte is President of Irvine Company Office Properties. In his position, Mr. Holte is responsible for the overall performance of the Irvine Company's portfolio of office properties in Orange County, San Diego, West Los Angeles, Bay Area, Chicago and New York. These responsibilities include supervision of leasing, operations, marketing, design, development and acquisition of office properties. Mr. Holte joined the Irvine Company in 2009 after a 22-year career as a principal in development, investment and asset management with the international real estate firm Hines. During his Hines career, Mr. Holte has been responsible for more than 15 million square feet of office development, property acquisition and third-party client service assignments throughout the West Coast and Southeast regional markets. Mr. Holte is on the Advisory Council for the USC Lusk Center for Real Estate, and a Board Chair for the Orange County Community Foundation. He is a graduate of University of Southern California and received his Masters of Business Administration from Harvard University.
Vicky Schiff
Managing Partner
Mosaic Real Estate Investors
Mosaic Real Estate Investors managing partner Vicky Schiff (pictured above with her son) had every intention of becoming a doctor while in college, but an internship with a commercial real estate brokerage firm right after graduation changed her mind. It also helped that her father was a hotel and industrial developer in Las Vegas. One of the things she finds most rewarding about her job is "coming up with an idea by paying attention to industry movements and creating a business around it, then bringing people together to execute the business plan." The challenges she finds in the industry are that big firms are continuing to get bigger and "dominate certain parts of the market." Technology also is changing aspects of leasing space, finding debt and raising capital and is helping operating companies run more efficiently, according to Vicky. She suggests women in the industry find mentors, take calculated risks and write handwritten thank you notes to make themselves stand out. When she's not in the office, she enjoys spending time with her family, skiing and ocean swimming and bringing people together.
Kevin Traenkle
CIO
Colony Northstar
Mr. Traenkle is the Executive Vice President and Chief Investment Officer of Colony NorthStar, Inc., having previously held the position of Executive Director and Chief Investment Officer for Colony Capital, Inc., the predecessor to Colony NorthStar. Mr. Traenkle is involved in many facets of Colony NorthStar, including business strategy, product development, global client relations, oversight of individual investment and divestment decisions, as well as portfolio construction and risk management. Prior to rejoining the Colony Capital business in 2002, Mr. Traenkle worked for a private equity investment firm, where, among other responsibilities, he focused on the firm's real estate-related investment and management activities. Prior to originally joining Colony Capital in 1993, Mr. Traenkle worked in the municipal finance department for the investment bank First Albany Corporation in Albany, New York. Mr. Traenkle received a Bachelor of Science in Mechanical Engineering in 1992 from Rensselaer Polytechnic Institute in Troy, New York.
Nicholas Colonna
President - Commercial Investments & Fund Management
Kennedy Wilson
Mr. Colonna is President of Commercial Investments and Fund Management. He serves on Kennedy Wilson's Investment Committee as well as the KWIA Investment Committee. Mr. Colonna has over 28 years of real estate and capital markets experience. Prior to joining Kennedy Wilson, he was co-founder of PCCP, a real estate investment management firm with activity in both the debt and equity space. Mr. Colonna co-managed all the firm's investment activities from 1998 to 2014. Before starting PCCP, he was a Senior Vice President at Wells Fargo where he held several senior positions in the lending and workout areas of the bank. His last position at Wells Fargo was as co-head of Real Estate Merchant Banking where the bank originated and serviced a $4 billion high-yield and transitional real estate loan portfolio. Mr. Colonna graduated from USC with a Bachelor of Science Degree in Business Administration and Real Estate Finance.
Mark Sanders
Co-Founder & Principal
Fifteen Group
MARK SANDERS is co-founder and Principal of Fifteen Group. While Mark and his brother Ian are the entrepreneurial spirit behind Fifteen Group which they founded in 1992, Mark's primary role is evaluating potential new opportunities and overseeing the transaction side of the business. Mark's responsibilities also include raising capital from investors and lenders and overseeing Fifteen Group's West Coast operations. Under Mark's leadership, Fifteen Group has completed more than 75 unique real estate transactions with an investment performance that is extraordinary by any measure. After assembling a portfolio of nearly 20,000 apartment units nationwide, Fifteen Group monetized the majority of its portfolio between 2005 and 2007. During the subsequent downturn Fifteen Group strategically deployed its capital in South Florida and Southern California across multiple property types and continues to be an early mover in emerging neighborhoods. Fifteen Group's transactions range from simple property acquisitions to acquisitions of distressed debt, complex land entitlements, land development and vertical development. Mark received a Bachelor of Science in Finance and Real Estate from the Wharton School of the University of Pennsylvania. He currently serves on the Board of Councilors of the USC Price School of Public Policy. He is active in a number of local and national philanthropies, and he leads the Fifteen Group Foundation with his brother Ian
Chris Rising
President
Rising Realty Partners
Christopher Rising manages the day-to-day business activities of Rising, while also serving on its Investment Committee. Drawing on his experience as Senior Vice President, Asset Transactions at MPG Office Trust, Inc. (NYSE: MPG), Christopher is skilled at managing acquisitions and creative development. At MPG, he worked directly with the CEO to improve finances through debt reduction and restructuring. In 2003, he founded his own company, The Rising Real Estate Group (RREG.) As the company grew, he seized the opportunity to partner with BPG and created Hamilton Capital Partners (HCP), an equity fund vehicle. RREG is also a principal in 626 Wilshire Blvd, a 156K square foot office building located in downtown Los Angeles. He began his professional career as an associate at Pillsbury Madison & Sutro. He worked at Cushman Realty Corporation (CRC) under brokerage legend John C. Cushman, III. Christopher then served as a Director at Cushman & Wakefield of California, Inc. (C&W), joining C&W after its merger with CRC in 2001. Christopher received his J.D. Law, Real Estate from Loyola Law School and his B.A. in History and Political Science from Duke University. Christopher currently serves as a member of the Board of Regents of Loyola High School and chairs the Investment Committee. He is also Treasurer and a member of the Board of River LA and he chairs the Finance and Fundraising Committee. He is a member of the San Gabriel Valley Chapter of the Young President's Organization. Christopher is also a member of the board of LA Phil and the Board of Overseers at Loyola Law School.
Robin Potts
Co-Head of Real Estate Investments
Canyon Partners Real Estate LLC
Robin Potts is the Co-Head of Real Estate Investments and Director of Acquisitions for Canyon Partners Real Estate LLC. Ms. Potts has been with Canyon for 11 years and is responsible for overseeing the origination and acquisitions of debt and equity investments across Canyon's real estate platforms and holds a seat on all real estate investment committees. During her tenure at Canyon, Ms. Potts has facilitated the acquisition, financing and development of over $5 billion of commercial real estate transactions across all asset classes including multifamily, condominiums, office, retail, hospitality, industrial, student housing and mixed-use. Ms. Potts previously worked in the Financial Institutions Group of Credit Suisse in Los Angeles and focused on equity, debt, and M&A transactions in the mortgage real estate investment trust sector. Ms. Potts is a graduate of Harvard University, and received a B.A. degree in Economics.
Brad Cox
Senior Managing Director
Trammel Crow Company
Brad Cox serves as Senior Managing Director for Trammell Crow Company where his primary focus is raising capital, setting investment strategy, creating deal flow, and overseeing the day-to-day activities for the Los Angeles Business Unit. Trammell Crow Company is a 69-year national development company, a wholly owned subsidiary of CBRE, with offices in 16 cities across the United States. The Los Angeles division portfolio currently includes $1.8B of in process development including 200 acres of industrial development in Santa Clarita, Irwindale and Compton; 400,000 SF Office Building for LA County Department of Mental Health Services; 50,000 SF Medical Office Building for MLK Hospital; and over 4,000 multifamily units in Downtown Los Angeles, Pasadena, Hollywood, North Hollywood and Bakersfield. Prior to joining Trammell Crow Company, Brad was Senior Managing Director of the Southern California region for Cushman & Wakefield that included six offices and 135 brokers. His career experience has included the development, marketing and leasing activities of real estate portfolios totaling in excess of 10M SF for institutional and entrepreneurial owners in Southern California. Prior to Cushman & Wakefield, past development and leasing experience includes the 1.2M SF Westwood Gateway project in West Los Angeles, the 600,000 SF 550 South Hope Street Office Building and the repositioning of the 1.2M SF 55 story 333 South Hope Street building in downtown Los Angeles on behalf of, Bren Investment Properties, The Koll Company and MetLife.
Clare DeBriere
Founder
C+C Ventures
Follow Clare on Instagram Clare De Briere is a native Angeleno and has spent her career creating special places for the citizens and visitors of Los Angeles. Clare joined The Ratkovich Company as a summer intern in 1991 after graduating from UCLA and worked her way through property management, leasing, construction, financing and development management while earning her graduate degree at USC's prestigious Lusk Center for Real Estate. In her career with the company she has overseen the acquisition, entitlement, planning, development and/or disposition of millions of square feet from The Wiltern Theatre, 5900 Wilshire, 800 Wilshire, The Alhambra, The Hercules Campus in Playa Vista and, most recently, The Bloc in downtown Los Angeles. Clare retired from the Company after 26 years, the last decade of which she spent as its Chief Operating Office and Executive Vice President. She remains affiliated with the Company through its Advisory Board. Clare and her husband, Chef Christopher Barnett, have started a new company, C+C Ventures, a Los Angeles based experience company to develop places that inspire creativity, curiosity and delight whether through a wonderful neighborhood restaurant or a fantastic renovated work or living space. Clare is an active member of the Urban Land Institute serving on the National Advisory Committee for Building Healthy Places and Building Healthy Corridors, and on the Los Angeles District Council'€™s Executive Committee and Advisory Board. She has served on a ULI Advisory Panel in the City of Denver and on a local Technical Assistance Panel for the Huntington Hospital and Cal Poly Pomona. She has been named on the Los Angeles Business Journal's Women Making a Difference list and has been on the Real Estate - Southern California's Women of Influence list every year since 2003. Clare is also on the Advisory Board of the UCLA History Department; and served on the Executive Committee of the Board of the Los Angeles Conservancy.
Percy Vaz
CEO
AMCAL
Mr. Vaz founded AMCAL Multi-Housing, Inc. in 1978 and has led the company's dramatic growth, developing more than $1.5 billion of student, faculty, affordable, for-sale, and high-quality, market-rate housing representing 90 developments—mostly in California, including more than 70 public private partnership (P3) deals, with $1 billion of development projects in the pipeline over the next three years. A highly regarded leader in the real estate development field, Mr. Vaz has spearheaded the building of 7,000 affordable apartments, and the raising of more than $900 million in tax credit financings. AMCAL housing has changed thousands of lives by providing quality apartments and single-family homes. AMCAL partners with local non-profit organizations to empower residents at its affordable housing communities through education and supportive services. Seeing the massive need for affordable housing in fast-growing Texas, Mr. Vaz expanded AMCAL's operations into that market in 2012. Under Mr. Vaz's leadership, AMCAL also entered the competitive student housing field in 2012 to serve California universities that face a housing crisis, and he quickly become a recognized expert and AMCAL a preferred builder. AMCAL was just listed as one of the top-10 most active developers of student housing in the nation, as well as the top most active developer of student housing in California by Student Housing Business Magazine's April/May 2017 issue. Mr. Vaz is a frequent speaker on affordable and student housing, and urban redevelopment at major forums including the Urban Land Institute, Pacific Coast Builders Conference, the National Housing Conference, the Building Industry Association, the University of Southern California, Bisnow and numerous affordable housing groups.
Bert Dezzutti
EVP of the Western Region
Brookfield Property Partners
Bert Dezzutti holds the position of Executive Vice President, Western Region for Brookfield Office Properties in the U.S. Brookfield Office Properties is a commercial real estate corporation that owns, manages, and develops premier assets in the world's most dynamic markets domestically and internationally. Dezzutti's primary responsibilities include the strategic acquisition, development and management of Brookfield's Western Region Portfolio, which currently comprises more than 10 million square feet of premier Class-A assets. Brookfield Office Properties' signature assets in the Western Region are strategically located in the heart of downtown Los Angeles, San Francisco and Seattle – gateway cities to the Pacific Rim. Dezzutti is responsible for the region's overall financial performance including leasing, operations, management, legal, construction and development. Dezzutti has more than twenty-nine years of commercial real estate experience, including a comprehensive background working with market-leading firms such as Equity Office Properties, Cushman and Wakefield, Koll Development and CB Commercial. Dezzutti is a graduate of the University of Southern California, and serves on the Boards of the Central City Association, USC Lusk Center for Real Estate, BOMA of Greater Los Angeles and Orange Counties. He is actively involved in the Urban Land Institute, International Council of Shopping Centers, and the Los Angeles Commercial Real Estate Association.
David Fishbein
Principal
The Runyon Group
Daryl Carter
Founder, Chairman & CEO
Avanath Capital Management
Daryl J. Carter is the Founder, Chairman and CEO of Avanath Capital Management, LLC, a Southern California based investment firm focused on workforce and affordable multifamily properties. Mr. Carter directs the strategy, investments, and operations of the firm. Since its formation in 2008, the Company has acquired $1 billion of multifamily properties. Mr. Carter is also a Managing Partner of McKinley-Avanath, a property management company focused on the affordable apartment sector, an entity owned jointly by Avanath and McKinley, Inc. Mr. Carter has 36 years of experience in the commercial real estate industry. Previously, he was an Executive Managing Director of Centerline Capital Group ("Centerline") and head of the Commercial Real Estate Group. Mr. Carter became part of the Centerline team when his company, Capri Capital Finance ("CCF"), was acquired by Centerline in 2005. Mr. Carter co- founded and served as Co-Chairman of both CCF and Capri Capital Advisors ("CCA"). He was instrumental in building Capri to a diversified real estate investment firm with $8 billion in real estate equity and debt investments under management. Prior to Capri, Mr. Carter was Regional Vice President at Westinghouse Credit Corporation in Irvine and a Second Vice President at Continental Bank in Chicago. Mr. Carter holds dual Masters Degrees in Architecture and Management, both received from the Massachusetts Institute of Technology. He received a Bachelor of Science degree in Architecture from the University of Michigan. Mr. Carter is a Past Chairman of the National Multifamily Housing Council. Mr. Carter serves on the Visiting Committee of the M.I.T. Sloan School of Management. Mr. Carter also serves as an independent director of two public companies, Whitestone REIT (NYSE:WSR), a retail/office REIT, and Silver Bay Realty Trust Corporation (NYSE:SBY), a single-family rental REIT.
Scott McPherson
Executive Managing Director
Merlone Geier Partners
Scott McPherson has been with Merlone Geier and its predecessor entity since 1995. His primary responsibility has been serving as a senior project partner with a particular focus on project development, entitlement processing and major tenant leasing, including oversight of the firm's urban redevelopments. Mr. McPherson has led many of the firm's larger and more complicated property redevelopments including Santa Fe Springs Mall from 1998 to 2001, Oxnard Esplanade from 2000 to 2001, and Mira Mesa Mall from 2000 to 2002. More recently, from 2007 to the present, he has overseen the entitlement processing and predevelopment activities for Delta Shores in Sacramento and for Metro Center in San Diego. In 2010, Mr. McPherson assumed the additional role of overseeing leasing, the project management function and coordinating its personnel to ensure the execution of the Company's strategy for each asset. In 2015 Mr. McPherson assumed full oversight responsibility for the firms North Hollywood and Laguna HIll's redevelopments. Prior to joining the firm, Mr. McPherson was a Development Associate at Donahue Schriber and a Retail Leasing Specialist with C.W. Clark. Mr. McPherson is a graduate of UCLA with an undergraduate degree in history. He is an active participant in the International Council of Shopping Centers, where he earned the Senior Certified Leasing Specialist designation, a member of the Urban Land Institute and a licensed real estate broker. Mr. McPherson is also a past member of the Board of Directors and current President of the Monarch Ambassador Council of the Monarch School in San Diego, and a past member of the Board of Trustees of The Bishop's School in La Jolla, California. He is resident in the firm's San Diego office.
Kim Snyder
President - West Region
Prologis
Kim Snyder is President of Prologis' Southwest Region and is responsible for all regional activities including development, acquisitions and operations for Prologis. Key markets included in this region are Southern California, the Inland Empire, Las Vegas and Phoenix. A thirty-year veteran in the development business, he joined AMB (pre-merger) in 2005, bringing experience in real estate development and construction, acquisitions and dispositions, leasing, marketing and finance. As Managing Director and Senior Vice President during his tenure at AMB, Kim managed AMB's Airport Group, Mexico and Brazil operations. Prior to AMB, Kim served as President of Paragon Capital Corporation and CEO of Paragon Development, Inc. and was Managing Director for Insignia-ESG's Western region development operation. Prior to Insignia, he was a partner with Investment Building Group. Kim has a Bachelor of Science from Arizona State University, summa cum laude, and an MBA from the Harvard Business School. He is on the advisory board for the NAIOP-Inland Empire Chapter, and is a past President of the Chapter. Kim is also on the Technical Committee and Advisory Board of the Prologis Fibra (Mexico), a publicly traded real estate investment company based in Mexico City. He is currently serving on the Industry Advisory Board at the Drucker School at Claremont University, and is a Trustee on the Board of the Gooden School in Sierra Madre, California.
Robert Jernigan
Regional Managing Principal
Gensler
As Co-Managing Principal for the Southwest Region, Rob is responsible for Gensler offices in Los Angeles, San Diego, Newport Beach, Phoenix, Las Vegas and Denver; and he also serves on Gensler's Board of Directors and Management Committee. Known to peers and clients as an accomplished architect, practice leader and collaborator, Rob is committed to design innovation, technical quality and a belief that we are only as good as the people we mentor to succeed us. Rob's technical expertise spans more than 32 million square feet of built projects that have reshaped city landscapes worldwide. A strong proponent of community service, he has shepherded Gensler's gServe program, which encompasses the firm's community outreach activities and socially conscious design efforts. Rob is a Fellow of the American Institute of Architects, a member of the Urban Land Institute, and he serves on the Boards of the Design Build Institute of America's Southern California Chapter and the Los Angeles Business Council. In 2012, the AIA California Council awarded Rob its Presidential Citation for changing the face of architecture in Los Angeles.
Jeff Jennison
President and CEO
Watson Land Company
Jeffrey Jennison is the President and CEO of Watson Land Company, a developer, owner, and manager of industrial properties throughout Southern California and the East Coast. Jeff joined Watson Land Company in 2000, serving as the Vice President of Asset Management and Chief Operating Officer prior to his appointment to President in 2015. As President, Jeff is responsible for overseeing all aspects of the company's 20 million square foot portfolio. His many years in the commercial real estate industry have made him an expert in customer service, portfolio management, new construction, project transition, tenant retention programs, and leasing & marketing. Prior to working at Watson, Jeff was the Vice President and Regional Manager at Charles Dunn Company. Jeff earned his bachelor's degree in Finance with an emphasis in Real Estate from the University of Southern California and completed the Executive Education Program at the Stanford Graduate School of Business. He is a member of the National Association of Industrial and Office Properties (NAIOP), the National Association of Real Estate Investment Trusts, and the Building Owners and Management Association. He serves or has served in leadership roles at various charitable organizations, including Cystic Fibrosis Foundation, Santa Margarita Catholic High School, Holy Trinity Catholic Church, Big Brothers Big Sisters Orange County, and Serra Catholic School.
Dan Floriani
Partner & Co-Founder
Pacific Industrial
During his career, Mr. Floriani has been responsible for the acquisition, development, financing and disposition of over 10 million square feet of industrial real estate. Prior to co-founding Pacific Industrial, Mr. Floriani was a Partner and Executive Managing Director a privately held industrial real estate development and investment firm that completed more than $100 million in industrial transactions during his tenure. Prior, Mr. Floriani was a Vice President at DCT Industrial ("DCT"), the second largest publicly traded industrial REIT in the United States. At DCT, Mr. Floriani led all leasing, acquisition and development activities for the Southern California region and closed 14 transactions, increasing the 2.5 million square foot regional portfolio to 4 million square feet while simultaneously decreasing vacancy from 17% to 1% in 18 months. Prior to DCT, Mr. Floriani was a Partner at Phelan Development, a privately held development company that purchased, entitled, and constructed industrial properties throughout Southern California. Mr. Floriani joined Phelan Development by way of Panattoni Development where he worked on several million square feet of new ground-up development in Southern California valued at over $250 million. Mr. Floriani commenced his career at Spieker Properties which later merged with Equity Office Properties ("EOP"). During this time, Mr. Floriani helped negotiate a high volume of transactions culminating in the disposition of a $60 million dollar business park. Additionally, Mr. Floriani led a team that managed all construction activity for a 10 million square foot Class A office and retail portfolio and coordinated over $100 million dollars of construction projects. Mr. Floriani is a graduate of University of Southern California (B.S., Urban Planning and Development emphasis on Real Estate Development and Minor in Business Administration.) He currently lives in Newport Beach with his wife and three young children.
Tyson Strutzenberg
COO
Rising Realty Partners
Tyson Strutzenberg leads Rising Realty Partners asset management and development activities, including leasing, construction management, and interfacing with investors. Tyson previously worked for Kennedy Wilson where he acted as an asset manager for a portfolio of office assets totaling more than two million square feet throughout California. While at Kennedy Wilson, he also resolved a $125 million portfolio of non-performing loans. Prior to Kennedy Wilson, he worked on the acquisitions team at RREEF in San Francisco. Tyson received his MBA from the Anderson School of Management at UCLA, a Bachelor of Science degree in Aeronautical Engineering from Purdue University and a Master of Science degree in Aeronautics from Stanford University. Tyson is a member of the Urban Land Institute and is a board member of the UCLA Ziman Center Real Estate Alumni Group.
Duane Carlson
President of Construction
Carmel Partners
Duane Carlson – President of Construction BIO: Since joining Carmel Partners in 2014, Duane Carlson has managed construction activities nationally for all new ground-up development projects. He provides long-range planning, strategic direction and supervision for the Construction Management team. In his 18 years of experience in the industry, Mr. Carlson has also worked with AvalonBay where he managed the company's construction operations in the Pacific Northwest and the San Francisco Bay Area. Mr. Carlson has also managed a wide range of commercial projects in both Chicago and San Francisco for Orix Real Estate & Capital, Heitman Properties and Trammel Crow Commercial. His expertise is evidenced by his management of several award-winning properties, most notably the 2014 Multi-housing News Silver Award for Most Tech-savvy Community and the 2014 Pillars of the Industry Best High Rise Award for his work on 55 Ninth Street in San Francisco. Mr. Carlson earned a Bachelor of Science degree in Building Construction from Michigan State University.
Jon Sully
Partner
StoreMatch
Jon Sully is a partner and co-founder of StoreMatch, the online platform revolutionizing the retail leasing industry. Jon's career in retail, franchising, and property spans over 25 years. Jon began his career in the commercial leasing industry working on the landlord side and subsequently became a master franchise co-owner of Australia's largest and most successful retail food chains, Michel's Patisserie, amassing 350 stores at the point of sale. Thereafter, Jon co-founded BDC Australia, a real estate brokerage company that assists retailers in developing and executing national growth strategies as well as exiting under-performing stores. Jon led the team in acquiring retail companies with the capacity to be turned around. Having experienced firsthand the inefficiencies of the retail real estate industry, Jon co-founded StoreMatch, the modern solution connecting retailers with landlords instantaneously and confidentially.
David Hart
President & CEO
Steinberg Architects
David Hart has over 25 years of experience in planning, design, and construction on a wide variety of projects both domestically and abroad. His leadership has played a strong role in the firm's evolution and expansion, building its overall strength in key verticals such as higher education, civic, and urban mixed-use development. David is recognized as an industry expert in design and place-making and has been widely recognized through awards, speaking engagements, and juror appointments locally, nationally, and internationally. David Hart is a member of the American Institute of Architects (AIA), serves on the board of directors for the Los Angeles Business Council (LABC) and Urban Revitalization Council for the Urban Land Institute (ULI), and He holds a Bachelor of Architecture from Texas Tech University.
Art Kozinski
Senior Vice President
Hathaway Dinwiddie Construction Co.
Mr. Kozinski joined Hathaway Dinwiddie in 1984 and has over 33 years of valuable experience in the construction industry. He has a proven track record in his ability to successfully manage and deliver major Developer-driven projects through preconstruction, construction services, budgeting, estimating and value engineering. Mr. Kozinski provides oversight for the project, keeps the project on-track for both schedule and budget, and ensures that the team has adequate support and resources to meet all project requirements. He establishes the strategic direction of the team and is committed throughout the life of the project by steering the team to ultimately deliver high quality, well-coordinated, and meaningful deliverables for the project. Mr. Kozinski's early involvement enables him to effectively manage the preconstruction process in coordination with the design development process, thereby assuring quality, budget, schedule, and certainty for optimum project delivery, within the Client's expectations. He is currently involved with Los Angeles Business Council, Los Angeles Headquarters, Design-Build Institute of America, Council of Tall Buildings and Urban Habitat. He received his B.S. in Construction Management from Purdue University.
Ray Haj
VP
Swinerton Builders
Swinerton Vice President and Division Manager Ray Haj is responsible for the overall management of all operations of projects totaling over $2.5 billion within the Los Angeles and Orange County Region for Swinerton Builders, and is responsible for the management of over 300 Swinerton employees within this region. Ray provides management and oversight for all estimates and schedules, facilitates the job turn-over process, supervises subcontract bidding and negotiations, leads project planning, ensures that scheduling procedures are followed, and cost control is set up. He also leads and supervises project staffing and setup, ensuring that projects are properly staffed and that they have all the tools and resources needed. Additionally, Ray oversees the recruitment, training, and supervision of all construction personnel in the Orange County and Los Angeles region, and provides oversight on all construction activity for Swinerton in this region. Ray has over 20 years of experience in the construction industry, with a Master's Degree in Engineering Management from Brigham Young University, a Master's Degree in Project Management from the University Centre of Business Administration in Vinceza, Italy, and a Bachelor's of Science in Civil and Environmental Engineering from Brigham Young University.
Abdul EL Baba
Vice President
Gray Construction
Abdul EL Baba joined Gray's West regional office in 2011 and has more than 15 years of experience in the construction industry. As Vice President, he works with Project Executives, Project Managers and Design and Construction teams to market, develop, implement and manage Industrial projects. Since joining Gray, Abdul's ability to develop and maintain customer relationships has led to growing Gray's customer base. He acts as a liaison between the company, subcontractors, and customers by preparing, implementing, and monitoring the annual operating plans, proposals, and sales. His contributions have been instrumental in the sale and execution of many core projects over the years. He has a master's degree in Engineering Management from California State Polytechnic University, Pomona.
Keith Labus
Architect and Principal
KTGY Architecture + Planning
As an Architect and Principal at KTGY, Keith Labus offers his clients over 20 years of award-winning planning and design experience in the areas of high density residential and mixed-use developments throughout California. With a focus on creative, cost effective solutions, Mr. Labus has personally directed the design of many of the affordable housing communities delivered over KTGY's 26-year history resulting in over 100 affordable housing communities and over 10,000 affordable units. His diverse experience with family, senior and special needs projects and the requirements associated with their financing has helped make KTGY an industry leader in the design of affordable housing.
Dora Gallo
CEO
A Community of Friends
Ms. Gallo joined ACOF in February 2003. As CEO, Ms. Gallo is responsible for leading ACOF's efforts in project development, asset management, residential services, advocacy and fundraising. Prior to joining ACOF, she served as Chief of Staff for Los Angeles City Councilman Mark Ridley-Thomas (now a County Supervisor). With 12 years in the public sector, Ms. Gallo comes to ACOF with experience in housing policy, planning and entitlements, environmental quality, public art, advocacy, government affairs, and constituent development. Ms. Gallo holds a Master's degree in City Planning from the Massachusetts Institute of Technology and a B.S. in Public Administration from the University of Southern California.
Arnold Craig Levin
Workplace Strategist
SmithGroupJJR
Arnold brings over 45 years of experience in workplace strategy, design and research resulting in client business focused solutions. A strong believer that design strategy can result in design solutions that enable a client's business suc- cess, he has developed frameworks and methodologies that connect workplace design solutions to each client's intrinsic organizational design. "These frame- works enable us to work with our clients in developing appropriate change management programs to realize the full potential of our design strategies and workplace design solutions," Arnold observes. "The workplace has the poten- tial to serve as a true catalyst for organizational performance when developed through the right lens," he adds. With an undergraduate degree in design and two graduate degrees in business, Arnold has worked with clients in the U.S., Europe and Asia. Despite these degrees, he has learned more about workplace issues from his two daughters. His youngest on technology interfaces and his oldest on the relationships between learning styles and work styles.
Moderator
Brent Gaisford
COO & Director
Treehouse Co-living & Abundant Housing LA
Brent Gaisford is the Co-Founder of Upwell Real Estate Group. Previously, he spent four years at Bain & Company as a consultant, where he focused on analytically-intensive projects in the technology industry. Brent also led the pre-MBA pro bono consulting practice, securing and leading projects for non-profits involved in education and criminal justice reform. Brent has a long-standing passion for local government and economic development, and served as the Westwood Neighborhood Council Treasurer from 2010-2012. He received his Economics degree from UCLA, and hails from Denver, Colorado.
Moderator
William Fain
Partner
Johnson Fain
William Fain is an architect and urban designer with an international reputation and a long list of professional honors. He is a native Californian who took degrees from UC Berkeley (Bachelor of Architecture) and the Harvard Graduate School of Design (Master of Architecture in Urban Design), also spending a term at Manchester University in England. Mr. Fain worked with Jacquelin T. Robertson as an urban designer in the Office of Midtown Planning & Development of New York City during the Lindsay administration. Continuing his work in the public sector, he served as senior architect and urban designer for the Boston Redevelopment Authority while at Harvard and senior architect and urban designer for New Community Development Corporation in Washington, D.C. In 1980 he joined Pereira Associates as Director of Urban Design and transitioned the firm to its current status since its inception in 1987. During his career, he has won two separate Fellowships from the National Endowment of the Arts and Humanities and was the recipient of a Rome Prize Fellowship at the American Academy in Rome, Italy. He has taught at Harvard University and the Southern California Institute of Architecture. Mr. Fain has practiced architecture and urban planning for over 35 years. He is the managing partner and directs master planning and urban design for Johnson Fain, a firm of 50 architects, planners and interior designers, headquartered in downtown Los Angeles. With extensive experience in urban design, community planning, downtown redevelopment and transit-oriented development, his career has focused on advancing the practice of urban design as a bridge between the public good and private benefit. His projects have won several national AIA and Progressive Architecture awards including Mission Bay in San Francisco, Beijing's new Central Business District, the Greenways Plan for Los Angeles and the American Indian Cultural Center in Oklahoma.
Moderator
Alain R'bibo
Partner
Allen Matkins
Alain M. R'bibo is a partner in our Century City office where his practice focuses on commercial real estate transactions. Alain's practice covers a wide variety of real estate matters, with an emphasis on advising clients in the acquisition, disposition, leasing and day-to-day management and operation of commercial real estate across the country, including office, retail, industrial and multifamily properties. Alain has represented a diverse group of clients, ranging from private individuals and closely-held entities, to REITs, pension funds and institutional owners and investors.
Moderator
Albert Stemp
Partner
Hogan Lovells
Whether structuring a complex joint venture and preferred equity investment in a large portfolio, advising on a mixed-use redevelopment project, or negotiating a more straightforward acquisition and related financing, Al Stemp listens to his clients, understands their business objectives, provides valuable market insights and context, and helps them work efficiently to achieve their desired results while mitigating unnecessary risk. Al is a trusted counsel to a diverse group of clients in connection with a broad range of real estate transactions. He advises private equity funds, REITs, institutional capital sources, retail operators, developers, and hospitality companies, among others, regarding investments across all real estate asset classes. Al is comfortable and adept at representing lenders and borrowers in all types of real estate finance transactions (including mortgage, mezzanine, and construction loans in the balance sheet, syndicated, or securitization markets). Clients, whether as sponsor or capital partner, trust Al's common sense, depth of experience, and creativity in negotiating and documenting partnership and joint venture agreements for all manner of investments in commercial real estate assets and debt instruments.
Moderator
Kurt Strasmann
Senior Managing Director
CBRE
Mr. Strasmann is the Senior Managing Director of CBRE's Orange County Operations as well as the functional Southern California Industrial & Logistics Market Leader. Mr. Strasmann's Orange County responsibilities include leading a team of over 360 professionals in the Orange County Region with direct oversight of all lines of business and services CBRE provides to the marketplace. As the Functional Industrial Leader, Mr. Strasmann has the additional responsibility of managing approximately 130 selling industrial professionals throughout 12 Southern California offices. Mr. Strasmann also serves as the management oversight for CBRE's National Port Logistics and E-Commerce specialty practice groups. Prior to CBRE, Mr. Strasmann served as the Managing Director of Brokerage Operations for Voit's Orange County, Los Angeles County and Inland Empire Operations. Mr. Strasmann's region accounted for approximately 75% of Voit's revenue and profit. Mr. Strasmann was directly responsible for opening up offices in Los Angeles County and the Inland Empire for Voit. Mr. Strasmann eventually resigned at Voit to accept a position at CBRE. Prior to Voit Real Estate Services, Mr. Strasmann worked at Grubb & Ellis Company for 24 years. Mr. Strasmann held many positions at Grubb & Ellis working his way up from an Industrial Broker to eventually serving as the Executive Vice President and Regional Managing Director (Orange County, San Gabriel Valley and the Inland Empire operations). Mr. Strasmann's region was recognized as the largest and most profitable region nationwide for Grubb & Ellis. Additionally, Mr. Strasmann served on Grubb & Ellis' National Executive Committee. Mr. Strasmann eventually resigned from Grubb & Ellis to accept a position at Voit Real Estate Services.
Moderator
Zoltan Pali
Founder / Design Principal
SPF Architects
Zoltan E. Pali, FAIA is the founder and driving force behind the firm's award-winning design, and his signature is on every single project that bears the company name. A native of Los Angeles, California, Mr. Pali technically began his architectural career while a student at UCLA in 1978, and launched SPF:a in 1990 with partner Judit M. Fekete. The firm has received over 75 design awards. Early in his career, Mr. Pali was selected as one of Los Angeles' up and coming architects for the New Blood 101 Exhibit and the LA34. In addition, in 2005 he was selected by the New York Architectural League as an Emerging Voice. Mr. Pali and SPF:a's design work has earned the studio national and regional design awards over the years, including AIA honors for design excellence. Among his many designs, Pali's most decorated projects include Museum of Design Art + Architecture [MODAA] in the heart of Culver City's Arts District, Somis Hay Barn [National AIA Honor Award], the Hollywood Pantages Theatre Restoration, The Greek Theatre Master Plan and Renovations, Wildwood Upper School, the Brosmith Residence, the Beuth Residence [aka House on Blue Jay Way] and the 300 million dollar Getty Villa Museum Renovation and Expansion, for which Pali received the AIA Los Angeles Presidential Award for leading the Executive Architecture team. Mr. Pali also received many awards [California Preservation Award, LA Conservancy Preservation Award, and Engineering News Records National Best of the Best – Cultural Project] for the design of the Wallis Annenberg Center for the Performing Arts in Beverly Hills, a project that was completed in 2014, fusing historic preservation with new construction. And most recently, Mr. Pali received an AIA|LA Design Honor Award [one of only three given out] for the Morgan Phoa Library and Residence. This historic residence also received accolades for its preservation efforts from the LA Business Council and AIA Los Angeles Chapter. Another notable residential project, Double Stick, won awards recently for its innovative use in exterior materials and design. His design for the renovation of the famed historic May Company building on the Los Angeles County Museum of Art [aka LACMA West] was largely unbuilt but resulted in Mr. Pali being paired with Renzo Piano to re-imagine the site for the Academy Museum of Motion Pictures Arts and Sciences- AMPAS. The project is valued at just under 400 million dollars and is now under construction. His work on the project spanned 2 1⁄2 years and his design received the prestigious American Architecture Awards from the Chicago Athenaeum. Earlier in his career, Mr. Pali worked with Jerrold E. Lomax, FAIA, one of the original LA-12, case study maestro and protégé of Craig Ellwood. Pali's design collaborations with Lomax resulted in such published residences such as the Benjamin Residence, and award-winning design projects for Virgin Entertainment. Mr. Pali served as a visiting professor and lecturer at the University of Southern California, and has also served as a visiting critic at California State Polytechnic University at Pomona School of Architecture, and the UCLA School of Architecture. In 2005 he was inducted into the American Institute of Architects College of Fellows [its highest honor to a member] as one if its youngest inductees.
Moderator
Shahin Yazdi
Principal/Managing Director
George Smith Partners
Shahin Yazdi is a Principal/Managing Director of George Smith Partners. Mr. Yazdi has an extensive background in securing complex financing across all product types and asset classes. Mr. Yazdi joined George Smith Partners in 2007 and has closed over $1 billion in financing. In 2009, at the height of the recent economic down turn, he played an instrumental role in establishing George Smith Partners advisory services arm to assist borrowers and lenders with troubled loans and distressed assets.  Prior to GSP, Mr. Yazdi worked at a major commercial bank, which gave him first-hand experience understanding the intricacies of the banking system.  Currently, he is an active Real Estate Investor and is involved with the International Council of Shopping Centers (ICSC), the Pension Real Estate Association (PREA), the Commercial Real Estate Development Association (NAIOP), CoreNet Global, and the Beverly Hills Law Association. Mr. Yazdi is also committed to charitable and civic work, with strong involvement in the Jewish Big Brother organization and the Jewish Federation of Greater Los Angeles. Mr. Yazdi possesses a Bachelor of Arts Degree from the University of California, Santa Barbara. He enjoys traveling and spending time with his wife and son.
MORE SPEAKERS TO BE ANNOUNCED
Breakfast & Networking

Opening Remarks From Bisnow

SoCal's Retail Round Up

David Fishbein, Principal - Runyon Group
Scott McPherson, Executive Managing Director, Merlone Geier
Jon Sully, Partner - StoreMatch
Clare De Briere - Founder - C+C Ventures


SoCal's Industrial & Logistics Boom: What is on the horizon?

Dan Floriani, Founder & Principal - Pacific Industrial
Jeff Jennison, CEO - Watson Land Company
Abdul El Baba, VP of Industrial - Gray
Kim Snyder, President of the Southwest, Prologis
Moderator: Kurt Strassman, Managing Director - CBRE

SoCal's Construction and Development Update: Keeping Up With Rising Costs

Duane Carlson, President of Construction - Carmel Partners
Brad Cox - Senior Managing Director - Trammell Crow Co
Ray Haj - VP Operations - Swinerton
David Hart - President & CEO, Steinberg
Robin Potts - Co-Head - Canyon Partners Real Estate
Moderator: Zoltan Pali, Principal - SPF Architects

Lunch

SoCal's Evolving Office Market

Doug Holte, President of Office - Irvine Company
Bert Dezzutti, EVP West - Brookfield
Tyson Strutzenberg, COO - Rising Realty
Rob Jernigan, President Southwest - Gensler
Art Kozinski - SVP - Hathaway Dinwiddie
Arnold Craig Levin, Workplace Strategist - SmithGroupJJR
Moderator: Alain R'bibo - Allen Matkins

Executive Spotlight: Fireside Chat w/ LA Legends

Dick Ziman, Chairman - Rexford Industrial
Robert Hart, CEO TruAmerica
Moderator: Al Stemp, Partner - Hogan Lovells


Networking Break

Solving SoCal's Affordable Housing Crisis

Daryl Carter, CEO - Avanath Capital
Percy Vaz, CEO - AMCAL
Dora Gallo, CEO A Community of Friends
Keith Labus, Principal - KTGY
Moderator: Brent Gaisford, Director, Abundant Housing LA & COO, Treehouse Co-living


SoCals Investment Roundtable: Trades, Capital Markets, Values and 2018 Outlook

Nicholas Colonna, President of Investments - Kennedy Wilson
Mark Sanders, Co-Founder & Principal - Fifteen Group
Vicky Schiff, Managing Partner - Mosaic Real Estate Investors
Kevin Traenkle, CIO - Colony Northstar
Moderator: Shain Yazidi - Managing Director - George Smith Partners


Closing Spotlight Interview: The Future of Downtown LA

Nelson Rising, Chairman - Rising Realty Partners
Chris Rising, President - Rising Realty Partners
Moderator: Bill Fain - Johnson Fain


Cocktail Hour
SoCal CRE Leadership Conference
Bisnow is proud to present our SoCal CRE Leadership Conference, brought to you in partnership with Colony Northstar & Rising Realty Partners this November 16th at 1 California Plaza in Downtown LA! At this standout event, we are bringing the top players & thought leaders in the industry to discuss some of the most pressing & attention-grabbing issues in the region.
2017 was a big year for CRE in Southern California. LA was deemed the least affordable city in the United States. Construction costs continued to rise, e-commerce has been making waves in the red-hot Industrial market, & all across SoCal hundreds of development projects have delivered millions of feet of new property that are redefining the standard of the built environment.
SoCal CRE Leadership Conference will boast a line up of executives representing millions of sqft of space and billions of dollars of capital across Southern California. Don't miss this opportunity to gather with the brightest in the community & learn from thought leaders with their fingers on the pulse of the market.
Don't miss the last full-day Bisnow event of the year! Join us early for breakfast, stop by in the afternoon for lunch and stay for cocktails to conclude the jam-packed day! Share your comments, post your photos and ask questions using #BisnowSoCal on Twitter and Instagram, and follow us at @Bisnow on Twitter for more local news.
WHY SPONSOR
Bisnow events are known for facilitating deal-making with lots of networking opportunities. Whether you are an owner, developer, manager, broker, lender, supplier, or consultant, your company is a crucial part of the national healthcare market. Bisnow offers many opportunities for you to build good will and raise your company's profile in this ever-changing industry. You'll connect with existing and potential customers, partners, distributors, investors and vendors, and have the opportunity to showcase your products and services in front of a large and relevant audience.
OPPORTUNITIES
Title Sponsorship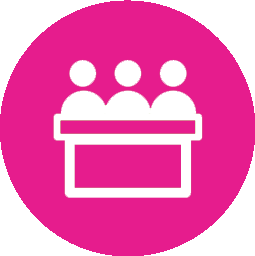 Whole Panel Sponsorship
Panelist Sponsorship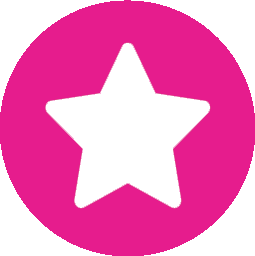 Branding Sponsorship
Commercial Sponsorship
BRANDING ADD-ONS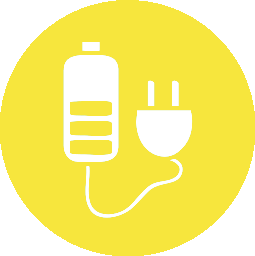 Charging Stations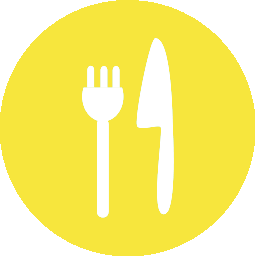 Sponsoring a Meal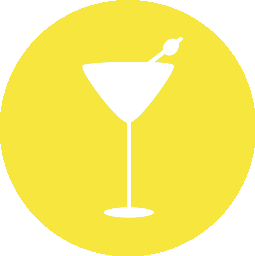 Event Cocktail Sponsorship
1Cal Plaza
300 S Grand Ave
Los Angeles, CA 90071

Floor: 18th floor

Parking Information: Onsite parking, $8.00 per car

Parking garage is off of South Olive St. If you're headed northbound on South Olive it's the second entrance on the left (it's marked "1 Cal Plaza"), do not park at the garage labeled "2 Cal Plaza".

If you're driving southbound on Olive, it will be the first parking garage entrance on the right - just after The Omni.

The Lobby entrance off the building if you plan on ubering is off of South Grand Ave.