Bruce MacLean
CFO - Infomart Data Centers
Scott Noteboom
CEO - LitBit
Michael Foust
Chairman, DataBank Ltd. & Vantage Data Centers - Digital Bridge Holdings, LLC
David Dunn
COO - H5 Data Centers
John Regan
VP, Digital Infrastructure - Landmark Dividend, LLC
Ken Parent
CEO - Element Critical
Corey Welp
Managing Partner - 1547 Critical Systems Realty
Matthew Mescall
VP, Technical Operations - CoreSite
Tom Panarisi
Regional VP, Sales - U.S. West - Internap Corporation (INAP)
Mark Thiele
Chief Strategy & Chief Information Officer - Apcera
Don Mitchell
Data Center Division Manager - Victaulic
Miles Loo, Jr.
Executive VP & Global Lead, Valuation & Advisory - Data Center Consulting Group - Newmark Knight Frank
Bruce Myatt
President - Critical Facilities Solutions, Inc.
Registration Opens | Breakfast and Networking

Welcome to DICE West 2017!

Morning Keynote Address: The Future of Artificial Intelligence in Mission Critical
• Scott Noteboom, CEO, LitBit

Forecasting for the Future: The Investment and Development Outlook
• Moderator: Miles Loo, Jr., Executive VP & Global Lead, Valuation & Advisory - Data Center Consulting Group, Newmark Knight Frank • Michael Foust, Chairman, DataBank Ltd. & Vantage Data Centers, Digital Bridge Holdings, LLC • Bruce MacLean, CFO, Infomart Data Centers • John Regan, VP, Digital Infrastructure, Landmark Dividend, LLC • Ken Parent, CEO, Element Critical • ​Corey Welp, Managing Partner & Co-Founder, fifteenfortyseven Critical Systems Realty​ (1547)​

The Future of Technology: Designing for AI, Big Data, IoT, Hyperscale Computing and Beyond
• Moderator: Bruce Myatt, Founder, Critical Facilities Roundtable • David Dunn, COO, H5 Data Centers • Matthew Mescall, VP, Technical Operations, CoreSite • Don Mitchell, Data Center Division Manager, Victaulic • Tom Panarisi, Regional Vice President, Internap Corporation (INAP) • Mark Thiele, Chief Strategy & Chief Information Officer, Apcera

DICE West Post-Event Networking and Roundtable Discussion with Scott Noteboom!
Event Topics
• Data Center Investment and Capital Markets
• Infrastructure in a Modern, Agile World
• Consolidation Pressure
• Shift to the Cloud
• The Gap Between What the User Wants and What They Settle For
• Mergers and Acquisitions
• Software Defined Networking
• Higher Level of Cyber Security
• Construction and Design/Engineering Trends
• Growing Popularity of Colocation
• Fiber Trends and How Connectivity Affects the Marketplace
• Cap Ex Vs. Op Ex
• The Future of IT
• Critical Standards
• Location Selection Tactics
• The Premium Placed on Greener Environments
• Value Proposition of Energy Savings
• Data Security
• Economic and Regulatory Policy
• Public/Private Collaboration
• Exploring The Internet of Things (IoT)
• Big Data
• Artificial Intelligence (AI)
• New/Upgraded Development Outlook
• Who's Building, Upgrading, and Expanding
• Hyperscale Data Center Model Prepares for Larger Capacity Data Centers

Data Center Frontier Special Report on Northern CA Data Center Market.
To learn more about the players, capacity and trends in Northern CA's data center market, download this complimentary report.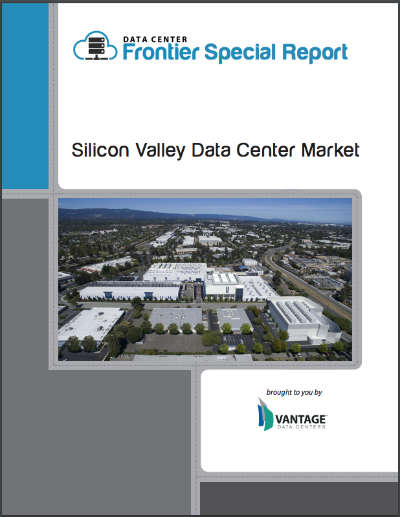 OPPORTUNITIES
Title Sponsorship
Whole Panel Sponsorship
Panelist Sponsorship
Branding Sponsorship
Commercial Sponsorship
BRANDING ADD-ONS
Charging Stations
Sponsoring a Meal
Event Cocktail Sponsorship
Venue
Il Fornaio at The Westin San Jose
302 S Market St.
San Jose, CA 95113

Ballroom: Grand Ballroom, Lobby Level


Ground Transportation
Parking Information: Valet: $15.03 for 2 hours
$20.04 for 2-5 hours
$25.05 for 5+ hours