David Buck
Executive Managing Director - USAA
David Buck serves as Executive Managing Director for USAA Real Estate Company. Having first joined the company in 1996, David has been a leader of the company's logistics development capital program since 2002, with primary responsibility for logistics development on a national level and most recently has expanded his role to include responsibility for development within Central Europe and the United Kingdom. David has been directly responsible for more than 45 million square feet and $2.75 billion in new bulk logistics development during this period.
Chris Caton
Global Head of Research - Prologis
Chris Caton is the Head of Global Research for Prologis. He oversees Prologis' formation of global macroeconomic, capital market and industrial fundamental trends and outlooks. Caton joined Prologis in 2012, and prior to that, he served as vice president in Morgan Stanley's research department tracking global commercial real estate and REIT investment environments.
Ben Butcher
CEO & Chairman - Stag Industrial
Mr. Butcher has served as our Chief Executive Officer, President and Chairman of the Board of Directors since July 2010. Prior to the formation of our company, Mr. Butcher oversaw the growth of our predecessor business, serving as a member of the Board of Managers of STAG Capital Partners, LLC, STAG Capital Partners III, LLC, and their affiliates from 2003 to 2011. From 1999 to 2003, Mr. Butcher was engaged as a Private Equity Investor in real estate and technology. From 1997 to 1998, Mr. Butcher served as a Director at Credit Suisse First Boston, where he sourced and executed transactions for the principal transactions group (real estate debt and equity). Prior to that, he served as a Director at Nomura Asset Capital from 1993 to 1997, where he focused on marketing and business development for its commercial mortgage-backed securities group. Mr. Butcher serves as a member of the board of trustees and a member of the audit committee and compensation committee of Washington Real Estate Investment Trust (NYSE:WRE), an owner of office, multi-family and retail properties in the greater Washington, D.C. metropolitan area. Mr. Butcher holds a Bachelor of Arts degree from Bowdoin College and a Master of Business Administration degree from the Tuck School of Business at Dartmouth.
Bob Smietana
CEO - HSA Commercial
Under Smietana's supervision, HSA's diversified management portfolio has consistently ranked in the top 10 in Chicago and grown to include more than 16 million square feet of office, industrial, retail and corporate facilities in 14 states. Smietana has completed more than 75 commercial developments comprising more than 20 million square feet and valued at $2 billion. His diverse development experience, which began in 1978, includes industrial, retail, hotel, suburban and urban office, senior housing and medical office. He has been responsible for all phases of real estate, including land acquisitions, entitlements, design development, financing, construction management operations, property and asset management, and brokerage.
Jim Clewlow
CIO - CenterPoint Properties
Mr. Clewlow became Chief Investment Officer in January of 2005, after serving as Senior Vice President of Investments. He joined CenterPoint in 1997 and oversees investment activity for the Company. Additionally, he managed CenterPoint Venture, a joint venture of the company and the California Public Retirement System (CalPERS), the nation's largest pension fund, which ultimately purchased the company in 2006. Mr. Clewlow has been involved in industrial real estate since graduating from the University of Illinois, Urbana-Champaign in 1985. He worked for CBRE as an industrial real estate broker for 11 years serving the Chicago area and joined CenterPoint in an acquisitions capacity. Mr. Clewlow received his Master's in Business Administration in 2004 from Kellogg's Graduate School of Management at Northwestern University. Mr. Clewlow is a member of NAIOP Chicago and served as the organization's President in 2012. Mr. Clewlow was appointed by the Governor of the State of Illinois to serve as a Commissioner on the Illinois Medical District.
Molly Campbell
Port Director - Port Authority of New York & New Jersey
Nick Anthony
CIO - Duke Realty
As Executive Vice President and Chief Investment Officer, Nick is responsible for executing on Duke Realty's property acquisition and disposition strategies and overseeing its joint ventures. Nick also works closely with the company's senior managers on all transactions in their areas, as well as with the Financial Analysis group. Nick joined Duke Realty in 1989 in its Cincinnati office and over the years has served as lead of the Financial Analysis group, Regional Controller for Ohio and Vice President of Portfolio Management. In his most recent role as Senior Vice President of Capital Transactions and Joint Ventures, he was involved in many transformative transactions including billion dollar dispositions of flex and office properties; the acquisition of the Mark Winkler Company in Washington, D.C.; the formation of our joint venture with Chambers Street Properties; and the acquisition of the Premier Realty portfolio in South Florida.
Benjamin Harris
President - Gramercy Property Trust
Mr. Harris is President of Gramercy Property Trust. Prior to joining Gramercy in July 2012, Mr. Harris was Managing Director and Head of U.S. Investments at W. P. Carey & Co. Mr. Harris joined W. P. Carey in 1998, became Vice President in 2001, Executive Director in 2003 and Head of U.S. Investments in 2005. He is a member of the NY Society of Securities Analysts. Mr. Harris graduated with joint degrees in Economics from University of Kings College and Dalhousie University in Canada.
Paul Loosmann
COO - Global Logistic Properties
Paul D. Loosmann is Chief Operating Officer and Executive Vice President of GLP and has served on the executive management team since June 2011 with GLP's predecessor, IndCor Properties. Prior to joining the Company, Mr. Loosmann served in various roles of increasing seniority at Prologis, Inc., including Senior Vice President and Regional Director of the East Region from April 2008 to June 2011. Mr. Loosmann received his B.A. in Political Science from the University of Rochester and his Management Certificate in Marketing from the William E. Simon Graduate School of Business.
Jojo Yap
CIO - First Industrial Realty Trust
Mr. Yap is the Chief Investment Officer and a co-founder of First Industrial Realty Trust. He directs the overall investment and disposition strategy of the Company, including the approval process, for both on-balance sheet and joint venture transactions. During Mr. Yap's career with First Industrial, he has overseen the underwriting and execution of more than $12 billion of industrial real estate transactions. He is also responsible for management of the Company's West Region portfolio and personnel. Mr. Yap has led the sourcing and structuring of more than $1 billion of UPREIT investments that established the Company's national platform. He has also directed the formation of several joint ventures, which have significantly expanded First Industrial's franchise. Prior to joining First Industrial, Mr. Yap worked for The Shidler Group where he was responsible for financing, construction management, leasing, asset and property management, and sales. His professional affiliations include the Urban Land Institute (ULI) and the National Association of Real Estate Investment Trusts (NAREIT). Mr. Yap also serves on the Board of Advisors of the James A. Graaskamp Center for Real Estate at the University of Wisconsin. Mr. Yap earned his Masters of Business Administration and Masters of Architecture from the University of Illinois Champaign-Urbana and his Bachelor of Science in architecture from the University of the Philippines.
Mark Goode
Founding Principal - Venture One Real Estate
Mark is a founding Principal of Venture One Real Estate. Mark has been involved in the commercial real estate industry since 1975 and has completed transaction in excess of $3 billion as an advisor, owner and developer. At Venture One he specializes in the development and acquisition of industrial properties. Recently Mark has been instrumental in the development of business parks representing more than 2,000 acres including Park 88 in DeKalb, Rock 39 Industrial Park in Cherry Valley, Gateway 57 Corporate Park in University Park and Remount Business Park in Charleston, South Carolina.He was formerly a Principal of Podolsky Northstar Realty Partners; a Managing Director at Stein & Company; and a Principal and Chief Executive Officer of Corporate Realty Advisors. At all three firms, he managed the Investment Properties Groups. Mr. Goode received his Bachelor of Science degree in Finance from the University of Illinois–Champaign.
Brandi Hanback
EVP of Industrial, Head of FTZ, Trade & Logistics - Rockefeller Group
Brandi Hanback is Executive Vice President of Industrial Development and Head of FTZ, Trade & Logistics for the Rockefeller Group. the Rockefeller Group is a leading global real estate owner, developer and investment manager, with a tradition of excellence in property management, real estate and business services. Since inception, the Rockefeller Group has developed premier commercial properties totaling approximately 40 million square feet throughout the United States, and is consistently ranked among the nation's leading developers of industrial and office property. The Rockefeller Group has developed millions of square feet of industrial projects, including the two largest industrial buildings in North America to be certified LEED(R) Gold by the U.S. Green Building Council. Ms. Hanback leads the industrial development activities of the Rockefeller Group's regional offices covering the Northeast, Southeast, Midwest, West Coast, Southwest and Northwest. She is based in the Mid-Atlantic and is a member of the company's corporate and strategic executive management team headquartered in New York. She serves on the company's Investment, Steering and Portfolio Committees. Ms. Hanback is responsible for the Rockefeller Group's port strategy and has experience working directly with tenants and clients on supply chain requirements. She also oversees the company's longstanding FTZ division, which works directly with tenants and clients on a consulting basis as needed on complex international trade, logistics and customs matters. the Rockefeller Group's tenants and clients include large multinational manufacturers and distributors engaged in importing and exporting. Prior to joining the Rockefeller Group in 2003, Ms. Hanback was a Senior Manager and Area Leader at KPMG LLP in Washington, DC. Ms. Hanback also served for 10 years as Executive Director of the National Association of Foreign-Trade Zones. In this capacity, she represented the interests of FTZ grantees, operators, and users through interaction with officials in the U.S. Department of Commerce, U.S. Treasury Department, U.S. Customs & Border Protection, Office of the U.S. Trade Representative, and key congressional committees involved in international trade. Ms. Hanback holds a Juris Doctorate and is admitted to the bars of Maryland, District of Columbia and the U.S. Supreme Court. She holds a master's degree in international transactions, is a licensed Customs Broker and an Accredited Zones Specialist. Ms. Hanback is a former Chairman of the Board of Directors of the National Association of Foreign-Trade Zones.
Ferdinand Seefried
Chairman - Seefried Industrial
Mr. Ferdinand Seefried founded Seefried Properties in 1984 to develop industrial real estate, focusing on locations near airports and targeting international freight forwarding and transportation companies. With Mr. Seefried's close ties to European financial institutions and leading international freight forwarders, the company quickly emerged as the leader in warehouse development around Hartsfield-Jackson Atlanta International Airport. Mr. Seefried has expanded from his origins as a European capital investor in Southeastern U.S. commercial real estate to become one of the most active builders of highly functional distribution and warehouse facilities in the United States. In the 1990s Mr. Seefried expanded his successful business to Orlando, Dallas-Ft. Worth, Chicago, Washington, D.C. and Phoenix. Seefried Properties is now actively developing bulk distribution and air cargo warehouses in all these markets. Mr. Seefried's vision for the company is to grow a significant presence in all major U.S. distribution markets. The company has developed 25 million square feet of industrial properties and is managing over 12 million square feet of warehouses. Prior to starting Seefried Properties, Mr. Seefried served as an executive for Transatlantic Group, a European based real estate advisory group. He was responsible for the acquisition and property management of a commercial real estate portfolio in excess of $450 million. Mr. Seefried has served as a diplomat for his native Austria since 1989. He is Honorary Consul General of Austria for Georgia, Alabama and Tennessee. He is a member of the Capital City Club Atlanta, the US Austria Chamber of Commerce New York and holds a Director position in the Buckhead Coalition, Atlanta. Mr. Seefried is also a member of the Advisory Council of Emory University, Department of German Studies. Mr. Seefried holds a master's of business administration from the University of Munich.
Ward Fitzgerald
CEO - Exeter Property Group
Mr. Fitzgerald is responsible for providing strategic direction, evaluating investment decisions and utilizing relationships to source transactions. He has been instrumental in raising three investment funds and their co-invest/joint venture programs for Exeter totaling $1.5 billion to serve pensions, endowments, fund of funds and insurance companies across North America, Asia and Europe. In addition he has overseen the acquisition and management of 150 transactions and over $3.0 billion of investments across the United States. Prior to Exeter, Mr. Fitzgerald worked for Malvern, Pennsylvania-based Liberty Property Trust for 14 years from 1993 to mid-2006, where for the last seven years he was Northeast Regional Director. This region, Liberty's largest, included 180 industrial and office properties comprising approximately 15 million square feet of commercial space valued at an estimated $2.5 billion. During his tenure as Regional Director, Mr. Fitzgerald oversaw all aspects of acquisitions, asset management, development, leasing and property management. In addition, Mr. Fitzgerald was part of the senior management team that restructured Liberty's finances and took the predecessor company public in 1994. Prior to Liberty, Mr. Fitzgerald worked in the Real Estate Consultancy group at Coopers & Lybrand from 1989 to 1992 with a focus on Resolution Trust Corporation (RTC) workouts and bankruptcy and creditor committee representation. Mr. Fitzgerald graduated from the University of Notre Dame with a BA degree in Business Administration and earned an MBA from Harvard Business School.
David Friedman
President - Conor Commercial
David serves as President of Conor Commercial Real Estate and is a member of the firm's Executive Committee, Investment Committee and Advisory Board of Directors. As President, he is responsible for the management and leadership of the firm's development and investment activities nationwide. He works hand-in-hand with Conor Commercial's development professionals throughout the firm's Chicago, Dallas, Houston, Phoenix and Southern California offices to secure opportunities within the industrial, office, multi-family and healthcare market segments. With nearly 30 years of industry experience, David contributes to the firm's current and long-range goals by implementing plans and policies to drive growth and capacity. He ensures that Conor Commercial's development activities, business plans and budget requirements are consistent with the overall objectives of the company. He offers expertise in assessing risks and opportunities, formulating investment strategies and maximizing organizational structures to support business initiatives. David is recognized for his unique approach to raising capital and cultivating industry relationships resulting in a positive reputation and profile within the institutional investor community.
Patrick Ryan
EVP - Cabot Properties
Patrick V. Ryan, has 24 years of real estate experience and has been employed by Cabot for 17 years. Mr. Ryan is responsible for the initiations of all investments for Fund V. Mr. Ryan is also responsible for sourcing and closing industrial property investments in Maryland, New Jersey and Virginia. In addition, he reviews all of Cabot's development activity. Mr. Ryan has completed $990 million of Investment Cost in value-add in transactions since his time as an investment officer at Cabot. Prior to 2004, Mr. Ryan led Cabot's research efforts, and was the Senior Development Analyst from 2000 to 2001. Mr. Ryan began his real estate career in 1992 with General Investment & Development Company, holding various property management positions until 1998. Mr. Ryan holds a Bachelor of Arts degree from Boston College and a Master of Business Administration from Boston University.
Kevin Matzke
Managing Partner - Clarius Partners
Kevin is a founding member and Managing Principal of Clarius Partners and is responsible for all aspects of the business. This includes the joint oversight of all company operations, including human resources, administration, accounting, financial management, debt and equity financing, marketing, client relations, and new business procurement on a national, regional and local basis. Kevin also leads the company's management, development and leasing efforts for Clarius Park Morris, Clarius Park Joliet, and Clarius Park McCook in greater Chicago and Clarius Park Arcadia North, in northeastern Pennsylvania. Prior to forming Clarius Partners, Kevin was Senior Vice President and Regional Manager for the Central Region and Northeast Region at Higgins Development Partners, responsible for all phases of land, industrial and office development projects, including new business identification, pursuit, underwriting, entitlement, construction, management and leasing. Prior to joining Higgins, Kevin was a Senior Vice President with Catellus Development Corporation, where he led all aspects of land, office and industrial development projects in the Chicago region, while playing a key role in sourcing new business and opening a new Northeast regional office serving New Jersey and Pennsylvania. In 2005 when ProLogis acquired Catellus, Kevin was named Senior Vice President and Market Officer of Capital Deployment for New Jersey and Pennsylvania. Prior to Catellus, Kevin was a Project Manager for Hines Interests, LP, in Chicago. Kevin graduated with a bachelor of Environmental Design from the University of Colorado, College of Architecture and Planning, and a Master of Engineering in Construction Engineering and Management from the University of Michigan. Since 1997, Kevin has directly led in the successful identification, transaction and development of over 1,500 acres of land and 4.7 million square feet of office and industrial build-to-suit projects. Kevin has been a member of the board of directors of the Chicago Chapter of NAIOP since 2001, serving currently as its legislative committee chair, and in the past as its president; in addition to NAIOP, Kevin is active with several other industry and non-industry organizations. Kevin is a licensed real estate broker in the State of Illinois.
Reid Townsend
Co-Founder - MRP Industrial
D. Reid Townsend has 18 years of experience in commercial real estate development and investment. He co-founded MRP Industrial in 2013 and has primary responsibility for the sourcing, design, construction, leasing and overall financial performance of the company's portfolio. In his career, Reid has managed the development of over 8.0 Million square feet of commercial real estate with a stabilized value of nearly $1.0 Billion. Prior to MRP Industrial, Reid founded the Maryland/Pennsylvania office as a Partner at Panattoni Development Company. During his five years at Panattoni, he grew the local operation into the most profitable business unit within the company, establishing a pipeline of over 4.5 Million square feet with a stabilized value in excess of $350 Million. Prior to joining Panattoni, Reid worked with the founding partners of MRP Realty at Trammell Crow Company in Washington DC. During his eight years there, Reid served the firm's institutional capital partners on a wide variety of office, industrial and health care projects. He began his career as a Project Manager with The Whiting-Turner Contracting Company in Baltimore. Reid received his B.S. in Civil Engineering from Clemson University and MBA from the University of Virginia's Darden School of Business.
Dayton Conklin
Director - Clarion Partners
Ryan Tripton
VP - LaSalle Investment Management
John Reinhart
CEO and Executive Director - Port of Virginia
John F. Reinhart is the CEO and executive director of the Virginia Port Authority (VPA). He is responsible for the broad programmatic areas of business development and growth, strategic marketing, finance, and operations of Virginia's marine terminal facilities: Virginia International Gateway, Newport News Marine Terminal, Norfolk International Terminals, Portsmouth Marine Terminal, Richmond Marine Terminal and the Virginia Inland Port. "Fundamentally, we base the organization on values and work to focus colleague behaviors on those values each and every day. The goal is to reinvent the port and accelerate the evolution of the port in order to become a catalyst for commerce and economic development and improve competitiveness in a global marketplace." He leads the port with emphasis on maintaining integrity and respectfulness amongst colleagues, as well as the importance of being "a good corporate citizen to the community." Since becoming CEO, John has worked to understand the public community in addition to the private sector in order to serve all of the constituents of the Commonwealth. He enjoys managing a team that is building confidence within the company, the customer base, and the community. He says it is essential to communicate the challenges that the organization has overcome to achieve success in order to demonstrate the hard work of the entire company and continue raising trust and respect in the port. "It's very satisfying to have the opportunity to watch people grow, to see the organization mature, to create economic vitality for Virginia and to prepare for a better tomorrow." Prior to joining the VPA, John worked for the Maersk organization for 23 years. He served from 2000-2014 as CEO of Maersk Line, Limited (MLL) and a member of the board of directors. During his career with Maersk, he held the positions of President, UMS, senior vice president and regional director. After retiring from Maersk, John began his tenure with VPA in February 2014. John currently serves on multiple regional boards including the Hampton Roads Transportation Accountability Commission, Marine Transportation System National Advisory Council, Hampton Roads Business Roundtable, Hampton Roads Chamber of Commerce Regional Board and Nauticus Foundation. His awards and honors include: Virginia Business Magazine's 2016 Business Person of the Year, 2015 Merchant Marine Medal for Outstanding Achievement, 2014 Colgate W. Darden, Jr. Scouter Citizen of the Year, 2009 Seafarer's International House, Outstanding Friend of the Seafarer and the 2007 Admiral of the Ocean Sea Award. John received his bachelor's degree in general studies and political science from Ohio University and later earned his Executive MBA from the University of Michigan.
Fred Johanns
Principal, VP Sales - FCL Builders
A 28 year veteran of the industry, Fred joined FCL Builders as a Superintendent and was quickly promoted to Senior Superintendent, Project Manager, Vice President and ultimately became a Principal of the company in January 2015. His responsibilities include supervision of project design in conjunction with the clients needs, and he always brings a determined focus on Value Engineering. Fred also coordinates Sales and Estimating activities for project proposals to ensure that each project receives equal attention, regardless of the size of the project.
Larry Chapman
Principal - CRG
Larry has been an active industrial park developer since the late 1970's and has been a partner with Clayco since the late 1980's. In this time, Larry has developed over 7,200 acres of land and delivered over 16 million-square-feet of Industrial assets. Larry's technical expertise and extensive experience in all aspects of commercial real estate development focus on structuring and implementing the transaction to ensure the desired outcome for all of the stakeholders.
Kurt Nagle
CEO - American Association of Port Authorities
Kurt Nagle has over 30 years of experience in Washington, DC, related to seaports and international trade. Since 1995, Mr. Nagle has served as President and Chief Executive Officer for the American Association of Port Authorities (AAPA). Mr. Nagle began working at AAPA, the alliance of the leading public port authorities throughout the Western Hemisphere, in 1985. Prior to joining AAPA, Mr. Nagle was Director of International Trade for the National Coal Association and Assistant Secretary for the Coal Exporters Association. Previously, he worked in the Office of International Economic Research at the U.S. Department of Commerce. Mr. Nagle serves on the Executive Committee of the Propeller Club of the United States and is a former commissioner of PIANC, the International Navigation Congress. Mr. Nagle holds a Master's Degree in Economics from George Mason University.
David Junge
Principal - Forum Studio
Dave has 32 years of experience in the industrial building design and construction industry. He has vast experience in master planning nearly 150 million SQ FT of industrial/business parks, as well as countless other assignments from small tenant improvement projects and building expansions, to state of the art distribution centers and manufacturing facilities. Dave works to build collaborative relationships with his clients trying to creatively solve current project challenges and to be forward thinking, providing flexibility for future operations, expansions and/or residual value.
Geoffrey Kasselman
Executive Managing Director - NKF
Geoffrey Kasselman, SIOR, LEED AP, serves as an Executive Managing Director at NKF where he leads the company's National Industrial Practice. In this capacity, he guides the direction and expansion of the firm's industrial brokerage capabilities across North America, including supporting various corporate portfolio, e-commerce, manufacturing, food & beverage, and data center projects, while also promoting the benefits of sustainability, technology and innovation for the sector. He also serves as CEO and Founder of Op2mize Energy, a strategic energy procurement firm. Mr. Kasselman was recently honored as a member of the 2017 Midwest CRE Hall of Fame, a 2016 CoStar Power Broker, and recently won NKF's Outstanding Service Award for 2016, in addition to numerous other honors and distinctions received over his 30-year career. He is a prominent national speaker and accomplished author on a variety of topics including economic trends, innovation, sustainability and the exponential future of CRE. Over the course of his career he has completed more than 1,000 transactions worth in excess of $1 billion. In addition to his NKF responsibilities, Mr. Kasselman is serving a one-year term as the 2017 Society of Industrial and Office Realtors® (SIOR) Global President. SIOR was founded in 1941 by the US Government to help secure industrial facilities in support of the World War II effort. In this regard, SIOR has been servicing the commercial real estate industry for over 75 years. In this volunteer role, Kasselman leads the preeminent non-profit commercial real estate services organization in an array of strategic and global initiatives while acting as an ambassador and discussing the many benefits of becoming a SIOR designee.
Todd Vezza
SVP - DCT Industrial
As a Senior Vice President for DCT Industrial Trust, Todd Vezza directs capital investment activities and manages the leasing activities for the Chicago market where the Company owns interest in and operates over 9.9 million square feet. Mr. Vezza brings nearly 20 years of industrial real estate experience to DCT, with a specific focus on the greater Chicago real estate market. Prior to joining the team in 2016, Mr. Vezza served as Director of Industrial Investments at Zilber Property Group. Before his work at Zilber Property Group, Mr. Vezza spent 15 years at CenterPoint Properties specializing in industrial investments. Mr. Vezza received his B.S. in Accounting from Pennsylvania State University and earned his Master of Business Administration from Northwestern's Kellogg School of Management.
Steve Golin
SVP, Strategic Vertical Markets - Xceligent
Helee Lev
CRO - Goby
Helee has more than 10 years of experience commercial real estate. She began her career at Motorola where she built a strong foundation in project management and elite client service. Following her tenure at Motorola, Helee continued to JLL, working on clients like Xerox, Bank of America, Cisco, Aviva, Cook County, Northwestern Mutual, Nokia-Siemens Networks, Urban Partnership Bank, Lafarge, The Pritzker Group. At JLL, she was a part of the team who developed the LEED consulting group, some of her most notable projects included: McDonald's World Headquarters LEED EB Platinum, HSBC's Latin American Headquarters in Mexico City, and Tour First – the tallest tower in Paris – LEED EB Gold for Beacon Capital Partners. In 2012, Helee joined Goby, overseeing strategic account management, new business, and industry alliances. In 2015, she participated in raising $5M of venture capital funding for Goby. As CRO she leads the commercial SaaS business, sales team, consulting business, and HR. Helee earned her Bachelor's degree in architecture at University of Illinois and her MBA in International Business, Management Strategy, and Entrepreneurship from Northwestern University Kellogg School of Management.
Frederick Regnery
Principal - Colliers International
Frederick Regnery is a Principal at Colliers International | Chicago and leader in the firm's national Logistics and Transportation group. Since joining Colliers International in 2004, Fred has focused on providing corporate real estate solutions to many of Colliers' largest clients including Best Buy, Ulta, Bridgestone, and KeHE Distributors. Fred is among the top annual producers across all of Colliers' service lines. In 2015 Fred was Colliers International's #1 Industrial professional in North America. Fred's team consists of professionals focusing on supply chain real estate. Areas of expertise include site selection, labor analytics, real estate capital markets, structuring and negotiation of lease and sale transactions, government incentives procurement, and construction procurement. As a member of the Colliers International's Chicago-based Executive Committee, Fred assists in providing strategic direction for the continued growth and development of the Chicago office.
Erik Foster
Principal - Avison Young
Erik is a Principal of Avison Young and the Practice Leader of the firm's Industrial Capital Markets Group. He oversees a national team providing asset advisory, disposition, equity sourcing, development capitalization and sale-leaseback services to a wide range of institutional and privately held commercial property owners across North America. With more than 20 years of experience and $4 billion in transactions, Erik has built a strong track record in the industrial, healthcare and office property sectors. He frequently is selected to advise institutional investors on sales of multi-market portfolios and individual asset assignments throughout the U.S. and internationally. Erik is a member of ULI, NAIOP, CCIM, Kelly School of Business Center for Real Estate Studies, and A Safe Haven Foundation.
Peter Tsantilis
Partner - Liston & Tsantilis, P.C.
MORE SPEAKERS TO BE ANNOUNCED
Breakfast & Registration

Remarks from the Podium with Geoffrey Kasselman

Keynote with Chris Caton of Prologis

Developing for Industrial: Spec, Leasing, and Tenant Outlook
• Ferdinand Seefried, Seefried Industrial
• Bob Smietana, HSA Commercial
• Mark Goode, VentureOne
• Reid Townsend, MRP Industrial
• Todd Vezza, DCT
• Moderator: Helee Lev, Goby

Intermodal: Ports & Logistics
• Kurt Nagle, American Association of Port Authorities
• John Reinhart, Port of Virginia
• Molly Campbell, Port of NY & NJ
• Moderator: Brandi Hanback, Rockefeller Group

Building for the Future of Industrial: Construction, Design, Development Innovations

Lunch & Networking

Xceligent Presentation

CIO Panel: Industrial Strategies & Capital Markets

Closing National Outlook

Cocktails and Post-Game Networking

Event Concludes
National Industrial


Join us for our First Annual National Industrial event in Chicago! This full-day summit will bring together the top developers, investors, brokers, and logistic and supply chain experts from around the U.S for a conference on the state, and future, of industrial investment & development and logistics. Hear from leaders on the hottest sector in real estate - with a return of 11.7% in 2016, and the best investment prospect for 2017. With the rise of e-commerce and demand for last-mile and logistics innovations, there's never been a better time to learn about industrial.

With leaders from across the country and experts in their local, national, and global markets, industrial touches on topics from capital markets to global infrastructure to trade innovations.

Share your comments, post your photos and ask questions using #BisnowIndustrial on Twitter and Instagram, and follow us at @Bisnow on Twitter for more local news.
OPPORTUNITIES
Title Sponsorship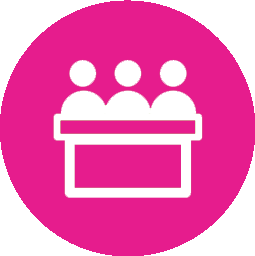 Whole Panel Sponsorship
Panelist Sponsorship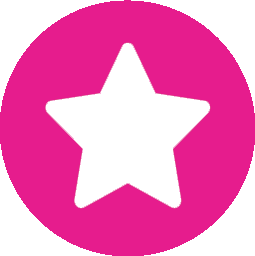 Branding Sponsorship
Commercial Sponsorship
BRANDING ADD-ONS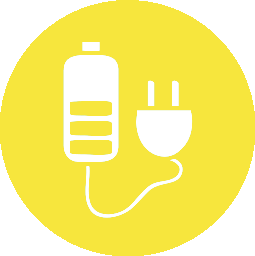 Charging Stations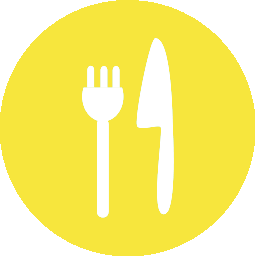 Sponsoring a Meal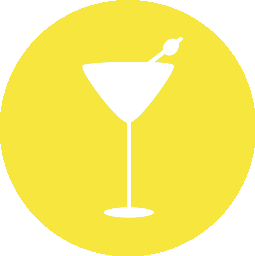 Event Cocktail Sponsorship
Venue
Hyatt Regency O'Hare
9300 Bryn Mawr Ave.
Rosemont, IL 60018

Parking Information: Valet, $39.00
On-site Self Parking Garage, $15.00 daily


399
SINGLE
REGISTRATION