​Donald Layton
CEO - Freddie Mac​
Donald H. Layton is chief executive officer of Freddie Mac, a publicly traded company that is one of the largest sources of mortgage financing in the United States, as well as a leader in building a more efficient and effective American housing finance system. As a government-sponsored enterprise chartered by the U.S. Congress, Freddie Mac is dedicated to providing responsible access to mortgage credit by purchasing single-family and multifamily loans from lenders of all types, benefiting millions of homeowners and renters nationwide. Layton has more than 40 years of experience in financial services and as a corporate leader. He worked for nearly 30 years at JPMorgan Chase and its predecessors, starting as a trainee and rising to vice chairman and member of the three-person Office of the Chairman, retiring in 2004. More recently, from 2007 to 2009 he served as chairman and then CEO of E*TRADE Financial, which he shepherded through the financial crisis. Additionally, Layton has been a member of the boards of several financial services firms and was a senior advisor to an industry association. In his career at JPMorgan Chase, Layton's responsibilities spanned capital markets and investment banking, consumer banking, and operating services. From 2002 to 2004, he was responsible for Chase Financial Services, the consumer and middle-market business, which included the fourth-largest mortgage firm in the United States. He was co-chief executive officer of J.P. Morgan, the investment bank of the company, from 2000 to 2002 and oversaw its entire range of global activities. Prior to the merger of Chase Manhattan and J.P. Morgan in 2000, Layton was responsible for Chase's worldwide capital markets and trading activities, including foreign exchange, risk management products, emerging markets, fixed income, and the bank's investment portfolio and funding department. As well, he was responsible for Treasury & Securities Services, the operating services unit of the company, from 1999 through 2004. He served as a senior advisor to the Securities Industry and Financial Markets Association from 2006 to 2008 and serves as chairman emeritus of the board of the Partnership for the Homeless, a nonprofit dedicated to reducing homelessness in New York City, after having been its chair for nearly a decade. Layton received simultaneous Bachelor and Master of Science degrees in economics from the Massachusetts Institute of Technology and a Master of Business Administration from Harvard Business School.
Willy Walker
Chairman & CEO - Walker & Dunlop
Willy Walker is chairman and chief executive officer of Walker & Dunlop. Under Mr. Walker's leadership, Walker & Dunlop has grown from a small, family-owned business to become one of the largest commercial real estate finance companies in the United States that is listed on the New York Stock Exchange. The Company has repeatedly been named one of the "50 Fastest Growing Companies" in the Washington Region and a "Great Place to Work" by Fortune magazine. Mr. Walker received the Ernst & Young Entrepreneur of the Year award in 2011 and is consistently ranked as one of the most influential executives in the mortgage finance industry. Prior to joining Walker & Dunlop, Mr. Walker was president of the European and Latin American divisions of TeleTech, a global customer service management company, and also worked at the private equity firm Newbridge Latin America. Prior to joining Newbridge, Mr. Walker launched a regional airline start-up in Argentina named ALTA Airlines. Mr. Walker received his master's degree in business administration from Harvard University and a bachelor's degree from St. Lawrence University. Mr. Walker currently serves on the boards of Children's National Medical Center, the Federal City Council, and St. Albans School. Mr. Walker is an avid runner, skier and cyclist, and has run the Boston Marathon in 2:36.
Jeffery Hayward
EVP & Head of Multifamily - Fannie Mae
Jeffery R. Hayward is Fannie Mae's Executive Vice President and Head of Multifamily, reporting to the President and Chief Executive Officer. Mr. Hayward is responsible for all of the company's multifamily business functions. Fannie Mae's Multifamily Division is the leading source of financing and securitization for quality rental housing in the United States, in every market, for every income level, every day. Multifamily serves a wide spectrum of the market, including conventional, rent-restricted, cooperatives, seniors, student housing, and manufactured housing communities, and finances all loan sizes, from a $1 million single-asset loan to a $1 billion structured transaction facility. Fannie Mae's multifamily business is executed through a Delegated Underwriting and Servicing (DUS ®) lender network and is the only risk-sharing model in the country. Mr. Hayward began serving in this role in January 2012 as Senior Vice President. Previously, Mr. Hayward was Senior Vice President – National Servicing Organization. Mr. Hayward was responsible for the company's relationships with mortgage servicers and the retained attorney network, with a focus on curtailing credit losses. Mr. Hayward also led Fannie Mae's Community Lending organization and was responsible for five business areas providing debt and equity financing to help increase and preserve the nation's supply of affordable rental and for-sale housing. In this role, he managed the company's overall relationship with the Housing Finance Agencies and worked closely with the National Council of State Housing Agencies and its members. Additionally, Mr. Hayward led this organization's efforts to create housing for the homeless, invest in rural and Native American communities, and rebuild along the Gulf Coast. Since joining Fannie Mae in 1987, Mr. Hayward has served as the company's Senior Mortgage-Backed Securities Negotiator; Director of Marketing; Director of Quality Control; Vice President – Single-Family Risk Management in Washington, D.C.; Vice President – Single-Family Operations in the Northeastern Regional Office; Vice President – Single-Family Mortgage Business; and Senior Vice President – Single-Family National Business Center. Earlier in his career, Mr. Hayward was Vice President – Production at Star States Mortgage Corporation and Assistant Vice President – Residential Lending at Germantown Savings Bank. Mr. Hayward has a bachelor of science in business management from Widener University.
Jason Pantzer
Co-President - Pantzer Properties
Jason Pantzer is Co-President of Pantzer Properties, Inc. and a Principal of the Panco Strategic Real Estate Funds. He is also a member of the Firm's Executive Committee and Investment Committee. Jason is responsible for the acquisition, disposition, financial structuring, and asset management of all of the firm's investments. Jason has over 20 years of real estate experience, and has worked in the real estate and/or mortgage finance groups of Ackman-Ziff, ING and Lehman Brothers. Jason received a BA with honors distinction from The University of Pennsylvania. He is an active member of numerous charitable organizations and he currently serves or has served on The Board of Trustees of The Trinity School and as Co-Chair of The Trinity School Annual Fund, The Penn Fund Executive Board, The Advisory Committee of The Heyman Center on Corporate Governance at Cardozo Law School and the Freddie Mac Select Sponsor Advisory Board. Jason has endowed student scholarships at both The University of Pennsylvania and Cardozo Law School.
Toby Bozzuto
President & CEO - The Bozzuto Group
As President and CEO of Bozzuto, Toby Bozzuto provides strategic and day-to-day leadership for more than 2,100 employees in eleven metropolitan areas and guides future growth for the company's four operating divisions: Bozzuto Development, Bozzuto Construction, Bozzuto Management and Bozzuto Homes. Toby's leadership encourages the company and brand to become more innovative, thoughtful and dynamic while resting firmly on Bozzuto's core values of Concern, Creativity, Passion, and Perfection as a goal. Recently featured in leading publications such as The Wall Street Journal, The Harvard Business Review, and The Washington Post, Toby regularly lends his real estate expertise to additional top-tier media outlets such as CNBC, Wharton Business Radio Real Estate Hour, Bloomberg Media and Baltimore's NPR station, WYPR. Toby serves as a regular guest lecturer for Harvard University, Georgetown University, Cornell University's Baker Program in Real Estate, and Johns Hopkins Carey Business School. In 2016, Toby, alongside his father Tom Bozzuto, accepted the William Donald Schaefer Industrialist of the Year Award from the Baltimore Museum of Industry. In 2016, the company was named one of The Washington Post's Top Workplaces, based solely on employee feedback and submissions. Toby's additional recognitions include 2016 District of Columbia Building Industry Association–Developer of the Year, 2014 Maryland Building Industry Association–Developer of the Year, one of Maryland Daily Record's 2014 "Most Influential Marylanders," one of Baltimore Business Journal's "40 Under 40," one of Maryland Daily Record's "Successful by 40," and 2013 Commercial Property Executive–Rising Leader. Toby serves as an active member on the Board of Trustees for Colgate University, the Board of Trustees for the Kennedy Krieger Institute, the Board of Trustees for the Gilman School, the National Advisory Board for the Urban Land Institute's Terwilliger Center for Housing, the Harvard Joint Center for Housing Policy Advisory Board and is a member of the Young Presidents Organization. In 2010, then Maryland Governor Martin O'Malley appointed Toby to the Maryland Health and Higher Education Facilities Authority where he served for five years. Toby holds a B.A. in English from Colgate University and a M.S. in Real Estate Development from New York University's School of Continuing and Professional Studies.
W. Christopher Smith
Chairman & CEO - WC Smith
Bob Kettler
Founder & CEO - Kettler
Bob Kettler is the Chief Executive Officer and owner of Kettler, one of the D.C. region's largest private companies and a leading real estate development and property management enterprise. Mr. Kettler began his career in the early 1970's renovating apartments and retail stores, as well as building new homes in D.C. neighborhoods. In 1977 he formed Kettler (under the name Kettler and Scott) as a home building company and later transitioned from home builder to planned community developer in the early 1980's. Utilizing capital from institutional investors and banking institutions, Kettler experienced rapid growth and became the leading planned community developer in the D.C. region. In over 25 projects, Kettler has provided 46,000 developed lots to both public and private home builders, 15 shopping centers, 10 million square feet of planned commercial uses, and 8 eight championship golf courses. Examples of these developments in Virginia include Cascades, Brambleton and Piedmont. Currently, Kettler has over 2,000 lots in development, primarily in infill locations, on a total of 10 properties from Baltimore, MD to Fredericksburg, VA. Kettler has been successful in developing several notable commercial mixed use projects of approximately 5 million square feet including the 1.4MM square foot Village at Leesburg and the 2MM square foot Trinity Center. Beginning in 1988, Kettler entered the apartment development industry building over 24,000 multifamily units in garden, mid-rise, high-rise and mixed-use properties. These developments also include award winning luxury apartment communities such as Metropolitan Park in Pentagon City as well as 2,500 condominium homes with a gross sales value of nearly $1 billion. Examples of these communities are Midtown Alexandria Station and Midtown Reston Town Center. Additionally, Kettler has developed 7,000 tax credit and bond financed apartments in 40 properties. Currently ranked as the 16th largest multifamily developer in the nation and the 2015 development firm of the year by MHN, Kettler's development pipeline includes over 5,000 total units. Projects currently under construction in the D.C. metropolitan area are The Acadia at Metropolitan Park, Element 28 in Bethesda, m.flats Crystal City, 2101 Champlain Street in Washington D.C. and Highgate in McLean, VA. Additionally in 1988, Kettler established Kettler Management, the property management division of the organization. Recognized for its excellence and named the 2008 Property Management Company of the Year by NAHB, Kettler Management provides best in class management, marketing, and pre-development services to its clients. The company currently manages over 30,000 apartments in 100+ communities throughout the Northeast, Mid-Atlantic, South East and Texas for both Kettler affiliates and third-party clients. Recognized as a leader in the real estate development industry, Mr. Kettler has been the recipient of the Building Industry Association's Monument Lifetime Achievement Award, the Developer of the Year award given by the National Association of Home Builder's as well as appearing on the Washington Business Journals Power 100 list for the last three consecutive years. Currently, Mr. Kettler serves on the board of the Trust for the National Mall, the Tysons Partnership board, the Kennedy Center corporate board and Wesley Seminary board. Throughout his tenure, Mr. Kettler served on boards for George Mason University, Northern Virginia Community College, the Northern Virginia Building Industry Association, and the National Methodist Church. He has also served as a Trustee at St. Patrick's Episcopal Day School in Washington, D.C., and the Potomac School in McLean, VA. Mr. Kettler and his wife, Charlotte, co-chaired a successful $50 million capital campaign to redevelop the Potomac School in McLean, VA. Kettler also sponsors an annual scholars program at the George Mason University Center for Regional Analysis for the study of multifamily housing. Additionally, Kettler is the official apartment management company of Monumental Sports and Entertainment, and has been the sponsor of the Kettler Capitals Iceplex in Arlington, the state of the art official training center for The Washington Capitals since its grand opening in 2006. Mr. Kettler has been married to his wife Charlotte for 31 years. The couple has four adult children and resides in McLean, VA.
Vicki Davis
President - Urban Atlantic
Vicki Davis is responsible for the acquisition, planning, design, and implementation of all Urban Atlantic projects. In this role, she has developed over $1.5 billion in real estate projects. Before joining Urban Atlantic, Ms. Davis served as Deputy Director of the Maryland Housing Fund, overseeing a $3 billion loan portfolio. Prior to this, she was responsible for troubled loan resolutions and disposition of $200 million portfolio for MNC Financial-South Charles Realty, and developed over 2,000 units of multifamily with Trammell Crow Residential. Ms. Davis holds an MBA in Finance from American University, an MS in Engineering & Construction Management from University of Texas and a BS in Civil Engineering from the University of Maryland. She was formerly Chair of the Green Building Committee of the Maryland-National Capital Building Industry Association and an instructor with the Johns Hopkins University Master of Real Estate Science program, and currently serves as a Board Member of the Montgomery Housing Partnership and DC Building Industry Association.
Jonathan Morgan
President - Morgan Properties
Jonathan Morgan is a Managing Director and President of Morgan Properties JV Management LLC (http://www.morgan-properties.com/), one of the nation's largest and fastest growing apartment owners and operators. Headquartered in King of Prussia, PA, Morgan Properties owns and operates an existing multifamily portfolio of over 37,000 apartment units located across country in ten states throughout the Northeast and Mid-Atlantic Region. Morgan Properties primarily targets its Core Markets consisting of suburban New York, New Jersey, Philadelphia and the Maryland-DC Corridor. Since 2011, Mr. Morgan has spearheaded Morgan Properties JV recent acquisitions of over $2 billion and 17,000 units. Mr. Morgan is seasoned real estate investor and entrepreneur with a proven track record in value-add multifamily investment opportunities. He is responsible for sourcing, underwriting, negotiating and closing acquisitions, recapitalizations and refinancing all transactions consummated by Morgan Properties. He sources and establishes all of Morgan Properties' Joint Venture partnership relationships with institutional investors. Mr. Morgan is an alum from the University of Pennsylvania and Columbia Business School. Mr. Morgan previously worked at Bear Stearns and Apollo Real Estate Advisors (AREA), where he focused on distressed debt investments. Mr. Morgan is a member of the Young Presidents Organization in the Philadelphia Chapter.
Martin Ditto
CEO - Ditto Residential
J.M. Schapiro
CEO - Continental Realty Corporation
J.M. started at Continental Realty Corporation (CRC) in 1991 and was responsible for financing, leasing, and development of all property types. From 1995 to 1998, J.M. was the Vice President of real estate for Sylvan Learning Systems, Inc. J.M. returned to CRC in 1998 as the CEO. J.M. heads the executive management team and oversees long-term and strategic planning for the company. J.M. has a B.A. from Bucknell University and an M.S. in Real Estate from Johns Hopkins University. J.M. is a dedicated businessman, family man, and philanthropist whose goal of serving the community is at the center of all he does. Find out more about his philanthropic efforts at J.M. Schapiro's Official Website.
Jair Lynch
President & CEO - Jair Lynch Real Estate Partners
As President and CEO of Jair Lynch Real Estate Partners, Mr. Lynch assumes primary responsibility for firm management and project coordination, with a commitment to developing a quality product and superior service. That commitment has produced distinctive urban mixed-use projects for investors and a distinguished list of public, private and non-profit clients. Mr. Lynch has over twenty years' experience in public and private real estate as an investor and advisor, including projects in Silicon Valley, CA and Washington, DC. He founded Jair Lynch in 1998 and has completed more than 65 projects totaling almost 4.3 million square feet of development in DC, with an additional 1.7 million square feet in his development pipeline. He is a driving force for urban regeneration, working to create walkable urban places to empower people, develop place and create prosperity.
Joshua Bernstein
CEO - Bernstein Management Corporation
Joshua Bernstein is the CEO of Bernstein Management Corporation (BMC), a Washington, DC based real estate management and investment company. Through its investment affiliates, BMC owns and manages 6,000 apartments and approximately 4 million square feet of commercial space in the Washington Metropolitan Area. Mr. Bernstein serves as a director on the Washington Board of SunTrust Bank, and the board of Capital Bancorp. He is a member of the executive committees of the Jewish Federation of Greater Washington and the Federal City Council and a founding member of the 2030 Group. Mr. Bernstein is a past chair of the board of the Sidwell Friends School and the Meyer Foundation and President of the Diane and Norman Bernstein charitable family foundation. His philanthropic and civic interests focus on issues of housing, community development, education and social justice. Mr. Bernstein received a B.A. in Economics from Tufts University, magna cum laude, a general course degree from the London School of Economics and Political Science, and an M.B.A. from Harvard Business School.
Jessie Henry
Managing Director - Mill Creek
Jessie Henry joined Mill Creek in 2014 and serves as Managing Director - Acquisitions, where she is responsible for implementing the company's Mid-Atlantic and Northeast regional investment and acquisition strategies, including sourcing, underwriting, negotiating, and managing targeted investment opportunities. Prior to joining Mill Creek, Ms. Henry worked with AvalonBay Communities.  During her six year tenure with AvalonBay, Ms. Henry was promoted from Director to Senior Director of Investments, where she transacted $1.3B in multifamily acquisitions and dispositions, including associated asset management and redevelopment initiatives for these assets. From 2006 to 2008, Ms. Henry was a Principal with Thackeray Partners, a real estate private equity firm, where she invested in retail, industrial, office and multifamily through a national operating partner network. Ms. Henry is on the Board of the National Multi-Housing Council's (NMHC) Emerging Leaders Program Committee. She was named one of Bisnow Media's 2013 "35 under 35: Rising Stars in DC Commercial Real Estate." Ms. Henry holds a Masters of Business Administration from Darden Graduate School of Business Administration and a Bachelor of Science in Business Administration for Georgetown University. She is the co-founder of the Washington, DC-area Multi-Family Network and a member of the ULI Young Leaders Program.
Drew White
Executive Managing Director - ARA Newmark
Drew White started the ARA, A Newmark Company Mid-Atlantic Multi-Family practice after 15 years of working at Cushman & Wakefield. While at C&W, he successfully started and grew the DC office over the last 10 years to cover the entire Mid-Atlantic and become dominant in many of its sub-markets. Previously he worked for C&W and The Apartment Group in Atlanta while helping expand it across the entire Southeast. He has sold more than 250 properties in over 18 major markets throughout 10 states in the Southeast and Mid-Atlantic regions, for clients ranging from small individual owners to large institutions. With over 18 years of experience in the apartment business, Drew brings extensive industry knowledge and relationships coupled with an unparalleled sales track record.
Greg Curci
EVP & COO - Madison Apartment Group
Greg Curci oversees all operations of Equus Capital Partners' national apartment portfolio as well as the firm's investment management efforts. To date, he has been directly responsible for successfully executing the acquisition and disposition of approximately $2 billion of multifamily investments nationwide on behalf of the firm's investment partnerships and funds. Greg also assists in the evaluation, design, and stabilization of the firm's multifamily development opportunities. During his 13-year tenure at Equus, Greg has held a broad array of responsibilities including the acquisition, redevelopment, and asset management of commercial office, retail, and residential properties throughout the U.S. Prior to joining Equus, he was a Vice President and Foreign Currency Trader at Mizuho Capital Markets Group in New York City. Greg holds a B.A. in Japanese Language and International Economics from Connecticut College and an M.B.A. from The Pennsylvania State University. He is a member of the Board of Directors of the East Falls Development Corporation where he serves as Chair of its Real Estate Committee. He also is a member of the Board of Advisors for Roman Catholic High School.
Tony Marquez
EVP & Chief Real Estate Lender - EagleBank
Mr. Marquez, Executive Vice President and Chief Lending Officer - Commercial Real Estate, joined the Company in August 2011. Mr. Marquez has over 29 years of experience in the banking industry. Prior to joining EagleBank, he established the real estate lending franchise for HSBC for the Washington, DC market. Earlier he was the head of Commercial Real Estate lending at Chevy Chase Bank from 1997 to 2005 and previously held various lending positions at The Riggs National Bank in Washington, DC after starting his career at the Chase Manhattan Bank in New York.
Sean Stadler
Managing Principal - WDG Architecture
Sean Stadler, AIA, LEED AP Mr. Stadler is a Design Principal and Managing Principal of WDG where he focuses on elevating the firm's stature in design, with particular emphasis on enhancing the civic realm. Mr. Stadler takes a strong leadership role and his commitment to design excellence and innovative thinking and influences the projects with which he is involved. He believes that design is a process that begins not with a brief, program, or even a charette, but rather with the people from which ideas flow. His example shows that leadership is a two-way street; it involves the ability to influence others and be receptive to the needs of those you lead. In his worldview, design excellence is not the application of certain techniques or the realization of inborn talent, but the development of a latent understanding for the negotiations that are at the heart of architecture—negotiations between site and program, client and designer, architect and engineer. Mr. Stadler has been honored with an AIA President's Award for his service to the profession and was recognized as one of the "rising stars of the AEC industry" by Building Design + Construction Magazine in 2009. He is a recipient of the 2011 AIA Young Architects award where the jury noted that "he is a unique individual of outstanding talent and clear commitment."
Dean Sigmon
EVP & co-Director, Multifamily Group - Transwestern
Dean Sigmon, executive vice president and co-director of the Transwestern Mid-Atlantic Multifamily Group, is an accomplished asset management and investment sales professional with over 23 years of experience in the multifamily real estate industry. His extensive understanding of operational issues and costs associated with apartment developments, combined with knowledge of the physical elements of multi-family properties, has proven invaluable to clients. Dean has been directly involved in the disposition of more than 40,000 multifamily units valued at over $4.2 billion. Among the noteworthy assets Dean has sold are: • Five-property portfolio in Northern Virginia: 1,468 units for $350 million • The Dumont condos in Washington, D.C.: $167 million • The Chase at Bethesda, a luxury high-rise: Sold for $467,000 per unit, the highest-ever recorded price per unit in Maryland • Middle River Portfolio in Baltimore: More than 500 units Some of the companies Dean has represented include: EQR, Archstone, Home Properties, AIMCO, The Bozzuto Group, Fairfield Residential, Angelo Gordon, UDR and many more. Prior to joining Transwestern in 2010, Dean was a principal at boutique brokerage firm IRG. He also handled property management for Oakwood Apartments and Post Properties/Ram Partners and hotel asset management for Radisson Hotels International. During his tenure at RAM Partners/Post Properties, Dean was responsible for managing a $1 billion portfolio for extremely high-net worth individuals, as well as life companies, REITs and institutional clients in the Mid-Atlantic and Southeast. Council member
Rebecca Jones
Founder & Principal - RD Jones
Her love and passion for hospitality design and creating fabulous yet functional spaces were the true motivators to establish RD Jones & Associates in 1996. Rebecca has more than 40 years of specialized experience in Hospitality, Restaurant and Multifamily interior architecture and design. A true Texan at heart, she received her BFA degree from Texas Tech University and studied at Parsons School of Design in NYC. She spent 12 years working in New York with a sole focus on Hospitality before starting her name sake firm. As Owner and Principal of RD Jones & Associates, she continues to set the design direction and tone for all projects. In all renovation and new construction projects, Rebecca's experience drives her visually stunning and operationally viable design, her essential foundations for timeless design. Along with her team, she creates industry leading designs with classic details ensuring the ageless sophistication for her clients. As the founder of RDJ+A, she has built a talented and agile team. Her team members work closely with Rebecca, maintaining her style and functionality throughout all RDJ+A projects. Her personal attention to the projects and the team helps retain the high level of design and detail that she is known for. Rebecca desires to individually craft each environment, creating captivating architecture and décor. Most important to RD Jones & Associates mission is to create value for each project, embrace the client's needs, adhere to the projects budgetary constraints and build long term working relationships.
Buwa Binitie
Managing Principal - Dantes Partners
Mr. Binitie has more than ten years of experience in real estate development and advisory services. He is instrumental in assessing development opportunities, managing the development team, as well as planning and underwriting the budget for development projects. Mr. Binitie's development experience also extends towards creating and preserving affordable housing. One of his most recent experiences had him providing real estate advisory services regarding the implementation of the New Communities Initiative for the Mayor of the District of Columbia. The New Communities Initiative is a billion dollar comprehensive partnership designed to improve the quality of life for families and individuals living in distressed neighborhoods in Washington, DC. The New Communities Initiative will fight these conditions by transforming highly concentrated low-income neighborhoods into healthy mixed-income neighborhoods. Prior to serving the District, Mr. Binitie consulted with The Neighborhood Development Company to build a $30MM, 72 unit 100% affordable apartment building along Georgia Ave, NW. Mr. Binitie has also been engaged by owners and tenant associations alike to guide them through the D.C Tenant's right act which enables renters to acquire their units at below market rates. His experience to date has shepherded 3 tenant conversions or a total of 129+ affordable units. Mr. Binitie's passion and niche is affordable/workforce housing and welcomes the opportunity to provide housing for those who want to live in the city in which they work. Mr. Binitie has significant experience working with District of Columbia housing officials and community leaders in securing necessary entitlements to move projects forward. He also has experience negotiating consultant agreements and forming development teams (architects, general contractors, environmental firms, civil engineers, etc.). Mr. Binitie previously served as the Director of Quality Control and Client Relations at Real Estate Resource Group ("RRG") where he realized over $5 million in savings for Fortune 1,000 clients during his first two years. At RRG, he was primarily responsible for managing the strategic and logistic aspect of every lease audit campaign. In addition to the above Mr. Binitie happily served on the Board of Capital City Charter School and Washington Area Community Investment Fund (WACIF).
Marc Dubick
President - Duball
Marc Dubick, Principal/President, has over 25 years of experience as an institutional real estate investor and developer. Prior to Duball, Mr. Dubick served as Senior Vice President and shareholder of Lowe Enterprises, one of the country's largest real estate pension fund advisors. Following 17 successful years at Lowe, Mr. Dubick formed Duball, LLC in 2004. He has been directly involved in the acquisition, investment, development or redevelopment of over 3.5 million square feet of commercial, retail and residential properties. Mr. Dubick earned his J.D. from the Washington School of Law at American University, a BA in Economics from the University of Maryland, and graduated from the Gilman School in Baltimore. He has participated in the Urban Land Institute and the International Council of Shopping Centers. He is a licensed real estate broker in Virginia, DC, and Maryland.
Dan McCauley
Principal - The Martin Architectural Group
With nearly twenty years experience, Dan focuses his efforts at The Martin Architectural Group on Multi-Family Residential and Mixed-Use work and Green Studio specialist. His responsibilities include: project proposals, construction documentation, coordination, and on site construction administration. From concept meeting to project close out, Dan works directly with each client and the design team to integrate building design style, cost effectiveness, and a quality finish product. In addition, he actively attends industry events and is responsible for business development. Notable Projects worked on include: (McHenry Row) A Mixed Use Project in Baltimore, MD which includes 250 luxury apartments over retail & a LEED-Gold Certified Office Building, (The Beacon at Waugh Chapel) which includes 298 apartments and a clubhouse, (New Carrollton Station) Mixed Use Metro Station. T.O.D. apartment project, (The Reserve at Stoney Creek) apartments and clubhouse, (Towne Crest) apartments and clubhouse. (Gibson's Grant) Single family TND homes. Dan is a registered architect in Pennsylvania, New Jersey, and Maryland. He received his Bachelor of Architecture Degree from Drexel University. He is a LEED-Accredited Professional and active member of the Delaware Valley Green Building Council, The Urban Land Institute, and The International Council of Shopping Centers. Prior to joining The Martin Architectural Group, Dan led a twelve person team as Studio Leader at Toll Brothers, where he worked for 12 years primarily on residential and clubhouse projects.
Matt Greene
VP Sales & Marketing - IOTAS
Matt Greene is the VP Sales & Marketing at IOTAS. IOTAS is a smart home IoT (Internet of Things) software platform integrating hardware with software for the multifamily real estate space, and specifically apartment communities. His role encompasses overseeing all sales and marketing which includes spearheading international sales initiatives aligning with real estate developers, ownership groups, REIT's, property management companies, channel and strategic partners as well as creating all go-to-market, PR and engagement initiatives for smart communities, the IOTAS brand, as well as industry education as a whole.
Joe LeMense
Managing Director, Community Development & Nonprofit Banking - United Bank
Joseph LeMense is the managing director of community development & nonprofit banking at United Bank, the largest headquartered community bank in Greater Washington. With over 35 years of experience, LeMense guides the Bank's nonprofit business development and lending initiatives throughout the District, Maryland and Virginia. He focuses on providing personalized financial solutions to mission-based organizations involved in community development, affordable housing, education, social services and trade associations. LeMense joined United Bank in 2004, most recently serving as a senior vice president of commercial banking. In this role, he developed and managed long-term lending relationships, primarily in the nonprofit, biotech and government contracting industries. LeMense's areas of expertise include tax exempt bond finance, tax increment finance, Property Assessed Clean Energy ("PACE") financing and Low Income Housing Tax Credit ("LIHTC") and New Market Tax Credit ("NMTC") financing. A fifth-generation Washingtonian and fourth-generation graduate of Georgetown University, LeMense is a board member of the Jubilee Support Alliance and a former mayoral appointee to the D.C. Public Charter School Credit Enhancement Fund Committee. He is an active volunteer and advisor with the Georgetown University Alumni Club of Washington, D.C., a 2015 graduate of Leadership Montgomery and was a charter member and past president of the Metro Bethesda Rotary Club.
Jason Fudin
co-Founder & CEO - WhyHotel
Jason Fudin is the CEO and Co-Founder of WhyHotel. Prior to WhyHotel, Jason was the VP of Strategic Initiatives at Vornado Realty Trust where he worked on developing innovative commercial real estate concepts for the organization. Over his career, Jason has managed commercial real estate development projects valued at over $2 billion and has worked in development, acquisitions, and capital markets. He has his B.Eng. in Mechanical Engineering with a minor in Management from McGill University and his M.S. in Finance and Real Estate from American University.
Bryan Cullen
Managing Director - Hunt Mortgage Group
Bryan Cullen is Managing Director with Hunt Mortgage Group, a wholly-owned subsidiary of Hunt Companies. Based in Tyson's Corner, VA, he is responsible for national loan originations for the Fannie Mae DUS, Freddie Mac, and FHA product lines. Prior to joining the firm in 2004, he originated agency and FHA loans for American Property Financing (now Wells Fargo) beginning in 1994. Over his career he has originated more than $2.5 billion in Agency loans. He began his career servicing FHA loans at AMI Capital (now also Wells Fargo) and later became an underwriter for the fledgling Fannie Mae DUS product from 1991-1993. He has served on various boards for Catholic Charities including the Board of St. Martins Apartments, which oversaw the $50 million construction of 178 affordable apartments in Washington, DC, and for 12 years on the Board of the Annual Golf Classic, which has raised more than $2 million for local charities. Mr. Cullen graduated from James Madison University in 1987 and never needed a post-graduate degree due to nepotism and excellent timing.
Gabriela Cañamar
Principal - LandDesign
Ms. Cañamar Clark joined LandDesign in 1998 with an architectural background, a passion for public spaces and extensive experience in mixed-use, urban infill, residential and commercial projects. As Principal and a senior lead designer in the Alexandria office, Gabby is responsible for project VISION creation and storytelling, concept development and project management. She takes clients through successful project zoning entitlements, works with the design teams and municipal staff to convey the sense of place and the rationale behind the IDEA. She leads design teams through the preparation of full construction documents for large complex projects such as the downtown and waterfront at National Harbor, and the challenging re-development of Downtown Silver Spring; as well as the vision development of the exterior experience for multifamily projects, such as The Frasier in Alexandria, The Lex in Washington DC, and Ovation in Tyson's Corner. A Fulbright Scholar, Ms. Cañamar Clark earned a degree in architecture from the Instituto Tecnológico y de Estudios Superiores de Monterrey, Mexico and a Master of Landscape Architecture from the State University of New York and is a registered landscape architect in Virginia, Maryland, and Pennsylvania. She is also a member of the American Society of Landscape Architects, American Institute of Architects, Urban Land Institute and is also a member of the ACPS Alexandria Business Advisory Council.
Ed Hussey
SVP, Head of Multifamily Production - Pillar Financial, a Division of SunTrust Bank
Ed is responsible for multifamily production across all Pillar product lines including Fannie Mae, Freddie Mac and HUD financing. Ed joined Pillar in January 2015 and has more than 30 years of commercial real estate experience, with the past 20+ years focused on multifamily finance. Prior to joining Pillar, Ed served as vice president of credit risk management for Freddie Mac Multifamily for more than seven years. Before Freddie Mac, he spent 15 years as chief underwriter for Wells Fargo.
Louis Hutchinson
VP & Chief Revenue Officer - WGL Holdings & Washington Gas
Dr. Louis J. Hutchinson, III is Vice President and Chief Revenue Officer for WGL and Washington Gas. In this role, he is responsible for Sales, Marketing and Corporate Communications for WGL, WGL Energy and Washington Gas, as well as building an integrated business platform that enables WGL to compete more effectively and to create and capture more market opportunities, leveraging the entirety of WGL's portfolio in order to achieve sustainable and long term growth. In his position as Chief Revenue Officer, Dr. Hutchinson leads all enterprise-wide revenue initiatives, including the implementation of WGL's brand strategy and oversight of its deployment across all associated business functions consistent with applicable laws and regulations. He has also assumed responsibility for positioning WGL externally in target markets to drive growth and achieve earnings objectives. This includes implementing business development initiatives that demonstrate the value WGL delivers to its customers, shareholders and stakeholders. In 2015, Dr. Hutchinson's first full year in his role at WGL, he transformed the company to increase cross- functional collaboration, realigned the business strategy to meet the growing market demand for diversified and tailored energy answers, and unveiled an energy offering called Distributed Impact ™, energy systems that increase security, reliability and efficiency. Under Dr. Hutchinson's leadership as Chief Revenue Officer, WGL announced record earnings results in fiscal year 2015, with an almost 20 percent increase in earnings per share (EPS) over the previous year. Prior to joining WGL, Dr. Hutchinson served as Officer and Senior Vice President of Public Sector, Energy Efficiency, at Constellation, a subsidiary of Exelon. In this role, Dr. Hutchinson was responsible for starting and then growing revenue generation of Constellation's Retail Public Sector and Energy Efficiency efforts, demonstrated by a successful increase of $1.2M in revenue generation to $6Billion annually in just 5 Years. Before becoming a part of the Constellation team, Dr. Hutchinson was CEO & President of Crunchy Technologies, which developed accessible packaged software products and custom applications for commercial, educational and government clients. Crunchy's professional services team architected and built secure, accessible e-business and e-government applications and systems. Dr. Hutchinson oversaw the operations and general management of 65 employees at multiple locations, prior to the sale of Crunchy to IBM in August of 2005 for IP integration throughout IBM's development software tools for global distribution. 2016 Dr. Hutchinson also held executive positions at Netscape Communications and Powersoft Corporation before forming Crunchy Technologies.  In 2014 Dr. Hutchinson was chosen as one of the Top 100 Most Influential Blacks in Corporate America by Savoy Magazine.  He is a member of the Executive Leadership Council and he is also a member of the Sigma Pi Phi Fraternity. Dr. Hutchinson received his undergraduate degree from The George Washington University, earning a Bachelor of Science in Computer Science and Statistics. He continued his education at Wesley Theological Seminary, where he graduated summa cum laude with a Doctorate of Theology and magna cum laude with a Masters of Divinity.
Joe Ouellette
Partner, Head of East Coast Operations - Standard Communities
Joe Ouellette is a partner at Standard Communities, overseeing East Coast operations. With more than 15 years of experience in the apartment industry, Mr. Ouellette has played an integral role in the acquisition, redevelopment and asset management of nearly 16,000 apartment units located throughout the United States and Puerto Rico, valued over $1 billion. He is the former Vice President of Transactions at Aimco, a real estate investment trust (REIT) and one of the nation's largest owners and operators of market-rate and affordable housing. Mr. Ouellette is a current Board Member of Alexandria Housing Development Corporation, a Virginia-based nonprofit focused on the development and ownership of affordable housing in Alexandria, Virginia. He earned a Bachelor of Science degree in Finance from Virginia Polytechnic Institute and State University, and a Master of Science in Real Estate from Johns Hopkins University, Carey Business School.
Mike Broder
President & CEO - Brightline Strategies
Prior to forming Brightline in 1999, Michael served as a strategic communications consultant to political candidates and non-profit/public-affairs organizations. In 1998, he was appointed Communications Director for the Connecticut Republican State Central Committee and the RNC Northeast Regional Chairman. As Communications Director, Mr. Broder was responsible for developing political strategy, producing paid media campaigns, and managing earned media efforts for the State Committee and statewide ticket as well as a number of targeted congressional races throughout the Northeast region for the RNC. From 1994 to 1998, Michael worked as a political media consultant at SRCP Media (formerly Greg Stevens & Company). Prior to 1994, Michael worked with Michael Deaver (former Deputy Chief of Staff to President Reagan) at Edelman Public Relations and served in the Office of Political Affairs in the first Bush Administration. Mr. Broder's work has received numerous awards including: Pollie, Telly, ADDY, AMR Gold Medals, and the International Television and Video Association Award of Excellence. He has lectured at the George Washington University's undergraduate School of Political Communications and the Graduate School of Political Management. Michael holds a B.A. in Political Communications from The George Washington University, a M.A. in Campaign Management from the Graduate School of Political Management at The George Washington University, and a J.D. from The Catholic University of America, Columbus School of Law.
Brian Miller
Senior Design Director, Interior Architecture - Streetsense
Brian co-established Edit Lab at Streetsense in January 2013. His experience spans all project phases from concept development, architecture, and interiors, through production. Prior to joining Streetsense, he founded the hospitality design firm edit in 2008, and was lead designer on over two dozen restaurants, bars, and nightclubs in that time. Prior to edit, he worked at CORE and Studios Architecture on projects ranging from national retail prototypes to corporate interiors to AIA Award- winning nightclub work. Brian received his Master's of Architecture and BFA in Architectural History from the Savannah College of Art & Design.
David Wolf
President - ON Collaborative
David Wolf is president of ON Collaborative, a full-service residential real estate marketing and sales firm. They provide best-in- class research, planning and advisory services to residential developments nationwide. They work hand-in- hand with developers to implement high-performance projects that exceed their goals. Concurrently with his leadership of ON Collaborative, David is a member of Coldwell Banker's executive team focusing on strategic initiatives and growth. A seasoned leader who understands the importance of creating and executing innovative, needs-based sales and marketing campaigns, David is respected for his ability to lead teams, manage comprehensive efforts and develop astute strategies that deliver superior results. David holds a B.A. from Miami University; has pioneered new ways of marketing and selling throughout a career spent in residential real estate; and has led top-performing teams across the country. Before founding ON Collaborative, David held several significant leadership positions at major real estate companies. One of @properties' first ever agents, he was a key component to the brokerage's growth and success, with a focus in development and luxury properties. He later served in the dual role of president of Related Midwest Sales and of Related Realty, which he co-founded as the company's first-ever full service residential brokerage. David continues to maintain his membership with the Chicago Association of Realtors® and is involved with several charitable agencies, including Off the Street Club, Chicago's oldest boys and girls club. David is a member of YPO - Young Presidents Organization.
Adam Davis
VP - Foulger-Pratt
Adam Davis brings more than 15 years of experience in commercial real estate development and finance. Since joining Foulger-Pratt in 2004, Mr. Davis has been responsible for retail development and acquisitions. Before he joined Foulger-Pratt Development, Mr. Davis worked in commercial real estate finance in Utah. Mr. Davis holds a Bachelor of Science in Finance from Brigham Young University and a Master of Science in Real Estate Development from Johns Hopkins University.
Evan Regan-Levine
SVP - JBG Smith
Mr. Regan-Levine has over seven years of experience in real estate with a focus on market research in urban and emerging markets. Prior to joining The JBG Companies in 2013, Mr. Regan-Levine was an Associate with Monday Properties and interfaced between the New York and Washington DC offices. Before joining Monday Properties, Mr. Regan-Levine worked in JLL's market research group where he acted as an advisor for a wide variety of JLL's investor and occupier clients in Washington DC. In that capacity, he was involved in several national and international consulting and research projects focused on location and market intelligence and analytics. Mr. Regan-Levine's non-profit work centers around the arts and homelessness and he devotes time to work with KEYS for the Homeless as well as Studio Theatre. Mr. Regan-Levine is a member of the Urban Land Institute. B.A. Magna Cum Laude in Government from Georgetown University.
Aakash Thakkar
SVP, Development - EYA
Peter Farrell
co-Founder - CityInterests
Mr. Farrell is a Partner and Co-founder of CityInterests, LLC and PADC Realty Investors LLC (PADC). Both are downtown Washington, DC real estate development and investment companies. PADC, which began operations in 2004, has invested in over 5.1 million square feet of mixed use development land sites in downtown Washington DC. Founded in 2005, CityInterests is a fully-integrated real estate development firm focused on the mixed-use urban revitalization of underserved areas in the Washington, D.C. region as well as boutique residential real estate projects in emerging markets such as Adams Morgan, Shaw, Mt. Vernon and Petworth. The company serves as the Master Developer for Parkside, a 15.5 acre, $860 million development that is the largest privately controlled, Transit-Oriented Development opportunity in the District of Columbia. CityInterests is also redeveloping the 4-acre South Capitol Street Shopping Center into a 325,000 square foot, $80 million dollar mixed-use development. Prior to founding PADC, Mr. Farrell was President and Chief Operating Officer (COO) of Medical Office Properties Inc., a fully-integrated real estate investment trust (REIT) with approximately 22 Medical Office Buildings in 7 states, California, Colorado, Florida, Texas, North Carolina, Virginia and Maryland, and a small portfolio of healthcare-related assets. Mr. Farrell headed the investment team that developed, generated and executed an investment strategy focused on the sale of existing long term assets in order to focus capital in the medical office building arena. Medical Office Properties was sold to CNL Properties and the balance of the healthcare-related assets to a private investor in May 2004. Mr. Farrell's career in real estate began following his graduation from Georgetown University in 1982. Mr. Farrell spent 13 years in the commercial leasing and sales real estate industry working for Cassidy and Pinkard Inc. In 1995 Mr. Farrell joined Legg Mason Wood Walker and Legg Mason Real Estate Services Inc. (LMRES). Farrell started the private equity business platform for private equity investment at both the asset and entity levels. As a Vice President at Legg Mason, Vice President at LMRES and Managing Director of Legg Mason Realty Advisors, Mr. Farrell served in the role of investment banker, overseeing both private and public real estate companies' efforts to raise private equity in foreign and domestic markets and debt placement for clientele.
Michael Cohen
Director of Advisory Services - CoStar Portfolio Strategy
Michael Cohen serves as Director of Advisory Services with CoStar Portfolio Strategy, the leading provider of independent commercial real estate research and portfolio strategy services to the institutional real estate community. With views on markets in the United States and Europe, the firm provides clients with expertise in real estate market analysis, real estate portfolio analysis, mortgage risk analysis, and the design of productive real estate investment strategies. Clients include commercial banks, insurance companies, Wall Street firms, rating agencies, government agencies, pension funds, sovereign wealth funds, investment advisors, real estate investment trusts, and private investors. Under Mr. Cohen's leadership, CoStar Portfolio Strategy's Advisory Services provides a range of custom research services to a client list which represents a "Who's Who" of global real estate capital (both equity and debt). In addition to domestic responsibilities, Mr. Cohen has also led CoStar Portfolio Strategy's European team, providing in-depth analysis and bespoke consulting for clients on both UK and European markets. Mr. Cohen continues to follow, analyze and provide consulting on the state of the U.S. housing market, both rental and for-sale product, tailoring his research in this area to the needs of CoStar Portfolio Strategy's diverse client base. He also assists clients in developing sophisticated investment strategies focused on other major property types both in the U.S. and abroad. The author of several white papers on the state of the apartment market, including The End of the Housing Party: Will Commercial Real Estate Investors Wake Up With a Hangover? and When Will Apartment Landlords Be Fundamentally In Good Shape, Mr. Cohen regularly speaks to industry organizations, is often quoted in the national press, and has appeared on both CNBC and Bloomberg Television. Professional associations include both PREA and a Board Membership with NMHC. Prior to joining CoStar Portfolio Strategy, Mr. Cohen worked for leading analyst firms in both the real estate and technology industries. He received his B.A. from SUNY at Buffalo, J.D. from Cornell Law School, and M.B.A. from the Carroll Graduate School of Management at Boston College. Mr. Cohen can be reached by e-mail at mcohen@costar.com.
Michael Goodgold
Founder - REA
Randy Hope
Managing Director - Post Brothers Apartments
Randolph Hope is a development and leasing professional with a diverse background in both multifamily and retail real estate. Randolph is responsible for leading Post Brothers retail development in addition to asset management of its growing portfolio. Prior to joining Post Brothers in 2014, Randolph was a Director at Panther Properties in which he was integral in growing the company from its first acquisition in 2010 through its completion of it first fund in 2014. Randolph oversaw the acquisition and development of more than 3,600 apartment units across 13 communities throughout the Southeastern United States. The portfolio created has a value in excess of $450 million and more than $100 million of equity capital invested. Prior to forming Panther Properties, Randolph was Vice President at Metro Commercial Real Estate the leading retail real estate brokerage firm in the Mid-Atlantic region. While at Metro Commercial he completed in excess of 350 lease and sale transactions with consideration in excess of $300 million.
Flip Collins
VP - Diversified
Susanna Mitchell
Associate - Nixon Peabody
Susanna Mitchell works with nonprofit and for-profit real estate developers and owners to develop and preserve multifamily and seniors housing. She negotiates and closes transactions involving multiple sources of financing for projects subject to various statutes and regulations.
David Kessler
Partner & National Director, Commercial Real Estate Industry - CohnReznick
David Kessler is a partner with CohnReznick and serves as National Director of the Firm's Commercial Real Estate Industry Practice. He has over 30 years of experience providing audit, tax, and management advisory services to the real estate and financial services industries, representing clients nationally. David represents developers, private equity funds, institutional investors such as life companies and pension funds, lenders, asset management companies, property management companies, REITs, and loan funds. His clients operate and develop hotels, office, multifamily, industrial, retail, nursing and assisted living, land development, military housing, and student housing units. David's services for commercial real estate clients include audit and management advisory services, including assisting new and existing PE funds with structures, compliance, and asset or portfolio due diligence. He works with RIA's, Fund Managers, and is proficient with real estate accounting and reporting as well as real estate operations. David frequently works with the firm's Advisory Practice. David designed and has taught a real estate accounting graduate-level course at Georgetown University's School of Continuing Studies and the University of Maryland's School of Architecture, Planning, and Preservation as part of each university's graduate degree program in real estate development. He speaks frequently at real estate industry conferences throughout the country. He serves on the Board and is Treasurer of Junior Achievement of Greater Washington and is a Board Member of Barker Adoption Foundation.
Tyler Blue
Senior Managing Director - Berkadia
J. Tyler Blue is a Senior Managing Director responsible for the operations of the Berkadia Mid-Atlantic Capital Markets office. Prior to joining Berkadia, Mr.Blue served as Executive Vice President at Walker & Dunlop and ran the Capital Markets platform there. Over the past 32 years, Mr. Blue has arranged in excess of $17 billion in commercial mortgage financings for apartment, office, industrial, retail and hotel properties. Mr. Blue is a member of the Urban Land Institute, Mortgage Bankers Association, International Council of Shopping Centers, and the Commercial Real Estate Finance Council. Mr. Blue has served on the Housing Committee of the District of Columbia Building Association and on the Board of Directors of the Aberdeen & Rockfish Railroad Company. He is currently active with numerous local charities. Mr. Blue received his bachelor of arts in history from the University of Virginia in 1983.
Meridith Moldenhauer​
Member - Cozen O'Connor
Meridith uses her real-world experience with her extensive legal knowledge to provide her clients with creative and results-driven legal advice. Armed with her in-depth business and regulatory background, Meridith works closely with developers, architects, contractors, property owners, and tenants as an integral member of their team. Meridith has deep roots in Washington D.C., growing up in both Annapolis and Georgetown, attending Georgetown University and the University of Richmond and building her family on Capitol Hill. Meridith brings her knowledge of the region to her practice to provide her clients with informed legal insight and useful risk analysis. Meridith's background in business, in conjunction with her regulatory experience, informs her approach to the practice of law and enables her to deliver realistic risk assessments and options, thus allowing her clients to proceed from an informed perspective.
James Moore
COO - Brightline Strategies
Traci Scudder
Founder - Law Office of Traci R. Scudder
Traci R. Scudder is a land use and zoning attorney with more than 10 years of experience. Her experience includes counseling builders, developers, and property owners on zoning matters including site development and site plan approval for new and existing residential and commercial projects. She provides counsel in the following areas: master plans, sectional map amendments, mixed-use development, transit oriented development, subdivisions, recreation facilities agreements, storm water management regulations and historic preservation. Further, Ms. Scudder provides legal services related to departures and variances, nonconforming use approvals for existing residential and commercial buildings, special exceptions, and permit filing and review process. Additionally, Ms. Scudder has experience in laws and regulations related to other administrative and regulatory areas in Maryland, including municipal law, alcoholic beverage law and regulations, and landlord-tenant law. Ms. Scudder frequently represents clients in land use hearings before the Maryland-National Capital Park and Planning Commission (M-NCPPC), the Prince George's County Zoning Hearing Examiner, the Prince George's County Board of Appeals, the Prince George's County Council sitting as the District Council in land use and zoning matters, and the Board of License Commissioners. Ms. Scudder also has significant experience working with County Code Enforcement as well as Staff at the M-NCPPC regarding zoning code compliance issues, resolving complex violations and enforcement issues. Her practice includes assisting clients with the County's permit review process all the way through issuance of the permit. She also works with clients on nonconforming use matters and helps her clients obtain approvals from the M-NCPPC with regard to grandfathering existing residential and commercial non-conforming uses. Ms. Scudder obtained her J.D. from the University of Tennessee College of Law and her Master of Science degree in broadcasting communications from the University of Tennessee College of Communications. She also earned her B.S. from the University of Tennessee College of Communications. Ms. Scudder utilizes her background in communications to present strong oral arguments, testimony, and factual information before State, County, and Municipal agencies and administrative bodies. Ms. Scudder is admitted to practice in Maryland.
Registration Opens

Presented By:


Coffee, Networking, and Breakfast Presented by AECOM Tishman

Welcome Remarks from Bisnow and Washington Gas

Opening Keynote One-on-One Interview
• Don Layton, CEO, Freddie Mac
• Moderator: Willy Walker, CEO, Walker & Dunlop


Remarks From the Podium
Jason Fudin, WhyHotel


New Construction & Development: How Top Multifamily Firms are Financing, Designing, and Delivering New Multifamily Product in the Mid-Atlantic
• Chris Smith, Chairman & CEO - WC Smith
• Tony Marquez, EVP & Chief Real Estate Lender - EagleBank
• Adam Davis, VP - Foulger-Pratt
• Greg Curci, EVP & COO - Madison Apartment Group
• Rebecca Jones, Founder & Principal - RD Jones
• Dan McCauley, Principal - The Martin Architectural Group
Moderator: Tyler Blue, Senior Managing Director - Berkadia


Affordable Housing: Finance and Development
• Buwa Binitie, Managing Principal - Dantes Partners
• Peter Farrell, co-Founder - CityInterests
• Joe LeMense, MD, Community Development & Nonprofit Banking - United Bank
• Aakash Thakkar, SVP - EYA
• Joe Oulette, Partner, Head of East Coast - Standard Communities
Moderator: Susanna Mitchell, Associate, Nixon Peabody


Remarks From the Podium
Jeff Hayward, Fannie Mae


Presented By:


Networking Lunch & Expo Presented by Gates Hudson

Remarks from the Podium
Gabriela Cañamar, LandDesign


Fireside Chat
• Toby Bozzuto, CEO - Bozzuto
• Bob Kettler, CEO - Kettler
Moderator: Sean Stadler, Managing Principal - WDG Architecture


Value Add/Renovations & Adaptive Reuse: Bringing Value and New Life to Class-B Apartments and Lackluster Buildings
• Randy Hope, Managing Director - Post Brothers Apartments
• Ed Hussey, SVP, Head of Multifamily Production - Pillar Financial, a Division of SunTrust Bank
• Jessie Henry, MD - Mill Creek
• Dean Sigmon, EVP & co-Director, Multifamily Group - Transwestern
• Joshua Bernstein, CEO - Bernstein Management Corporation
• Jair Lynch, President & CEO - Jair Lynch Real Estate Partners
Moderator: Meridith Moldenhauer, Member, Cozen O'Connor


The Evolution of the Unit and the Future of Intelligent Housing: Leveraging Tech and Design for Smarter Living
• Vicki Davis, President - Urban Atlantic
• Matt Greene, VP - IOTAS
• Flip Collins, VP - Diversified
• Martin Ditto, CEO - Ditto Residential
Moderator: Traci Scudder, Founder, Law Office of Traci R. Scudder


Remarks from the Podium
Brian Miller, Streetsense


Afternoon Snacks, Networking & Expo

Trends in Urban Multifamily Programming: Design, Amenities and Floorplans
David Wolf, ON Collaborative


Moneyball for Real Estate: Driving Preference, Pace and Premiums in a Commoditized Market
• Mike Broder, President & CEO - Brightline Strategies
• Michael Goodgold, President - REA
• Evan Regan-Levine, SVP - JBG Smith
Moderator: James Moore, COO, Brightline Strategies

Demographic Shifts – What Does It Mean For Apartment Investors?
Michael Cohen, CoStar


Investing in the Washington Region: What Makes the Region a Hotbed for Investment
• Jason Pantzer, co-President, Pantzer Properties
• Jonathan Morgan, President, Morgan Properties
• JM Schapiro, CEO, Continental Realty Corporation
• Drew White, EMD, ARA Newmark
• Bryan Cullen, MD, Hunt Mortgage Group
• Marc Dubick, President, Duball
Moderator: David Kessler, Managing Partner, Real Estate Industry - CohnReznick

Presented By:


BMAC East 2017 Special Reception Presented by Unitronics

Bisnow Multifamily Annual Conference, East
Please join Bisnow and the East Coast's TOP multifamily executives for the Sixth Annual BMAC East conference on November 28th at the Renaissance Washington, D.C Downtown Hotel!

This year, Bisnow is beyond excited to announce a one-on-one interview of Freddie Mac CEO, Don Layton, by Walker & Dunlop chairman & CEO, Willy Walker! On top of that, our panels will delve deep into all aspects of the industry, covering important topics such as:

- Multifamily Investment & Finance
- Hot New Tech
- Mixeduse
- Affordable Housing
- New Construction & Development
- The Evolution of the Unit
- The Amenities Arm Race
- Renovations & Adaptive Reuse
- Property Management
- Washington Region's Condo Market

As always, Bisnow promises plenty of networking opportunities to connect in a fun, and fast-paced atmosphere in the Nation's capital. We hope to see you there!

Join the conversation on Twitter using hashtag #BMACEast17! and follow us @BisnowDC!
WHY SPONSOR
Bisnow events are known for facilitating deal-making with lots of networking opportunities. Whether you are an owner, developer, manager, broker, lender, supplier, or consultant, your company is a crucial part of the national multifamily market. Bisnow offers many opportunities for you to build good will and raise your company's profile in this ever-changing industry. You'll connect with existing and potential customers, partners, distributors, investors and vendors, and have the opportunity to showcase your products and services in front of a large and relevant audience.
OPPORTUNITIES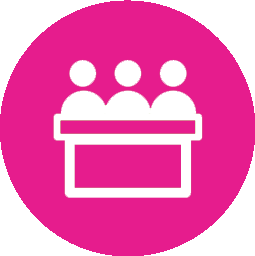 Whole Panel Sponsorship
Panelist Sponsorship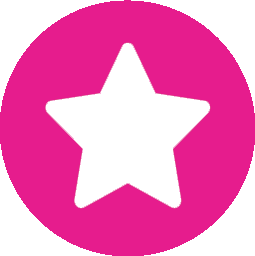 Branding Sponsorship
Commercial Sponsorship
BRANDING ADD-ONS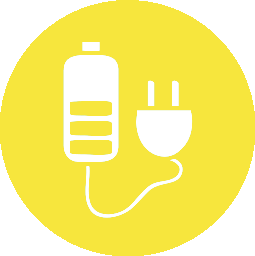 Charging Stations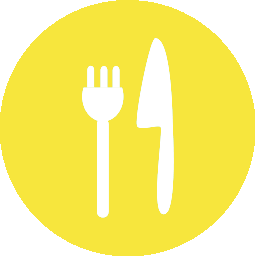 Sponsoring a Meal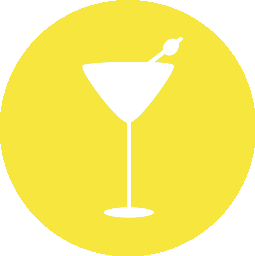 Event Cocktail Sponsorship
Venue
Renaissance Washington, D.C. Downtown Hotel
999 9th St NW
Washington, DC 20001

Ballroom: Grand Ballroom, Ballroom Level

Parking Information:
Valet
Up to 3 hours: $22.00
Over 3 hours: $45.00

Self-Park Garages
Up to 1 hour: $11.00
1 hour to 9 hours: $17.00