EVENT HOST
Bank of America Plaza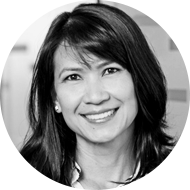 Mimi Nguyen
EVP Underwriting
KBS Realty
As executive vice president of underwriting, Ms. Nguyen oversees a team responsible for the underwriting, due diligence and closing of acquisitions across the nation on behalf of KBS REIT, pension fund and sovereign wealth fund clients. Ms. Nguyen is a member of the Investment Committee which evaluates and authorizes all new investment opportunities. Ms. Nguyen plays a lead role in managing and building relationships with third-party consultants utilized during and after the due diligence process. Additionally, she is involved in the training of analysts and the development of operational and analytical tools used throughout the company. Prior to joining KBS, Ms. Nguyen was a senior consultant in the Financial Consultant Group at CBRE where she assisted brokers with the disposition and leasing of commercial real estate assets. Preceding her role as senior consultant, Mrs. Nguyen worked in the Appraisal Department at CBRE. Ms. Nguyen graduated from the University of California, Irvine, with a bachelor's degree in environmental design.
Kacy Keys
SVP, ​Development Western Region
Seritage Growth Properties
A fascination with the evolution of the urban fabric was Kacy Keys' motivation to begin her career in real estate. She has been involved with economic development for the duration of her career; backed by a J.D. and an M.A. in urban planning, she worked with Mayor Richrd Riordan's business team on Disney Hall, the Cathedral and Staples Center, also spearheading the drafting and enactment of the Adaptive Reuse Ordinance. After a decade with JH Snyder, where she contributed to several signature projects, including the redevelopment of North Hollywood and 959 Seward , Kacy recently joined Seritage Growth Properties, a national owner of approximately 42M SF of retail properties and 3,000 acres of land, as SVP of development for the West Coast region. Retailer demand for mall and shopping center space continues to outpace supply, which remains well below the historical average. This dynamic, she says, is one of the greatest challenges the industry faces, but one Seritage sees as an opportunity to repurpose and redevelop these spaces into exciting, multi-tenant shopping destinations, as well as larger scale mixed-use projects. She loves spending time with her three children, exercising and live music.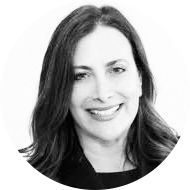 Sondra Wenger
Managing Director of Investments
CIM Group
Investments of CIM Group. Ms. Wenger has management responsibility for broker relations, and also sources real estate investments across CIM Group's platforms. Prior to joining CIM in 2009, Ms. Wenger had an extensive career in real estate investments at firms such as Arden Realty under General Electric in the Western United States, Equity Office Properties, and MacFarlane Partners. Earlier in her career she was a Certified Public Accountant. Ms. Wenger earned a B.S. degree in Business with an emphasis in Accounting, graduating with honors from the University of California Riverside. She is a member of the Urban Land Institute, serves on the Executive Board for the Urban Mixed Use Development Council (Gold Flight), and is a mentor for the young leader partnership program.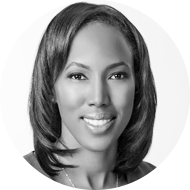 Kenya Williams
Executive Director - Real Estate Banking
J.P. Morgan Chase Bank
Kenya Williams is an Executive Director in the Los Angeles office of J.P. Morgan's Real Estate Banking Division ("REB") within the Commercial Real Estate Group. In this capacity, Kenya originates on-balance sheet acquisition, construction, term loans, and a host of related financial services to public and private real estate funds and developers.   Prior to joining J.P. Morgan, Kenya was a Senior Vice President and Market Manager at PNC Bank, managing its commercial real estate business in Southern California. Prior to joining PNC, Kenya spent 7 years in Wells Fargo commercial real estate practice, lending to both private and public real estate investors. Kenya received a Bachelor of Science in Business Administration with an emphasis in real estate finance from the University of Southern California. She is one of the founding members of The Regal Group, a networking group for women in real estate, and is a member of the USC Lusk Board, City of Hope LARE Council, and ICSC. A native Californian, Kenya lives in Los Angeles with her husband and daughter.
Marianne Lowenthal
EVP
Combined Properties
Marianne Lowenthal directs all acquisition and development activity for both mixed-use and retail projects on the West Coast for Combined Properties. She joined the company in 2005 and has been responsible for developing and/or redeveloping: Lincoln & Rose, Commons at La Verne, Turnpike Shopping Center, Foothill Ranch Towne Centre, 990 Palm, Santa Monica and La Brea, Shops at Bear Creek, and the Terraces. Acquisitions during her tenure include: Brentwood Place, Studio City Place, Courthouse Shopping Center, land for Sunset Time, Kings Road, Parcel B in Culver City, and the Terraces. Current development projects are: Sunset Time, The Crown, and Culver City. Ms. Lowenthal has been in the development business for 28 years and has worked through complicated entitlements and design issues. In her previous position as Executive Vice President for Bond Companies in Los Angeles, she specialized in mixed-use development and was responsible for the first major mixed-use development in Hollywood CA which contained 300 residential units and 100,000 SF of retail. Prior to holding that position, she had equity investment and management positions as principal of her own business, Lowenthal & Company. There she completed the sale of 3.2 million square feet of office buildings in two high-rise mixed-use projects in Los Angeles, in addition to being project manager for the development of a 500,000 square foot mixed-use project in Burbank, CA. Ms. Lowenthal began her career at The Prudential Realty Group where she started in the development division and rose to become manager of the Western Region portfolio, totaling over 6 million square feet with a combined value in excess of $1.5 billion. Marianne Lowenthal received a B.A. in Political Science and an M.B.A. with concentrations in Finance and Real Estate, from the University of California, Los Angeles.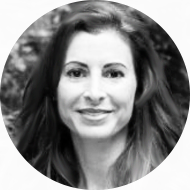 Dani Evanson
Co-Owner
RMA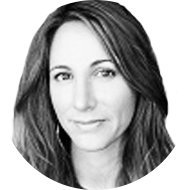 Alexa Arena
EVP
Lendlease
Alexa Arena, Executive Vice President, is responsible for leading and growing Lendlease's development capabilities throughout the California market, pursuing and identifying urban regeneration projects, as well as supporting the development efforts nationally. Prior to joining Lendlease, Alexa ran Forest City's Northern California office serving as Senior Vice President. Under her leadership the Company grew a pipeline of major mixed-use projects. She had over 6 million square feet of residential, office and retail space in development and completed hundreds of housing units. Two of these high profile projects include the 5M Project, the largest private SOMA up-zoning in San Francisco's history, and Pier 70, a 30 acre public-private partnership with the Port of San Francisco. At Forest City she likewise partnered with Westfield on building out Bespoke in our San Francisco Center; a model for co-working and product marketing in a retail environment. She is deeply knowledgeable around products that serve the tech sector and the creative class in cities, and has pioneered several models in San Francisco to that end. Alexa received her MBA from the Harvard Business School, her MPA from Harvard's Kennedy School of Government and her Bachelor of Arts in Urban Studies, Sociology and Political Science from Columbia University. At HBS she wrote a case study on the financial consequence of political risk, which is continuously used across real estate programs and business schools nationally. She was recognized as one of The Most Influential Women in Business on years, and Top 40 under 40 by the San Francisco Business Times. Additionally, Alexa currently serves on several cultural and economic boards including SPUR, a leading civic planning organization focused on developing solutions to urban issues, United Playaz, a local non-profit for youth development and job training, the Museum of Craft and Design, Lamda Alpha and UC Berkely's Fisher Center Policy Advisory Board.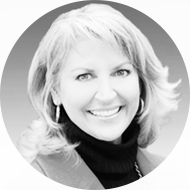 Lynn Owen
COO
TruAmerica
Ms. Lynn Owen is the Chief Operations Officer of TruAmerica Multifamily and brings over 29 years of multifamily and commercial property management experience to her role. Ms. Owen is responsible for overseeing all asset and construction management and portfolio operations functions and is a member of the firm's Investment Committee. Ms. Owen has expertise in managing multifamily and commercial properties of varying investment criteria and business objectives. Prior to joining TruAmerica Multifamily, Ms. Owen was Senior Director of Real Estate at Greystar. Before joining Greystar, Ms. Owen was a Principal/Owner and the Director of Business Development and Marketing at Glacier Real Estate Services, where she had an integral role in selling to Greystar in 2010. Prior to Glacier, Ms. Owen held senior positions at Etico Property Management Company, Allied Group, Lexford NW, New Ventures and C.G. Rein Company. Ms. Owen attended The University of Minnesota, majoring in Business Administration with a focus in Marketing. She holds a real estate broker license in Washington State and has served on the Board of Directors for the Washington Multi-Family Housing Association. Ms. Owen is a frequent speaker at regional and national industry-related events and was named one of Real Estate Forum's Women of Influence in 2015. Ms. Owen is dedicated to fundraising for charities that support children's health and well-being, non-profit organizations that teach job skills to homeless individuals, and organizations that assist victims of domestic abuse.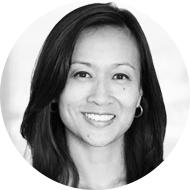 Beatrice Hsu
SVP, Development
Brookfield Property Group
Bea Hsu enjoys real estate development because of its tangible end results. She is drawn to projects that contribute to the revitalization of neighborhoods and the evolution of cities. Bea held posts at the state and city level before getting into the industry; as an adviser to then-Council member Eric Garcetti, she helped build the city's first Affordable Housing Trust Fund and facilitated the early days of Hollywood's redevelopment. As an SVP for Related California, she played a key role in some of the region's significant redevelopment projects, including The Grand Avenue Project in DTLA and Ocean Avenue South in Santa Monica. Bea tells us one of the biggest challenges facing the industry and the region is building consensus with community stakeholders on how to accommodate growth and future development. Los Angeles has an undersupplied housing market, a problem that cannot be solved without updating land use plans and meaningful CEQA reform. Bea makes sure to get out from behind her desk, which allows her to see the broader civic context of the projects she's working on. She sits on the board of Larchmont Charter School and is a member of the LA Board of Airport Commissioners.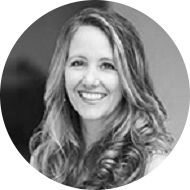 Nadine Watt
President
Watt Companies
After working at Watt Cos every summer as a kid, Nadine Watt (pictured with her husband, Andrew Jameson, and their daughters, Keira and Reese) decided as an adult she wanted no part of the family-run firm founded by her grandfather, Ray Watt. Ray founded his first construction company in 1947, and under his guidance, the company grew from a small building business to a large real estate development organization credited with more than $6B in completed projects, according to Nadine. Nadine initially opted for a career in the entertainment industry, but after working as a film development executive, she was suddenly out of work when the film company went bankrupt. She asked her family for a real estate project just to keep busy, but after a few projects and closing her first deal, she was hooked. "Real estate has become my passion," she says. The firm changed its strategy five years ago, which Nadine says was a difficult decision. The risk to outsource property management and focus on real estate eventually paid off. The multimillion-dollar renovation of Watt Plaza, Century City's first green high-rise and recipient of LEED Platinum certification, is another major accomplishment. Nadine is the first woman chair of the Los Angeles Business Council and also serves on the executive committee for the Los Angeles Real Estate and Construction Council for the City of Hope. Nadine enjoys mentoring women and minorities aiming to get into real estate. She tries to set an example for her two daughters as someone "who works hard and is trying to make a difference" in the world, she says.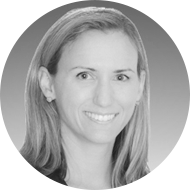 Robin Potts
Co-Head of Real Estate Investments
Canyon Partners Real Estate
Robin Potts is the Co-Head of Real Estate Investments and Director of Acquisitions for Canyon Partners Real Estate LLC. Ms. Potts has been with Canyon for 11 years and is responsible for overseeing the origination and acquisitions of debt and equity investments across Canyon's real estate platforms and holds a seat on all real estate investment committees. During her tenure at Canyon, Ms. Potts has facilitated the acquisition, financing and development of over $5 billion of commercial real estate transactions across all asset classes including multifamily, condominiums, office, retail, hospitality, industrial, student housing and mixed-use. Ms. Potts previously worked in the Financial Institutions Group of Credit Suisse in Los Angeles and focused on equity, debt, and M&A transactions in the mortgage real estate investment trust sector. Ms. Potts is a graduate of Harvard University, and received a B.A. degree in Economics.
Jaime Lee
CEO
Jamison Services
Jaime Lee is the Chief Executive Officer of Jamison Realty, Inc., the commercial real estate leasing and brokerage arm of privately owned real estate investment and development firm Jamison Services, Inc., A key member of the Jamison Services executive team, she is responsible for the firm's approximately 20 million square feet of commercial and multifamily assets in Southern California, Nevada and Texas. Jaime is actively involved at the community, city and state levels. She currently serves as the Board President and Commissioner of the Los Angeles City Employees' Retirement System and is a member of the California Speech-Language Pathology, Audiology, and Hearing Aid Dispensers Board for the State of California. In addition, she sits on the board of the Hollywood-Wilshire YMCA and is an advisor to Southern California Public Radio. Jaime earned both a BA and JD from the University of Southern California. She is an active alumna, serving as an Executive Committee member of the USC Alumni Association Board of Governors and as President-Elect of the USC Asian Pacific Alumni Association Board of Directors. She is also a founding board member of the Harvard-Westlake Korean American Alumni Network.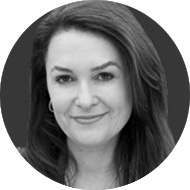 Alla Sorochinsky
CFO
Cypress Equity Investments
Alla Sorochinsky is the Managing Director of CWP and is responsible for acquisitions, financing and asset management. Since 2001, Alla was the Chief Financial Officer of Cypress Equity Investments where she developed and managed the company's asset repositioning and financial reporting infrastructure. Alla oversaw all aspects of the company, including acquisitions, finance, asset management and dispositions. Previously, Alla was the financial controller of several publicly traded technology companies. Alla graduated from the University of California, Los Angeles, with a degree in International Economics and received a Master's degree from the University of Southern California. Upon graduation Alla joined BDO Seidman LLP where she received her CPA license.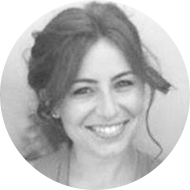 Erin Mavian
COO
Runyon Group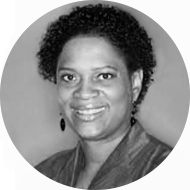 Robin Hughes
CEO
Abode Communities
Robin Hughes has been actively involved in affordable housing and community development for over 30 years and in her 20 years as leader of Abode Communities, she has transformed the organization into a top 50 affordable housing developer nationwide and the premier provider of environmentally sustainable affordable housing in California. Hughes is considered an expert in the field of community development and serves in many leadership roles that shape and promote housing policy at the local, state and federal level. She is board chair of Housing Partnership Network, a national consortium of nearly 100 of the leading housing and community development nonprofits in the country; co-policy chair of California Housing Consortium a non-partisan advocate for the production and preservation of housing affordable to low- and moderate-income Californians; and a board member of California Community Reinvestment Corporation, a premier multifamily affordable housing lender responding to California's statewide affordable housing crisis. In addition to her service as chair of the Affordable Housing Advisory Council for the Federal Home Loan Bank of San Francisco, as well as board member of the JPMorgan Chase Community Advisory Board of Los Angeles, her experience is highlighted by four years as City Planning Commissioner for the City of Los Angeles. Hughes was recognized by Huffington Post as "Person of the Day and Women in Business as Outstanding Nonprofit Director. She was also recognized as Black Business Association's Executive Leadership Award and was featured on the cover of National Real Estate Investor as "Champion of Affordable Housing." She received her masters and bachelor degrees in public administration from the University of Southern California, and graduated from Harvard University's John F. Kennedy School of Government Executive Program.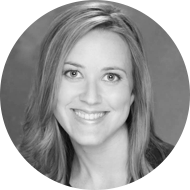 Jessica Levin
Senior Director, Acquisitions
Intercontinental Real Estate Corporation
Ms. Levin spearheaded the opening of Intercontinental's West Coast Office in 2007, located in Los Angeles. Ms. Levin is responsible for acquisition and development opportunities for Intercontinental sponsored funds with a primary focus on the Western United States. In this role, she is responsible for opportunity identification and transaction execution. She oversees the solicitation, analysis, underwriting and negotiation of all real estate acquisitions and is a member of the Intercontinental Investment Committee. Ms. Levin has over 17 years of experience in the real estate industry and has transaction experience in excess of $4 billion; including, over 300M SF of office, industrial, and retail as well as over 6200 residential units. Ms. Levin has experience in acquisitions, dispositions, asset management and development. Prior to joining Intercontinental in 2007, Ms. Levin worked in Acquisitions at Colony in Los Angeles. Prior to that, Ms. Levin held positions at Arden Realty, Jones Lang LaSalle and Archon Group, a subsidiary of Goldman Sachs. Ms. Levin has been featured as a California Deal Maker in the California Real Estate Journal's Annual Deal maker's Issue, in Real Estate Forum's Next Generation of Leaders, twice in the Women of Influence issue of Real Estate Southern California and in Real Estate Forum's 40 Under 40 Issue.  Ms. Levin earned her BA from the University of Wisconsin-Madison.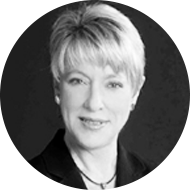 Keynote
Carol Murray
Principal
The Lifework Institute
As co-founder of The Lifework Institute Carol brings more than 20 years of experience coaching executives and their senior teams through challenging periods of organizational growth and change. Currently, she focuses her efforts in assisting CEOs and their direct report teams in developing new levels of leadership awareness and effectiveness thereby enhancing their ability to build accountable, sustainable and industry leading organizations, both regionally and nationally. Past clients include executives in a wide array of industries ranging from technology and real estate to finance, energy, agriculture, transportation, manufacturing, and more. As an acknowledged leadership expert Carol has offered her insights to a number of audiences across the country including The Urban Land Institute's (ULI) District Council Advisory Boards, National Product Councils, incoming District Council Chairs, ULI National Staff and more recently to 150 National Product Council Leaders (large scale real estate developers) at last year's Spring Meeting in Philadelphia. A year ago Carol led a one hour webinar on "leadership" for a record-breaking 1,700 ULI members nationwide. She has presented to the Centers for Sustainable Leadership in the Northwest for two years in a row, and currently, she is launching her highly acclaimed fourth annual 5-week Leadership Program in San Francisco. A graduate of Duke University (BA Economics), Carol began her career as chief in-house economist for a $3 billion private bank in Washington, DC. Later, she joined a Washington based executive coaching firm, and as a Partner, established and led the firm's most profitable regional office in San Francisco. She currently resides in the Bay Area.
Ochi Scobie
Workplace Services Manager
Netflix
• Lead facilities and space planning strategy for all offices and studios. • Successfully evaluate, analyze, negotiate and recommend commercial property leases, purchases and dispositions. • Manage the transition of properties from development/construction to operating phase. • Evaluate, develop, and implement departmental policies and procedures, goals and objectives, and standards of work performance for the staff, building, building systems, and equipment. • Facilitate and oversee office moves. • Have direct involvement in design and supervision of all studio and office construction projects. This includes vendor recommendation and negotiation. • Regularly communicate high-level real estate & studio requests, projects and concerns with Senior Executives. • Develop and track budgets for capital projects, operational expenses and internal events. • Assure projects are delivered on time / on budget. • Manage interactions with the Landlord for building services and to ensure all legal and lease obligations are met. • Manage ongoing maintenance of the offices: serve as direct contact for all vendors and building relationships. • Manage relationship and delegate projects between in-house office and facilities staff with landlord and other studio staff. • Track employee requests and department response to assure a very high level of satisfaction. • Recommend new or modified processes that improve functional efficiency and effectiveness. • Work closely with our Director of Company Life and in-house design team on all office space internal and external signage.
Lily Kao
Director
AEW Capital Management
Ms. Kao is a Director at AEW and Portfolio Manager (West Coast) for the AEW Core Property Trust ($7.9B GPV as of 2q17). In this role, she is responsible for overseeing the management of the Fund's West Coast portfolio and providing investor relations support to the Fund's West Coast based investors. Prior to joining the Core Property Trust team, Ms. Kao served as the Asset Management Team Leader for AEW's Los Angeles office where she was responsible for overseeing a team of over 15 professionals responsible for the management of a $5 billion West Coast portfolio consisting of over 19 million square feet of commercial property and 10,000 multifamily units. Ms. Kao joined the firm in 1998 and has 19 years of institutional real estate advisory experience in a variety of property types. Ms. Kao is a graduate of the University of Southern California (B.S.).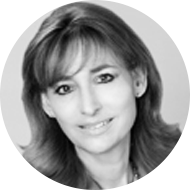 Cheryl Prell
Partner
Allen Matkins
Cheryl S. Prell is a partner in the Real Estate Department of Allen Matkins, and practices in the Century City office. Her practice has focused on the leasing and ongoing management of office and industrial projects and retail shopping centers, as well as the acquisition, disposition and redevelopment of retail and office building projects. She has worked on several complex lease workout transactions, including workouts with Brobeck, Phleger & Harrison, Ameriquest, Thelen LLP, and Heller Ehrman. She has also successfully represented numerous landlords in connection with operating expense audits by their tenants. Cheryl has represented a variety of clients during her more than 30 years of practice, including institutional investors and privately owned companies, such as Kilroy Realty Corporation, Beacon Capital Partners, Macquarie Office Trust, Maguire Partners, Teachers Insurance and Annuity Association, Sumitomo Life Realty (N.Y.), Inc., Douglas Emmet & Company, Equity Office Properties, and J.P. Morgan Investment Management, Inc. Cheryl is currently involved as one of the founders of REal Women, a group formed in 2009 which includes several women with careers in commercial real estate as members. REal Women is both a networking group that provides support for the members' own career development, and an informal organization that provides mentoring to high school and college age women with respect to education and career opportunities, and preparing for the job market.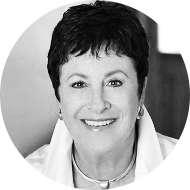 Carol Schatz
President & CEO
Downtown Center BID
Carol Schatz, president and CEO of the Downtown Center BID, is known as DTLA's biggest champion. Before she landed in DTLA, she was an SVP at the California League of Savings Institutions and then deputy regional director for the Federal Savings and Loan Insurance Corp, where she oversaw the liquidation of billions of dollars in assets of failed savings institutions in the 12 western states. The most rewarding part of her job these days is touting the success of DTLA's transformation. "Being a pivotal player in Downtown's complete transformation has given me the greatest satisfaction," she says. The possibilities are endless in DTLA, according to Carol. She sees construction costs and land prices as challenges developers face as a result of the progress that has been made. "We've become a victim of our own success," she says. Carol also has concerns about the "misguided" anti-development legislation now being tossed around. She advises women and others getting started in the industry to "trust your instincts, and don't take no for an answer." Away from the office, she enjoys the opera and theater as well as traveling, hiking and swimming.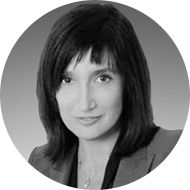 Alicia Wachtel
Vice President, Regional Healthcare Leader
HOK
Alicia Wachtel, LEED GA, is a Principal in the Los Angeles office of HOK. Since joining the firm in 1999, Wachtel has served in the roles of Project Director and Regional Healthcare Practice Leader. She is currently focused on working with Regional Leaders in all complex market sectors serviced by HOK. Alicia holds overall responsibility for ensuring that HOK clients reach their goals at all levels, from strategy and vision through project development, construction and implementation. Alicia brings to HOK client's deep expertise in multiple healthcare design and delivery methodologies, including hospital P3s. Wachtel's professional career has been focused on the delivery of a healthcare projects. As Project Director, she most recently led the design and delivery of the Scripps La Jolla Prebys Cardiovascular Institute that commenced seeing patients earlier this year. She is currently leading the Ventura County Medical Center replacement Hospital projects, a Design Build project currently nearing completion. She holds a Master Degree in Architecture and Urban Design from the Israel Institute of Technology and the School of Architecture, Montevideo, Uruguay.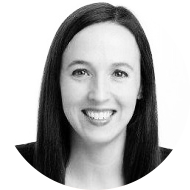 Sara Neff
SVP
Kilroy Realty
Kilroy Realty Corp SVP for sustainability Sara Neff dipped her toes in the entertainment industry before realizing she wanted to make "more of an environmental impact." To learn how to help businesses align their financial and environmental goals, she went to business school, where she oversaw the business student sustainability organization on campus. Kilroy Realty hired her after graduation to start its formal sustainability programs. One of her proudest moments to date was when GRESB named Kilroy Realty as the No. 1 real estate company in North America for the past two years, she says. There are some challenges in the industry she is concerned about, including lease structures that have made it "impossible for other landlords to do energy/water efficiency work in buildings." Kilroy is a "strong supporter" of the IMT Green Lease Leaders program and earned the Green Lease Leader designation two years ago, and then the Green Lease Leader Team Transaction Award this year, Sara says. It's important for women to get involved in the sustainability community, such as through USGBC, where she chairs the board of the LA chapter, and BOMA, Sara says. A wide range of perspectives is required to solve environmental problems, she says. She also recommends at least getting the LEED GA credential. Outside of work, Sara enjoys going to the beach and on forest walks with her husband and two young daughters. She also periodically loves to do improv comedy.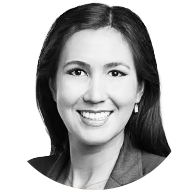 Sonnet Hui
Vice President, Design & Construction – Studio Operations Group
NBC Universal
Born and raised in Hong Kong, Sonnet Hui learned from an early age that life is a creative enterprise shaped by how we choose to respond to challenges and opportunities. This translated to her career in real estate development, a field she enjoys because it enables her to facilitate social dialogue and collaboration, navigate complexity, and harness diversity to help design and build more innovative, responsible and sustainable social structures for the future. Sonnet loves her career, because she is able to apply the knowledge of the built world from her USC degree in architecture and utilize her business sense and cross-cultural skills in an entrepreneurial and challenging way. The key to success, she says, comes in three parts: visualizing success, staying hungry and creative, and finding new ways to get inspired and to inspire others. The sometimes counterintuitive and convoluted city approval process can be difficult to navigate, Sonnet tells us, but she sees it as a matter of collaboratively finding solutions. She's in constant pursuit of the balance between work and life, making a point to spend time with her children and to exercise, eat well and practice mindfulness to stay healthy.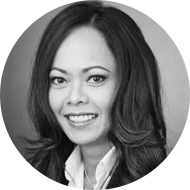 Gilda Rivera
Senior Vice President
George Smith Partners
Ms. Rivera has over 19 years as a commercial real estate lender and broker. With a focus in the Asian markets, Gilda is responsible for the origination, analysis, structuring and placement of debt & equity for all income producing property types throughout United States. This past year, Ms. Rivera reached $100 million in closed transactions which is the highest number of dollars brought in by a female broker at George Smith Partners. During her tenure at George Smith Partners, Ms. Rivera structured complex transactions and facilitated, structured, and closed over $2 billion dollars in commercial real estate financing. Gilda utilizes her outstanding lender relationships to provide certainty of execution and creative structured financings for her clients. Prior to joining George Smith Partners in 2004, Gilda was employed as an analyst and underwriter for Washington Mutual Bank (now JP Morgan Chase), of "on-book" multi- family & commercial real estate loans and commercial mortgage backed securities (CMBS). Ms. Rivera holds Master of Business Administration and Bachelor of Science degrees from University of California Los Angeles. She has traveled internationally and is an open water scuba diver.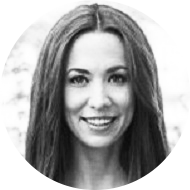 Sara Mailloux
Director, Workplace Experience
Hulu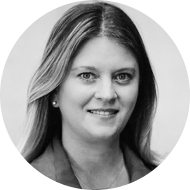 Rhonda Slavik
Director
Polaris Pacific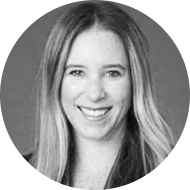 Carolyn Leslie
Senior Asset Manager
Atlas Capital
Ms. Leslie joined Atlas in 2017. She is responsible for the asset management of ROW DTLA including overseeing leasing, property operations, and the overall stabilization of the 30 acre site located in the heart of Los Angeles. Prior to joining Atlas, Ms. Leslie was a Senior Asset Manager at Watt Companies where she directed a portfolio of retail, office and multifamily assets as well as headed up acquisitions for the division. Ms. Leslie received an M.B.A. with an emphasis in Finance from the Graziadio Business School at Pepperdine University and graduated from Vanderbilt University with B.A. in Economics and Art History.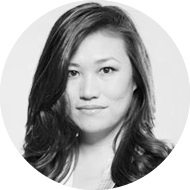 Scé Pike
CEO & Founder
IOTAS
Scé started her career in the 90s in Silicon Valley, designing and developing the 1st ecommerce sites for GM, HP, Blue Cross and others. Later she helped to pioneer smart phones at Palm. In 2007, Scé started her own company, Citizen, the 7th fastest growing company in Oregon which focuses on Internet of Things (IoT) products such as connected cars and connected health. While developing IoT products for these industries, she realized that there was a lack of enterprise-level Smart Apartment solution designed specifically for the Multi-Family-Home Industry. In 2014, she founded IOTAS, a smart apartment hardware and software technology company to help the MFH industry increase revenue, save costs, gather insights & monetize data from their portfolios. IOTAS has been recognized by Fortune, Wired, Gigaom, ABC, NBC, Chicago Tribune and more as the new way of automating apartments to attract tenants. Scé has spoken at Health 2.0, TechFest NW, WebVisions, NAA, and BISNOW on the impact of Internet of Things.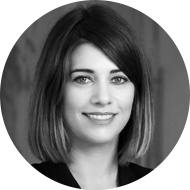 Jodie Poirier
Managing Director
CBRE
Jodie Poirier is managing director at CBRE's South Bay operations. In her role, Jodie oversees the firm's full spectrum of service offerings —including advisory and transactions, capital markets and enterprise facilities management—and is leading the delivery of these services to clients throughout the South Bay area. Jodie joined CBRE in 2015 as a director in the company's Advisory & Transaction Services |Occupier business. In that role, she partnered with market leaders, sales management and advisory professionals to pursue and win large, often complex, occupier assignments throughout the U.S. Her expertise includes developing strategic business solutions to increase annual brokerage revenue, implementing technology tools, and establishing key relationships with current and prospective client accounts. Jodie has more than 14 years of experience in the commercial real estate industry. Prior to joining CBRE, she was vice president at The Davis Cos., a real estate investment, development and management firm, and national director of brokerage at Colliers International. She also supported Bank of America's office portfolio as a Transaction Manager at Jones Lang LaSalle. Jodie received a bachelor's degree from Cornell University and a master of science in real estate development from the Massachusetts Institute of Technology.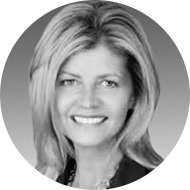 Natalie Bazarevitsch
Senior Vice President
CBRE
Natalie has 25 combined years of experience as a Senior Managing Director and real estate brokerage professional with the firm. Specializing in office properties and occupiers, with extensive experience in ground-up developments, leasing and investment sales, Natalie focuses her efforts on representing investors, owners, corporate and office tenants throughout the Tri-Cities markets of Pasadena, Glendale and Burbank and throughout the San Gabriel Valley. For 13 years, Natalie was an integral part of the Inland Empire and San Gabriel Valley's office market growth. Her involvement within the commercial real estate community as well as the Cities and 3 Counties that make up the Regions, positioned her well in 2008 and for the next 6 years, to oversee two of the largest Regions in the U.S. as its Senior Managing Director. Charged with growing and overseeing over 200 sales professionals and staff combined with the operations of the Inland Empire and the Los Angeles North Regions, Natalie's insight into and approach to the market in which she now represents Landlords, Tenants, Buyers and Sellers has been expanded through her leadership roles and experience. Natalie's multi-faceted background, process-driven approach, commitment to the industry, regional reach and strong relationships within and outside of CBRE, enables her to provide the highest level of service to her clients, with the strongest of business and work ethics, knowledge and experience. LEADERSHIP ROLES: GREATER LOS ANGELES & ORANGE COUNTY REGION | NATIONAL  Healthcare Practice Group Leader (2010-2013)  CBRE Excel – Training and Education Functional Leader (2008-2013)  CBRE Cares GLA-OC Regional Chair (2008-Present) | CBRE's Philanthropic arm  CBRE Women's Network – National Advisory Board Member (2000 – Present)  CBRE SoCal Summer Intern Program Leader (2008-2013) PROFESSIONAL AFFILIATIONS & INDUSTRY RECOGNITION  CBRE Women's Network – National Advisory Board Member 2000 – Present(www.cbre.com/womensnetwork)  Commercial Real Estate Women (CREW-LA) Los Angeles Chapter - 30th Anniversary Executive  Committee Member (2014/2015)  AIR CRE Board Member - 2017  "Woman of Excellence" Honoree, February, 2015 - Commercial Real Estate Woman (CREW-LA) Los Angeles Chapter  Endurance of Spirit Award, 2011- Awarded to one CBRE individual annually  Benjamin Arthur Banker Educational Excellence Leadership Award, 2010 – Awarded to one CBRE individual annually  McCarthy Award for professional excellence, integrity, service and teamwork – Greater Los Angeles Region, 2004  San Gabriel Valley Economic Partnership Member 1998-Present  Valley Industry & Commerce Association (VICA) Executive Board Member 2012 - 2014  NAIOP: Member -1992 to Present; SoCal Chapter Membership Committee 2013 & 2014; Inland Empire Chapter Board Member 1998-2012 and Chapter President, 2005 PARTIAL CLIENTS LIST: Allstate Insurance • PCV Murcor Real Estate Services • Tetra Tech • City National Bank • Community Bank • AIG • ISI Translation Services • UBS • LACERA • Equity Office Properties/Blackstone • Edgewood Realty/The Kutzer Company • TA Associates Realty • American Realty Advisors • The Ratkovich Company • Metropolitan Life Insurance Company • Piedmont Office Realty CHARITABLE ORGANIZATIONS: Birthday Cakes for Homeless Children • Boy Scouts of America • High Point Academy – Strategic Planning • Five Acres • Huntington Hospital – SCRUBS • American Heart Association – Circle of Red Member • Project Kindle • Rivals United for a Kure Cancer Research.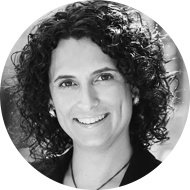 Dana Trujillo
CFO
Skid Row Housing Trust
Ms. Dana Trujillo is responsible for all financial transactions and real estate investments, including the acquisition and development of new permanent supportive housing in Southern California and the recapitalization of the Trust's existing portfolio. She oversees the accounting, real estate development and asset management divisions at the Trust. She is accountable for the financial performance, reporting and accounting for $265 million of total assets and maintains a pipeline of new real estate investments totaling over $290 million. Ms. Trujillo joined the Trust in 2013 and over fifteen years of real estate experience and is credited for the development of over 1,000 units of award-winning, sustainable and service-enriched affordable housing throughout Los Angeles County. Ms. Trujillo holds a B.S. from the University of Southern California and sits on the Board of Directors for the Southern California Association of Nonprofit Housing.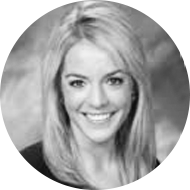 Laura Stumm
Managing Director
NGKF
Laura Stumm is a managing director with Newmark Knight Frank in Los Angeles and a lead member of Newmark Knight Frank's West Coast capital markets investment sales team, led by West Coast President Kevin Shannon. Since joining the Shannon Team in early 2011, Ms. Stumm has worked in various aspects of the investment sales process, including operations, marketing, analytics and brokerage. She has participated many of the West Coast's highest profile dispositions, contributing to over $25 billion in brokered transactions by the team since 2011. Ms. Stumm's dedication, professionalism, work ethic and attention to detail make her an essential member of the Shannon Team. PROFESSIONAL EXPERIENCE Newmark Knight Frank, Managing Director (2016 - present) CBRE, Business Integration Manager (2011 - 2016) Citi, Assistant Vice President (2009 - 2011) Citi, Analyst (2007 - 2009) Ms. Stumm joined NKF in 2016 from CBRE, where she spent four years as an investment analyst and assistant vice president. She holds series 7 and 66 licenses and is a member of the CFA Institute. Ms. Stumm has a bachelor's degree in finance from the University of Notre Dame. She lives with her husband and son in Manhattan Beach.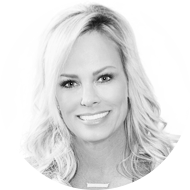 Kimberly Stepp
Principal
Stepp Commercial
Kimberly R. Stepp continues her 21-year career in commercial real estate, serving as Co-Founder and Principal at Stepp Commercial. Kimberly has been honored and recognized by the community, her peers and industry professionals with numerous awards, including #1 multifamily broker in Santa Monica from 2010-2016. In 2017, Kimberly has been recognized as a nominee of "Women of Influence" by the RE Forum and featured in "Who's Brokering LA" in the LABJ. In 2016, she was named one of the "Top 50 Women in Commercial Real Estate in Southern California," and has been nominated as an "Executive Of The Year" finalist with Bisnow for six consecutive years from 2011-2017. Prior to merging her team with Stepp Commercial's firm in 2015, Stepp was the Senior Managing Director at the Charles Dunn Company and ranked as a Top Broker, earning a place annually in the prestigious Charlie's Club for achievements. Kimberly leads a team of brokers at Stepp Commercial that specialize in the sale and exchange of Multi-Residential Commercial Real Estate in Santa Monica, West Hollywood, and prime Westside markets; performing at list to sell ratio of 98.5%. Her decades of experience as an industry leader and her reputation for hard work, accountability, and commitment to excellence are the values she maintains daily.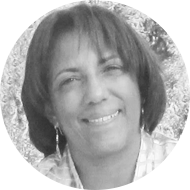 Lori Atwater
Program Manager
Southern California Edison
Lori Atwater was born and raised in Los Angeles to educated and well-traveled parents. Her early exposure to international travel and community engagement established the framework for Lori's life-long cross-cultural volunteerism and community service. Lori's 30+ years of professional work experience is quite diverse, including energy program manager, solar project engineer, IBEW electrician, construction project manager, electronics technician, computer network technician, and communications consultant. After spending 25 years on the Central Coast, Lori Atwater returned to Los Angeles in 2011 where she joined the PV team at SolarReserve developing utility-scale solar power plants across the USA. In 2013, Lori joined Southern California Edison as Energy Program Manager. At SCE, she has overseen commercial, residential, and institutional energy efficiency projects and programs. Lori's private world is quite public. She is active in women's ministry and gospel choir at her church. She has led service teams to Europe, Indonesia, Israel, Malawi, Mozambique, Singapore, South Africa, Thailand, and United Arab Emirates. Today she serves as Battalion 1 CERT Coordinator for the Los Angeles Fire Department and leads a local Girl Scout troop in Downtown Los Angeles. Lori aspires to build sustainable communities that transform lives.
Breakfast and Registration

Opening Remarks from Allen Matkins

Keynote Presentation

Workplace Culture

Awards Ceremony

Continued Breakfast & Networking!
LA Power Women Series: Leaders in Commercial Real Estate
Don't miss Bisnow's Power Series: Women of Influence event where you will hear first hand what is driving Southern California's top female executives! Here we will be bringing together the top female executives from all walks of the real estate community in SoCal to discuss new trends, current projects, and learn what is takes to get to the top of a male dominated industry. Find out what makes these executives tick and how they are leaving their impact on the real estate industry in Southern California. As always, enjoy coffee & networking with colleagues before and after the program!
Share your comments, post your photos and ask questions using #BisnowLA on Twitter and Instagram, and follow us at @BisnowLA on Twitter for more local news.
WHY SPONSOR
Bisnow events are known for bringing together the commercial real estate community with lots of networking opportunities. Whether you are an owner, developer, manager, broker, lender, supplier, or consultant, women are an integral part of your organization at all levels. Bisnow offers the opportunity to celebrate the accomplishments of the women in your company by nominating them to Bisnow's Power Women list, and sponsor the cocktail party to honor them and their amazing contributions to the commercial real estate community in Los Angeles and greater Southern California.
OPPORTUNITIES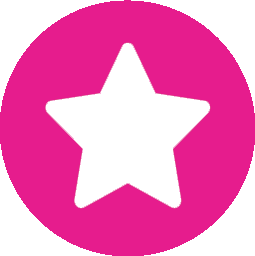 Branding Sponsorship
Commercial Sponsorship
BRANDING ADD-ONS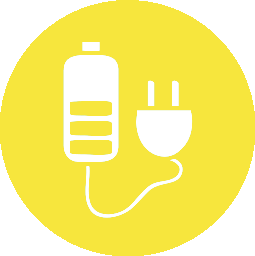 Charging Stations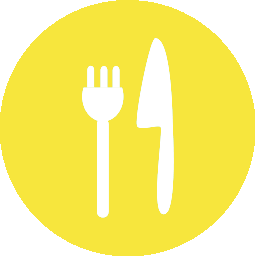 Sponsoring a Meal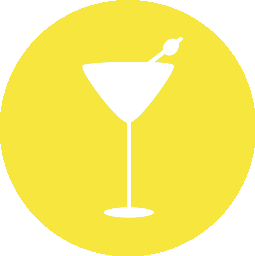 Event Cocktail Sponsorship
Bank of America Plaza
333 South Hope Street
Los Angeles, California, 90071

Floor: 12th floor

Parking information: On-Site parking garage: Main parking entrance is at the corner of 3rd St and Hope St. ($5.00 per car)