WHAT'S THE IMPACT
OF THE CREDIT CRUNCH?

---
Big shoutout to our great sponsor GVA Advantis. Known for providing the capabilities of a large firm with the personalized attention of a small one, they just inked a cool 49k SF deal for Bank-Fund Staff Federal Credit Union at 1725 Eye Street.
---
All this talk of a credit crunch made us want to revisit the topic of commercial real estate trends. We went back this week to some of the experts we'd surveyed earlier this summer. Here's what they had to say:
Spencer Stouffer, Managing Director, Cassidy & Pinkard


In our 14m SF Northern Virginia leasing portfolio, we have not seen tenants shrink or lease transactions pause as a direct result of the changing financial markets. So for the near term, our perspective remains the same: We expect rents will rise modestly for the balance of 2007, with solid demand from small to mid-size tenants. It seems that many investors view the recent changes in the debt markets as primarily positive and a necessary correction that may instill more discipline and perhaps lower values in the market. Though we doubt that seller expectations have changed much, there is more opportunity in the near term for traditional low-leveraged buyers (pension advisers, REITs, insurance and most equity funds). The desire to own office buildings in the DC area has not waned, and relative to other markets on the East Coast (eg, Boston, Charlotte, New York), the Northern Virginia tenancy is not disproportionately burdened with at-risk financial service firms. From a demand perspective, the sectors most likely impacted are mortgage brokers and residential real estate-related firms. Fortunately, these organizations tend to be smaller tenants with major concentration in Fairfax Center, Oakton, Annandale and Tysons Corner, where vacancy rates remain low and demand below 20k SF is vibrant. Leasing activity was fairly active this summer and we expect a strong finish to 2007.

Theo Bell, SVP, Equis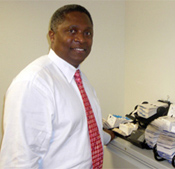 For the near term, I really don't see the credit crunch affecting federal leasing activity negatively. On the contrary, look for a spike. The federal government still requires a significant amount of space in order to conduct business. It has its own needs, its own huge bureaucracies, its own programs and its own sources of funding—and those are slow to change. Sure, you might get temporary blips, such as the government moving out of Crystal City. And you have some attempted relocations of government agencies. Basically, the overall trend for government employment and leasing in the DC area is upward as a result of factors such as BRAC, DOD contracting activity and workforce shortages due to retirements within the civilian government workforce. It will not be substantially impacted by comparatively short-term factors such as interest rate fluctuations or a credit crunch.

Bill Kent, EVP, CBRE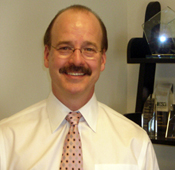 There are two major attributes that distinguish retail property investments from office and other real estate product types: 1) Shopping centers typically have one or more large anchor tenants whose long-term leases ensure stability in spite of fluctuations in the market; and 2) There are a limited number of well-located, retail-zoned sites in the Washington Metro area, especially in the infill areas close to and inside the Beltway. This constrained supply ensures low retail vacancy rates and stable or growing rents. These factors make retail the least "commodity like" of the real estate product types. When the market cycles, retail property historically experiences highs and lows that are less severe than those of the other product types, resulting in a more stable investment. Within the Washington metro area, retail vacancy rates are less than 4 percent, and the supply of new retail coming online is low, especially in the closer suburbs. This, along with the stability from existing long-term anchor leases, makes retail an attractive investment today for both lenders and equity investors. We expect that the low-leverage and all-cash buyers will continue to buy retail property aggressively here, as there is a flight to quality and to primary markets that boast stronger real estate fundamentals.