WEST ELM
MEETS WILD WEST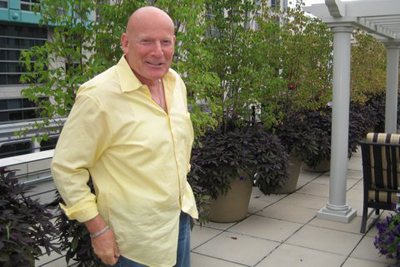 Is this Douglas Jemal out in the 'burbs getting ready for some Labor Day picnic? Nah, this is him yesterday in his office downtown! The guy's got it figured out. His main house is in Annapolis, so during the week he's got a big patio he works out of overlooking East End. It's even got a BBQ pit where he can throw steaks on the grill and kick back with a few cold ones. These are essential elements in the Jemal deal-making machine.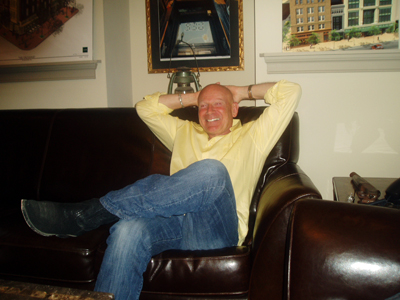 Yesterday we popped into that Disneyland called Douglas Development at 700 H Street (where the rooms are full of Americana Jemal retrieved from demolitions, like old barber chairs) to chat with him about the triumphant opening of the 38,000 SF West Elm. He says it's the first hip urban furniture store to open downtown in 35 years—in the grand old Woodies Building he bought in 1999 and spent $100M renovating. (Attention brokers: he has 25k SF left out of 550k, ideal for apparel or home goods retailers.)
Jemal's son Norman was the mastermind of leasing for Woodies. The humongous vise on the coffee table comes from an auto repair shop they bought and is merely (we think) a decorative object.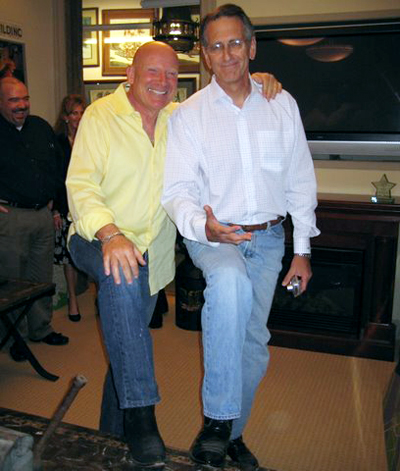 We came prepared to meet him on his own terms, wearing our finest blue jeans and Jackson Hole cowboy boots. That Jemal is such a copycat.
Back in the olden days of the 60's, Jemal remembers, 7th Street used to be furniture row. With the likes of Marlo and Julius Lansberg's, Washingtonians had lots of options, then everyone fled to the suburbs. A local West Elm rep saw the Woodies space a year ago, but passed. Then broker Mike Pratt of Madison Marquettte brought CEO Howard Lester of Williams-Sonoma (that owns West Elm) to see the space, and it was love at first sight. Now Jemal sees West Elm as a sign of things to come; DC isn't just an office town anymore, but a community where people live and shop. Other trendy tenants at Woodies are urban clothier H&M and Spanish outfitter Zara; Madame Tussauds will debut later this year.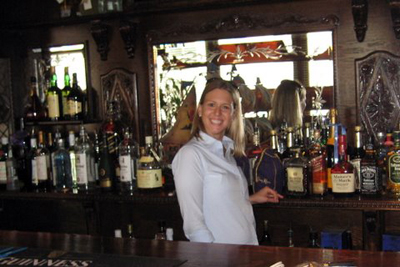 Jemal believes that business shouldn't be done in a boring conference room, but at his Cheers-style bar. When he first got started in real estate, he did all his business at Dirty Nelly's bar in Bethesda. He was there so much that the owners gave him a key so he could come and go as he pleased. Bisnow's About Town Editor Stacey Pfarr, above, shows how the bartending is done. Drink of choice for Mr. Jemal? Ketel One on the rocks.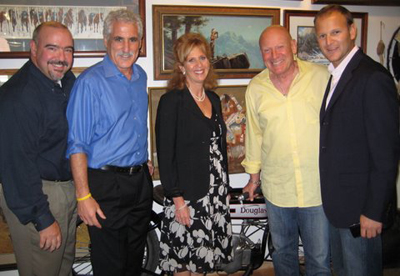 And look at the friends we bumped into! LandAmerica's Chris Naughten, Douglas Development's new in-house counsel, Lane Potkin, LandAm's Candace Chazen, the Blue Jean Guy, and better dressed son Norman stand with an antique Douglas motorcycle, even though in real life Jemal prefers (duh!) a Harley.