TRANSWESTERN SEES GREEN!
No, we're not talking about all the money Scott Melnick and Al Cissel are minting as they broker those increasingly popular apartment buildings (versus condos) in their record-setting multifamily group out in the 'burbs. We are talking about the fact Transwestern is on an environmental mission.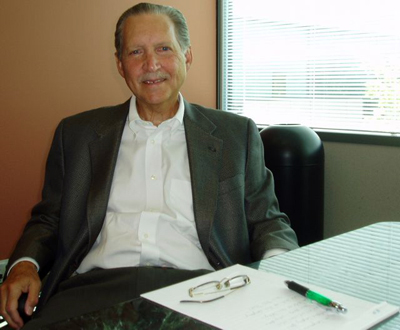 We thought Tom had the look of a jogger, but actually at one time, he was a ranked tennis player.
On Tuesday we sat down with Tom Nordlinger, above, head of its office here. Actually, TW's got four offices—DC, Tysons, Bethesda, and Columbia—representing 600 of their 2500 employees in 23 offices nationwide, and as mid-Atlantic leader Tom also runs Baltimore and Philly. Do you know they now have 13M SF under management locally, and in all their office buildings they set up tenant councils to talk about energy savings? Yes, they know landlords make money when windows leak less and lights automatically cycle off. But they're convincing tenants as well of all the savings passed on to them in HVAC, water, and waste disposal. Tom sees LEED certification as becoming the standard in the next few years, and for the last five years TW has aced the EPA Energy Star rankings.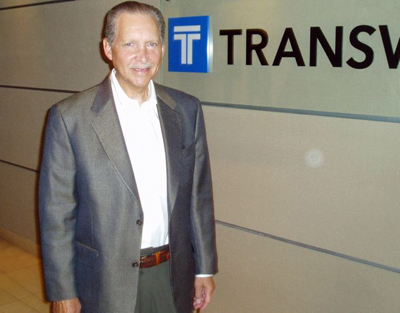 Tom's a third-generation Washingtonian who's pretty much been in the same job 36 years: He started out with Carey Winston and was its CEO when it was acquired by TW 9 years ago. He points out that TW has many mature disciplines—investment sales, leasing, property management, structured finance—and that it's the legacy of that storied first firm. TW also differentiates itself in that it owns a separate mid-Atlantic development group (DRI Development Services) and a national research arm that does third party work (Delta Associates).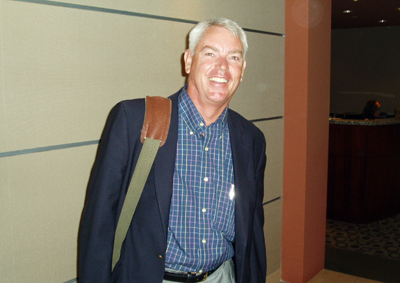 DRI Development Services chief Chris Spitz pays visit while we were there. DRI developed office buildings in Alexandria in the 80's but has since focused on DC, recently including 1899 Pennsylvania Avenue, 799 Ninth Street, 1121 Fourteenth, and 1331 L Street.
Another thing TW is good at doing is repositioning B class buildings. One of its key projects at the moment is to take the old BB&T Towers on Route 50 in Falls Church, built in the mid-70s, and put in a new lobby, HVAC, restrooms, and so on. Presto: They say they have the quality of a new building at just $26.50 a foot rent, $10 less than a new building. The leasing team of Bernie McKeever and Alan Asman hope the 400k SF (plus a likely new tower and hotel) will appeal to government contractors, professional services firms and non-profits—they note the building has spectacular views of the Capitol and Pentagon.