The Bisnow 35! Part 5
---
Have breakfast with legendary Chip Akridge, the boy wonder who 30 years ago started what's become one of this region's signature developers, at the next Bisnow Breakfast and Schmooze, June 5 at the City Club. Now Chip's about to change the face of DC again with the amazing Burnam Place, 3 million square feet above Union Station. Big thanks to great sponsors Buch Construction, Group Goetz Architects, and Womble Carlyle. Sign up at www.bisnow.com.
---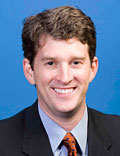 Steen Watson and Marc Rampulla, CBRE
Formerly of Trammell and now part of CB's Investment Properties Group, these two have played an "integral role" in 44 transactions totaling $2.2 billion since 2004. Known for their "relentless work ethic," Watson and Rampulla are a "vital part" of Bill Kaye and Bruce Strasburg's Mid-Atlantic team. A Tennessee native, the 32-year-old Watson is a Vanderbilt MBA and a big-time fly fisherman. Originally from New Jersey, the 28-year-old Rampulla is a GW MBA.
Tommy Castiello, Arent Fox
This Arent Fox partner works on big real estate transactions for clients like Washington Real Estate Investment Trust, Quadrangle Development, The Wills Companies and Fannie Mae. When he's not in the office, the 34-year-old Castiello is an 8 handicap golfer, a die-hard Redskins fan, and the father of three.
Konrad Schlater, Office of the Deputy Mayor for Planning and Economic Development
This 30-year old Harvard MPA works on virtually every major deal in which the city is involved including the mega Convention Center Hotel project. A veteran of the Williams administration and now a key part of the Fenty team, Schlater is highly regarded by industry peers.
Anthony Balestrieri, Tishman Speyer
The 27-year-old Balestrieri is a "natural leader" and a man about town as a member of Tishman Speyer's high-flying acquisitions team. A GW grad, he's active in the community, serving as Chairman of ULI's 600 member Young Leaders Group and a program providing free home repair for low income seniors in the District.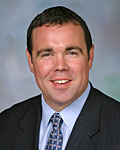 James Cassidy and Jud Ryan, Cassidy & Pinkard Colliers
Son of the late firm co-founder, 33-year-old James is a member of its Capital Markets Group working on big deals like Monument III, Northridge I and the Starco Portfolio. A former captain of the Davidson football team, he played professionally in Germany before getting into the business. At home, he and wife Ashley are busy with twin one-year-old boys. 30-year-old Ryan joined the firm straight out of Penn St. and has quickly worked his way up. Now a member of the brokerage team, he has had a hand in major deals like the Jemal portfolio, Constitution Square and Capital Plaza.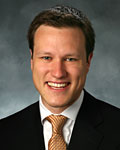 Dan Rourke, Cafritz Company
"Finance whiz" Rourke was the mastermind behind the complex 337k SF Academy for Educational Development lease, one of the largest private deals in the region last year. A former Archon and Carlyle Group manager, the 27-year-old Rourke is a Milwaukee native and U. Wisconsin grad.
Two to keep an eye on:
Jonathan Lischke, MRP Realty
Harvard MBA and Ironman triathlete, Lischke is running a large part of MRP's Washington Gateway project.
Doug Mueller, CBRE
Just three years out of Georgetown, broker Mueller has impressed his bosses with his depth of knowledge and high energy.

SPONSORED LINKS:
Join Wachovia and Cardéa Commercial for a weekly 1031 Exchange & Tenants In Common (TIC) educational Webinar. Click here for details.
Thank You Subscribers!

Bisnow on Business Real Estate Daily
is now publishing five times a week.

We have doubled the size of our ads
And limited them to 3-5 per issue.

Readership has soared…Climb aboard!

advertising@bisnow.com
tel 202-966-1200