The Bisnow 35! Part 3
---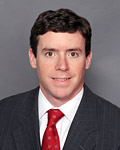 Jude Collins and Craig Bernstein, Cushman & Wakefield (Virginia)
Representing big corporate clients like Sunrise Senior Living and Mitsubishi, the 32-year-old Collins has rated notice for his"vision and leadership" in addition to his high revenue production. A former UNC all-American lacrosse star (yet another Tar Heel on this list), he has played professionally with the Baltimore Bayhawks. The 29-year-old Bernstein was one of the youngest in firm history to make Director and has worked on big NoVa deals like Tysons International Plaza and Plaza America. He is well-respected among his peers and known for his "insight and diligence" seeing deals through.

Lauren Rabbitt, Holland & Knight
The 29-year-old Rabbitt is known for her 90-hour work weeks, active in a dizzying array of transactions. The GW Law honors grad spends her precious few hours outside of work serving on ICSC's Next Generation Committee and is the incoming President of Women in Retail Real Estate.

Campbell Smith, Trammell Crow Company
This Stanford MBA got noticed by the TCC brass when he closed Dulles Station, a 540,000 SF office project, and $50m mixed-use Old Town Village Fairfax. What is perhaps more impressive is the 33-year-old's handicapping prowess. He has successfully picked 6 out of the last 8 Kentucky Derby winners. (What timing! Campbell we need your pick before Saturday's post.)

Scott Jenkins, the Carlyle Group, and Howard Jenkins, Federal Capital Partners
The Jenkins brothers are quickly becoming a force on the DC Real Estate scene. 34-year-old Howard, a UVa MBA, is FRP's financial modeling guru. This father of two is also busy assisting new FCP partner Tom Carr in raising a new fund. Brother Scott, 31, works 24/7 on managing Carlyle's $1 billion residential portfolio in the region and has two small kids of his own. (Youngest brother Peyton is cutting his teeth at the Bernstein Companies.)
James Iker, JBG
JBG Managing Director Iker is responsible for acquisitions and debt placement. The 34-year-old Wharton MBA has worked on big deals like L'Enfant Plaza, the Wardman Park hotel, the White Flint Marriott and others. An Oklahoma native, this"bright young financial mind" is an avid traveler and just returned from Greenland.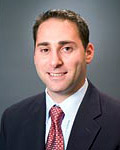 Mitch Yentis, Duball, LLC
VP Yentis is a 10-year industry vet specializing in acquisitions, development and finance. This 34-year-old Columbia MBA has worked on over $1 billion worth of Duball's acquisitions like Lionsgate in Bethesda and properties at Rockville Town Center. A Miami Hurricane at heart, Yentis is the father of two young girls and is a board member of the Hebrew Home.
Two to watch:
Erica A. Leatham, Stark, Meyers, Eisler & Leatham
This 32-year-old former mega-firm lawyer recently set up her own practice specializing in land use and has represented major clients like Lerner Enterprises.
Michael Segal, LandAmerica Commercial Services
Segal is a relative newcomer to the local scene after moving down from Philly but has already established himself a closer of big deals. And he has succeeded despite the fact that his father is Earl the Pearl Segal, a notorious member of the Bisnow advisory board.

Thank You Subscribers!

Bisnow on Business Real Estate Daily
is now publishing five times a week.

We have doubled the size of our ads
And limited them to 3-5 per issue.

Readership has soared…Climb aboard!

advertising@bisnow.com
tel 202-966-1200