The Bisnow 35! Part 2
---
Can you stand the suspense as the rising stars are revealed each day? Again, thanks to Pillsbury Winthrop, and co-sponsors Land America, Reznick Group, 3DG Architecture and Design, and Clark Construction for help in recognizing them. Also, we've seen so much interest in the new generation, keep an eye out for great big Bisnow happy hours for the younger crowd starting in June.
---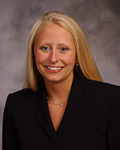 Kelly McBride, Staubach
30-year-old McBride has quickly become a top revenue producer for the firm and is on the "fast-track for management." Specializing in tenant rep, this Vanderbilt grad won a Staubach Top Achiever award in 2006 and stays busy with big-name clients like Georgetown U. and Carfax, and in the community as a volunteer for the Northern Virginia AIDS Ministry.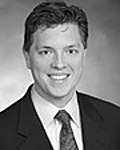 Jeff Utz, Pillsbury Winthrop
At 6"7', Utz must be the tallest member of the Bisnow 35. But it's not just his height that has gotten him noticed. He has worked on a number of "extremely complicated" zoning projects for big-deal developers including mixed-use City Vista and the Yale Laundry redevelopment. This die-hard 32-year-old UNC fan is described as "fun and spirited" except when his Heels take one on the chin from rival Duke.
Lucas Shuler, Tishman Speyer and Mike Shuler, Newmark Knight Frank
Still in their twenties, the Shuler double threat has already made its mark on the real estate scene. 27-year-old Lucas is a key member of Tishman Speyer's high-energy acquisitions group where he's earned a reputation as a knowledgeable and driven professional. Recently promoted to the position of Director, he'll be managing some of the most exciting development projects in the region. 25-year-old Mike has racked up Newmark's 2005 Rookie Broker and 2006 Regional Junior Broker awards for his work on several mega-deals like the relocation of Weil Gotshal.
Mark Turner, Abdo Development
VP of Construction Turner is currently managing the $80 million Wooster and Mercer Lofts development, a 2006 Delta Award-winner for the region's most innovative condo project. Previous projects for 32-year-old Turner include the Bryan School Lofts, which won the Mayor's Award for Historic Preservation. When he's not collecting awards, this Notre Dame grad guides fly fishing trips on his family's Jackson Hole ranch.
Adam Gooch and David Tuchmann, Akridge
32-year-old Gooch is currently working on complex Akridge projects like Burnham Place, being constructed over the Union Station rail yard. The Columbia MBA has built a reputation for managing complex projects and is a member of the firm's sailing team. 29-year-old Tuchmann is a Yale MBA managing Akridge's high-profile 5220 Wisconsin Ave. project which has required skillfully working with concerned neighborhood groups. His "deep knowledge and experience" in affordable housing initiatives has given him a bright future with the firm.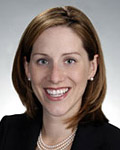 Colleen Gillis Snow, Cooley Godward
An "integral part" of his firm's zoning team, Snow has handled complicated deals for developers like the Peterson Companies and MRP Realty. Most recently, this 31-year-old shepherded the 360-acre One Loudon mixed-use project to county approval. On the side, the UVa grad sits on several non-profit boards and is gearing up for her fourth Chicago marathon.
Two to Watch:
Stephen Burman, Studley
Studley's National Rookie of the Year in 2006. A one-time teacher and coach at Landon and the McLean School, he's already chalked up a million square feet in transaction volume.

James Brennan, Wachovia Exchange Services
Highly entrepreneurial 1031 adviser is gaining wide admiration for using his impressive rolodex to plug in and help practically everyone he meets.

SPONSORED LINKS:
Join Wachovia and Cardéa Commercial for a weekly 1031 Exchange & Tenants In Common (TIC) educational Webinar. Click here for details.
Thank You Subscribers!

Bisnow on Business Real Estate Daily
is now publishing five times a week.

We have doubled the size of our ads
And limited them to 3-5 per issue.

Readership has soared…Climb aboard!

advertising@bisnow.com
tel 202-966-1200