TGIF!
---
Sponsor Update: ING Clarion is nearing completion on three renovation projects: the Farragut building, the conversion of the Old Town Holiday Inn into a Hotel Monaco, and 2121 K St. Next up: 901 15th St. Recent new leases for ING include 126K SF for MPRI, a division of L-3, and 60K SF for Wells Fargo in Tysons.
---
Feeling just a little hot and tired at the end of the work week, like us? Go get a cold draft and some amazing (and reasonably priced) food and atmosphere (25 foot exposed duct ceilings) at the new Brasserie Beck, 11th and K, NW. Just opened and nothing like a glowing Tom Sietsema review to bring in the crowds.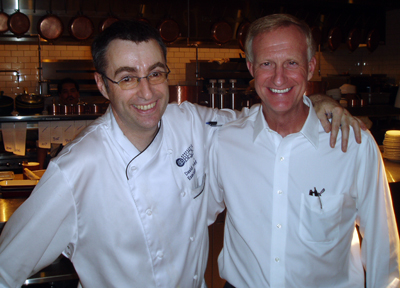 Last night, not caring if our photographic compulsions caused dinners to get cold, we persuaded Executive Chef David Ashwell to pose in the kitchen with DC Councilman Jack Evans. What's the connection to real estate? No clue. Just an excuse for us to go eat; we rationalize that our readers like to know cool new places. As for Jack Evans, we just mix and match whoever we find on the scene. This was a Thursday night, mind you—and it was hopping at 10 PM. There's a huge menu just for the beers, and they conveniently have their names on the glasses, so you can remember what you're drinking. We tried the beef stew, beefsteak, salmon, duck confit, mussels, and French fries…wow. And you can get most entrees for around $17.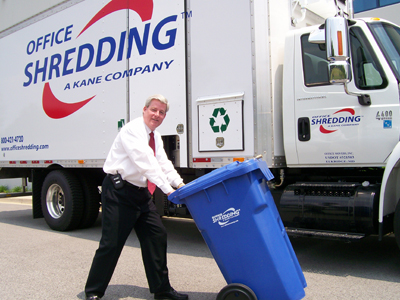 John Kane of those ubiquitous Kane Companies, has not become a trash man (we think); he just has a new office shredding truck he's showing off. Look for him at Congressional next week, where he'll be a fixture on the Tiger scene.
Jones Lang and clients hit the Verizon Center the other night to catch Cirque Du Soleil's "Delirium," replete with daring acrobats, larger-than-life projection screens, and mind boggling vocals, leaving the audience truly delirious, sans vino!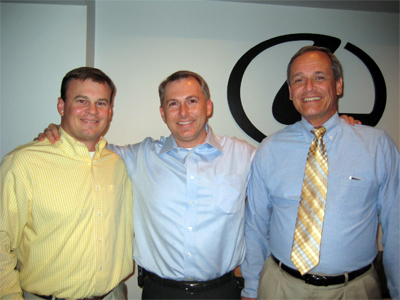 On the Cirque scene, from left: Jones Lang's Greg McCavera, Chris Molivadas, and Bob Bossa. Chris heads up JLL's Project and Development Services group, which will break ground this summer at the Village at Valley Forge outside Philly. The DC-managed property will have 2,000 residential units and two 500-room hotels. When Chris isn't working (or at the circus), he's on diaper duty—he and wife, Melissa, just had a second kid a couple months ago.
Now, because we feel you should be kept abreast of major world news, not just local yokel stuff, we present a couple things you may have missed.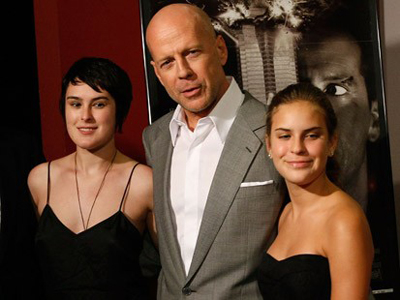 At the Smithsonian Wednesday, actor Bruce Willis, with daughters Rumer and Tallulah (you expected conventional names from a mother named Demi?), donates objects from previous Die Hard movies, after his initial attempt to create a 1031 tax free exchange by buying the American History Museum was turned down since creative business leader Larry Small no longer heads the organization. Advisers suggested it was only a freak coincidence that his generous philanthropy and reluctant press conference occurred on the day of the national release of Die Hard IV.
And, reprinted from yesterday's edition of Bisnow, by popular demand because some of you heard about it but apparently didn't make it to the bottom of the column to actually see it:
On Larry King Wednesday night, a noted hotel heiress discussed how the trend of REIT ownership of hotels to private equity is distorting analysts' financial models as the value metric moves from occupancy to IRRs.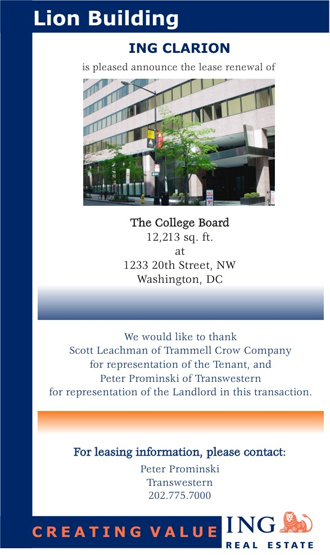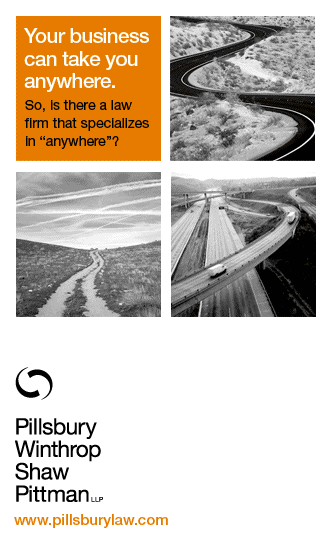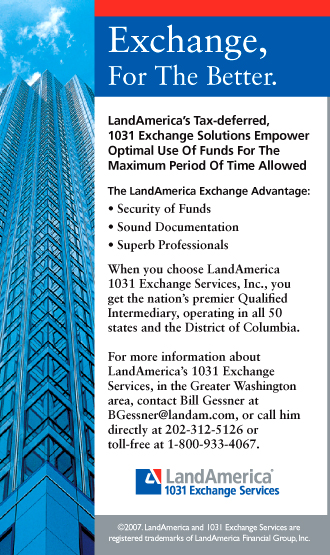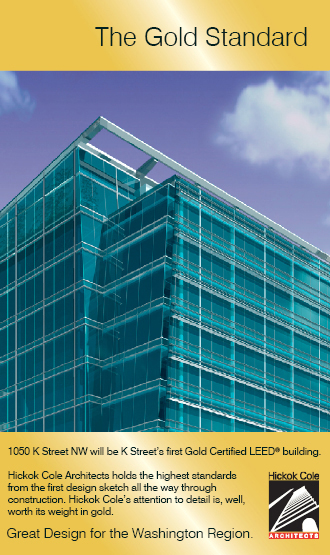 Thank You Subscribers!

Bisnow on Business Real Estate Daily
is now publishing five times a week.

We have doubled the size of our ads
And they're all on our front page!

Readership has soared…Climb aboard!

advertising@bisnow.com
tel 202-966-1200