SATURDAY NIGHT FUN
(AND FUNDS)
---
A shoutout to our sponsor Akridge, about to break ground at 700 Sixth Street: 300,000 SF class A office near Verizon Center that will include many sustainable design features, like a green roof for which the Chesapeake Bay Foundation awarded them a grant. And, they're announcing the architect for their huge Burnham Place project at Union Station in the next week or so.
---
Loyal son Elliott Bisnow here, back on the party scene…
Where: Reagan Center, Sat. evening
What: Children's National Medical Center Ball
In attendance: Gary Rappaport, founder, Rappaport Companies; Marc Ratner, founder, Street Sense; Bob Cohen, Chairman, Perseus Realty; Paul Dougherty, president, Perseus Realty Partners; Henry Fonvielle, EVP, Rappaport Companies
Entertainment: Grammy award winner Diana Krall performed Nat King Cole and other classics for the 700 guests.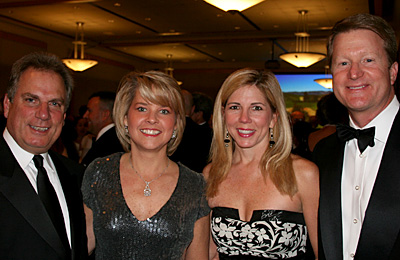 From left, Bob Cohen and wife Rose (JP Morgan) with event co-chair Henry Fonvielle and wife Lee. Henry, who worked at Charles E. Smith for 17 years and headed its retail division here, joined Rappaport two years ago, and ovesees its in-house portfolio of 45 shopping centers in the DC area as well as its brokerage arm that specializes in retail leasing. Even better, he and his family are just back from spring break at Aspen.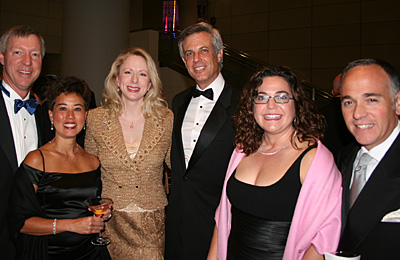 Charlie Salcetti of MGP Real Estate and wife Donna connect with Daphne and Gary Rappaport and Stephanie and Marc Ratner. Gary started the Rappaport Companies 25 years ago with just one part time assistant. It's now grown to almost 75 employees with shopping centers like Chevy Chase Pavilion and Union Row.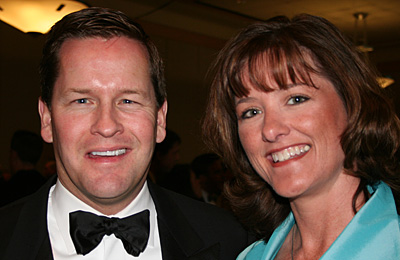 Event co-chair Paul Dougherty with Children's Hospital VP Pam King Sams.

SPONSORED LINKS:
Join Wachovia and Cardéa Commercial for a weekly 1031 Exchange & Tenants In Common (TIC) educational Webinar. Click here for details.
For advertising information, please contact advertising, or call (202) 966-1200