Charlie Nulsen's Latest Triumph
---
First, a shout out to new sponsor Reed Smith—one of the great international law firms (1300 lawyers in 19 cities) with 90 attorneys in their Fairview Park office. Big specialty in local commercial real estate: among other distinctions, they acquired the storied Hazel & Thomas in 1999.
---

A 600-strong commercial real estate crowd was all over the DC Ritz Saturday evening—can you believe for a first-time charity event? Washington Property founder Charlie Nulsen (former Atlantic Realty CEO) conceived it to benefit the JE Robert wing of Children's Hospital. Even Mayor Fenty dropped by, but didn't bust 'em, though the theme was Monte Carlo night. Our pix: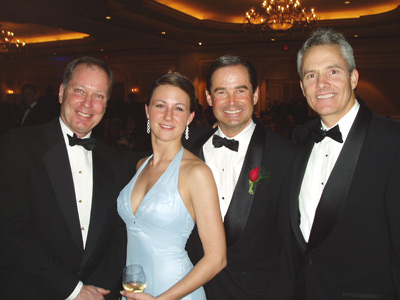 Morgan Stanley's Nicole Seim is flanked by, from left, Linowes & Blocher's Rich Zeidman, event creator Charlie Nulsen, and Holliday Fenoglio's Dek Potts.
Trying his luck at the roulette table is Maryland developer Nate Landow, with Mayhood Company's Ron Smith and Lionsgate's Mei Mei Venners looking on.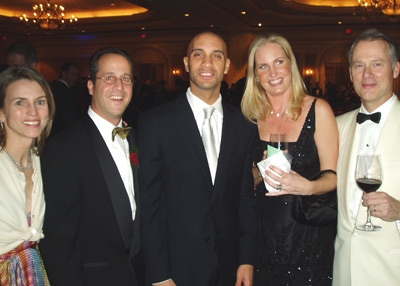 DC Mayor Adrian Fenty is welcomed by Bernstein Management Corp. prez Josh Bernstein and wife Lisa, left, and Holliday Fenoglio's John Duffy with wife Jennifer.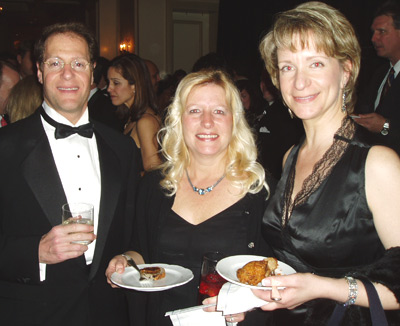 Reznick real estate head David Kessler and wife Kim meet up with CREW president and Jones Langer Kathy Allgier.