REAL ESTATE GAMES!

---
Just like the Olympians, more than 1,300 commercial real estate heroes poured into American University Thursday for the 18th annual Real Estate Games. It wasn't just an excuse to stop calculating cap rates for a day but to raise money for the Juvenile Diabetes Research Foundation.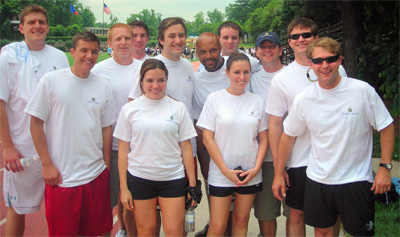 JBG came out in force. Having sold their 24 story Waterview trophy just a couple days before (with partners Brookfield and CIM), they had a light workload and could spend the day running around.
Practiced marathoner Chip Akridge, above, makes the 5k look easy. He also did five cartwheels and a double backward handspring across the finish line.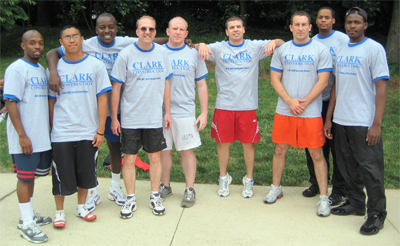 The men of Clark Construction line up and look fierce.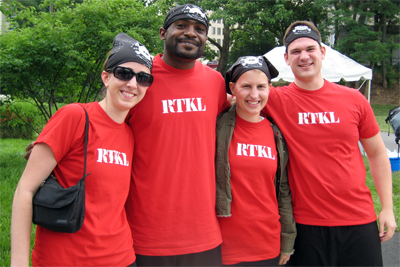 Avast, ye! RTKL's pirate bandanas sent the competition to Davy Jones' locker. Arrrr, matey.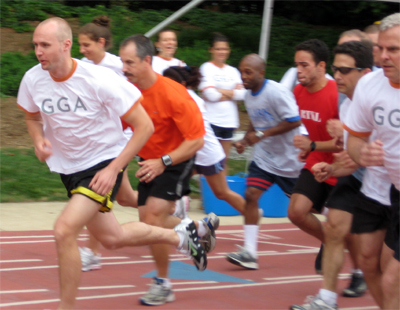 Runners sprint to gain the lead at the start of the 1 Mile Run. Who knew that architects (GGA, RTKL) were so fast?
The clever organizers came up with an event for contestants who had to be dragged from the office: the "Allsteel Chair Relay."
Akridge's Katie Gorretta and Corinne Pignatelli served post-event Papa John's pizzas to try to counteract the negative effects of exercise.