MONDAY ROUNDUP
---
Friday night was the big "re-launch" of IndeBleu, the Euro-Indian hotspot half a block from the Verizon Center. It's been hopping since it opened in December 2004, but DC is in a new era of more affordable and informal high end-restaurants—witness Beck and Central. So IndeBleu has completely changed the menu in its 200 seat restaurant, serving lots more "small plates" like curried mussels and wild mushroom dosa, and unveiled more big dishes, too, like yellow fin tuna and chicken tikka. Its 70-seat long bar downstairs, now a little more separate, has also been spruced up and stays open until 2 or 3 AM every night.
Founder Arjun Rishi, left, greeting us last week, has a remarkable background: founder of NoVa software maker Vastera, which went public in 2002, then sold to JP Morgan a couple years ago, IndeBleu was his first foray as a restauranteur. With him, his CFO Steve Mullins, also a one-time techie.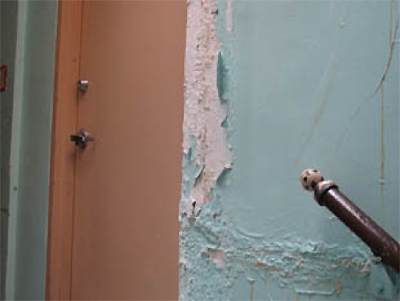 No, this is not the Bisnow on Business start-up offices. The Greater Washington Board of Trade, DCBIA, and the Federal City Council, with the help of Mayor Fenty, have started a "Buff and Scrub" program to fix up 60 DC schools by using brooms, paint, hammers, and elbow grease. Working on the Francis Middle School near the Fairmont Hotel, BOT prez Jim Dinegar and Pillsbury Winthrop chief Maureen Dwyer found missing seats in the auditorium, torn walls (above), and ripped flags so old Jim noticed one had only 49 stars.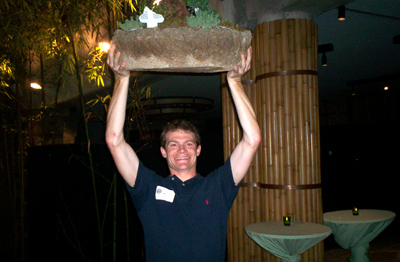 Whatever is this guy doing? US Green Building Council's National Capital office held its 4th annual networking reception—"A Midsummer Night's Green"—last week on the Asia Trail at the National Zoo, bringing together 175 architects, landscapers, engineers, and the like. Naturally, the door prizes were organic. Above, urban planner Sam Allin hoists the Hypertufa Garden Trough of green roof plantings from Building Logics that he won in a drawing.
How many body doubles does Mayor Fenty have, anyway? He's at every event—this one held within minutes of the stadium opening he also attended miles away. It was the ground breaking of DC's first Hispanic-owned hotel—a 218 room Courtyard by Marriott at Florida and New York Avenue, NE, repped by the Eller Group, adding 10,000 SF of retail space in NoMA. Above, Hispanic Hotel Owners Association founder Angela Gonzalez-Rowe, NOMA Bid resident Elizabeth Price, Welburn Hospitality's Craig Welburn, Marriott's Norman Jenkins, Mayor Fenty, majority owner Robert Finvarb, Operational Technologies Services' Thomas Hopkins, and co-owners David Wilmot and Barron Harvey.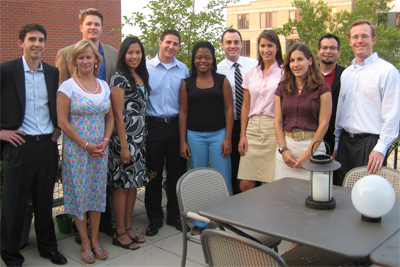 Hickok Cole's Yolanda Cole, second from left, hosted these ULI Young Leaders on the rooftop terrace of her DC pad the other night—nice when it doesn't rain, isn't it? From left surrounding her: Faison & Associates' Dan Ellis, Hickok's Dave Denny and Rhea Vaflor, Akridge's Jared Lang, ING's Soneyet Muhammad, Hickok's Gavin Daniels, Jones Lang's Martha Jane Zaring, Office of the Deputy Mayor's Martine Combal, Ayers Saint Gross' Will Jovel, and Sutherland Asbill's Alex DuFour.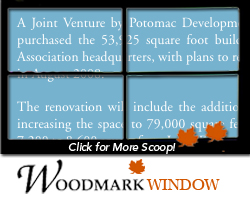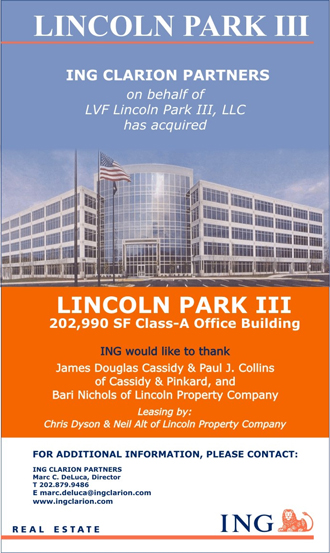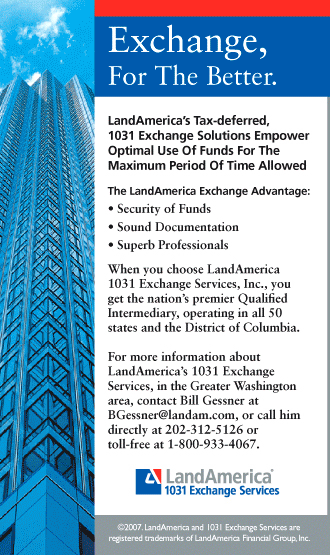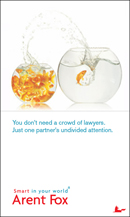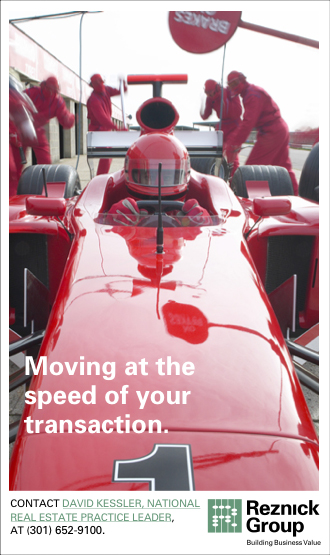 Thank You Subscribers!

Bisnow on Business Real Estate Daily
is now publishing five times a week.

We have doubled the size of our ads
And they're all on our front page!

Readership has soared…Climb aboard!

advertising@bisnow.com
tel 202-966-1200