NEEDED: "EDGIER" DESIGN
---
Introducing "Funny Caption of the Day" - see bottom of this column!
---
By David King
Chairman, SmithGroup
Editor's Note: This is the first in an occasional series where we ask luminaries to give us their thoughts on current issues. David King of SmithGroup is no mere local luminary. He is Chairman of the entire 10-office firm, the longest continually operating architectural firm in the US, founded in Detroit in the 1850s. An alum of the Harvard Graduate School of Design, David remains an active architect; his local projects include Discovery headquarters, the National Academy of Sciences, and several buildings at GW.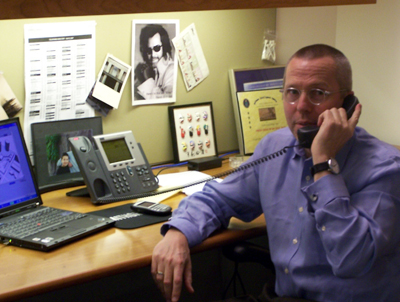 Do you know that buildings generate more than 50% of all the atmospheric CO2, double that of cars and the whole transportation sector?
With estimates that as much as 75% of all current building stock will be replaced or renovated during the next 30 years, all of us have a golden opportunity to have a positive environmental impact through the application of good design and construction practices.
The climate crisis and ongoing environmental degradation are by far the most compelling issues now facing the design and construction industries. Nationally, the pendulum has finally swung in the direction of "green" sustainable design. For example, SmithGroup now has almost $4 billion (construction costs) of green buildings either designed or under construction. But sustainable design is still a fairly recent phenomenon. Just 10 years ago when we designed the first Platinum LEED office building in the US—the Chesapeake Bay Foundation headquarters—we had to persuade most clients of the benefits of green environments. Now virtually every new project we design seeks some form of 'green' certification and enlightened clients are trying to understand their opportunities for leadership. Locally, Arlington County, the District of Columbia, and Montgomery County have enacted LEED legislation.
Until recently, Washington had been a rather conservative city in terms of design compared with Chicago, New York, and LA. The 'post modern' architectural movement of the 1980s and 1990s, in conjunction with the historic preservation movement, encouraged re-interpretations of building styles from the past. Both these trends found a comfortable home in Washington, DC, a city blessed with a number of beautiful historic buildings, whose protection and retention for future generations is a worthy social goal. In the 80's, architects and planners began to use the language of 'context' and 'compatibility.' Much of this dialog still occurs, even though 'post modernism' is quite dead at a national and international level. Current architectural theory seeks to retain the best of the older city fabric in its entirety—no 'facadomies'—and compliment it with distinguished 'modern' buildings that use straightforward expressions of modern technology as their aesthetic inspiration.
Previously, new trends and technologies had been slow to make their way into our major buildings. Our region's growth has changed this dynamic. With people moving to this region from all over the world and opportunities for many of our companies to work internationally, we've seen a new appreciation among clients and colleagues for 'edgier' design. Renewed competition for design has helped create more dynamic and innovative building designs in glass and other new technologies, such as terracotta rainscreen systems,and more cutting-edge building infrastructure and communication systems. For example, one of our projects, Constitution Center, a 2.1 million SF renovation starting construction this July, is incorporating a "chilled beam" HVAC system and a distributed antenna system. Technologies such as these will become increasingly important in a workplace that demands edgier design and healthier environments.

| | |
| --- | --- |
| | On Larry King last night, a noted hotel heiress discussed how the trend of REIT ownership of hotels to private equity is distorting analysts' financial models as the value metric moves from occupancy to IRRs. |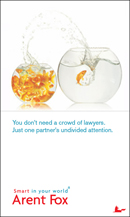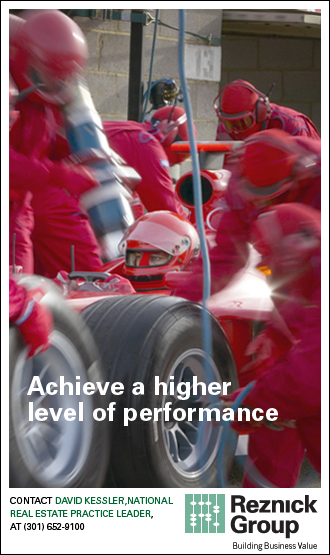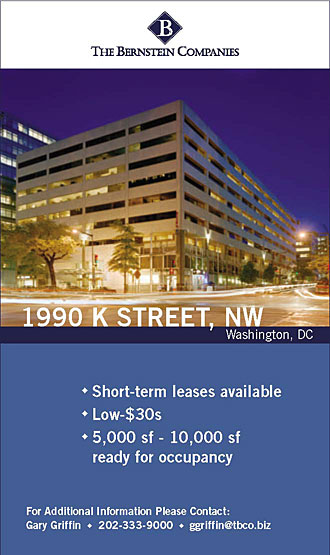 For advertising information, please contact advertising, or call (202) 966-1200