BRENDAN OWEN'S
MID-YEAR FORECAST

---
A big welcome today to great new sponsor Trammell Crow Company. With over 35 professionals in the Mid-Atlantic region, TCC has recently delivered several major projects including Patriots Plaza I and The Residences at Columbia. Projects currently underway include Old Town Village Fairfax, 777 Sixth Street and Dulles Station.
---
In this installment of Bisnow on Business's mid-year forecast series, Vornado/Charles E. Smith's Chief Leasing Officer Brendan Owen provides the outlook for landlord leasing in the Downtown and Northern Virginia sub-markets. Brendan is a Georgetown U. graduate and 19 year industry vet.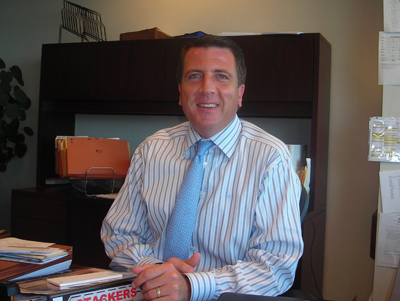 In the District:
The CBD and East End remain rock solid in 2007 as aggressive rent growth continues and vacancy hovers near historical lows. Rents in the East End market have caught up to the CBD and tenants can no longer expect a discount for taking space there. The CBD and the East End now combine into one mega market which accounts for 65% of DC's competitive inventory.
The healthy demand in the downtown market is being driven by private sector tenants. For the rest of 2007 and into 2008 downtown demand will continue to be predictable and stable as law and other service firms continue to eat up Trophy and Class A space. As the war for talent heats up in the city's biggest firms, high-end space becomes increasingly important to attract and retain top lawyers. Also, global firms with offices in midtown Manhattan, London and Asia view DC rents as a comparative bargain and, given the rent expenses in those markets, there is still room to grow.
The growth of corporate government affairs offices and lobbying firms continue to add to the demand for space. These tenants desire high quality space and are willing to pay the premiums.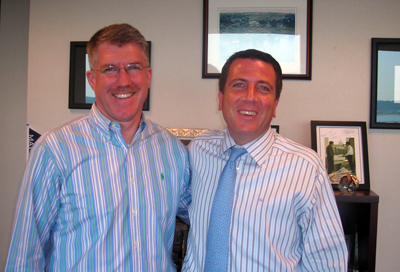 Brendan with Vornado COO Patrick Tyrrell
In addition to tenants driving demand, the robust trading of properties is also driving rents. Owners that are buying properties and portfolios (e.g. Tishman, Vornado, Beacon, etc.) are pushing rates and pushing the entire market up.
While the overall demand for office space in the metropolitan area continues to grow, Federal government absorption has flattened and looks to remain that way for the foreseeable future.
Things look optimistic for new development in emerging downtown markets as new GSA deals (ATF and EEOC) will give NoMa the tenant base it needs to attract much needed retail amenities which will, in turn, attract a more diverse mix of office tenants. The retail base in Southeast won't be a problem, as the opening of the ballpark will attract a high quality mix of uses in the form of retail and residential.
In Virginia:
Virginia is a tale of two markets in 2007. Tyson's Corner, Reston Town Center, and points inside the beltway remain predictable and strong. However, the market is far less predictable and tenants looking for space along the Dulles Toll Road, Route 28 or in locations just a mile outside of prime retail amenities, will have more than ample choices over the next 24 months.
Outside the beltway it's the "wild west" as development continues to be much more speculative and the risk/reward profiles are much greater than the downtown and close-in markets. Demand is less predictable and the constraints on supply are far less. The potential profits for owners/developers are terrific in the right market conditions but things can turn quickly.
The close-in markets like Arlington are reaping the benefits from DC's incredible and consistent strength. The rapid rise in rental rates combined with DC's supply constrained market has created an exodus across the river by several major firms. Corporate Executive Board, DFI, National Cooperative Bank, and Conservation International have already made the move — and the trend will only continue.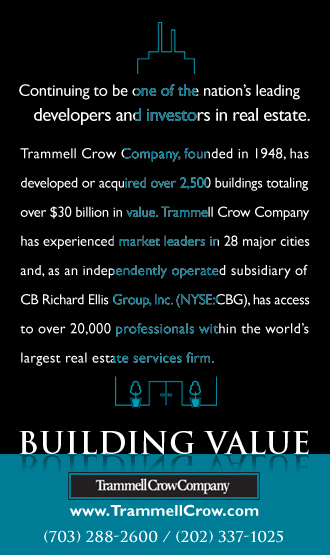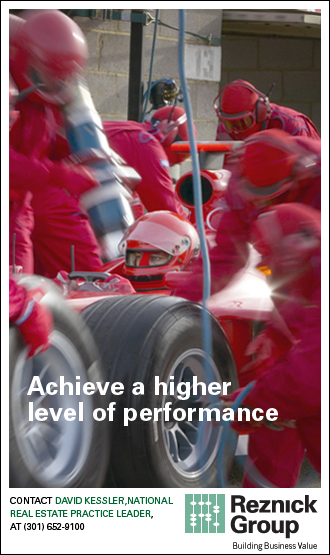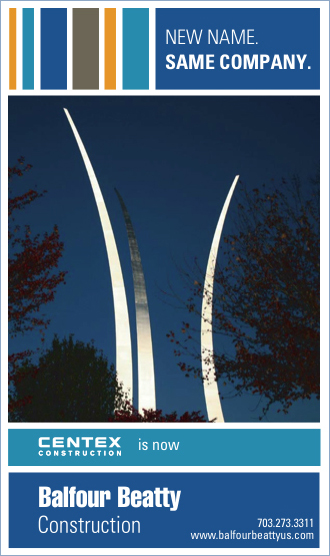 For advertising information, please contact advertising, or call (202) 966-1200