DOUG ANDERSON JOINS BISNOW

Thanks to all of you fine throngs of humanity who are now reading us, and especially to our splendid sponsors, we are actively expanding. Vrommm! (The sound of expansion.)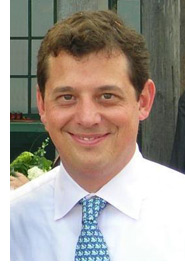 As a result, we're delighted to announce that BNA's head of strategy, Doug Anderson, joins us today as our new Bisnow COO. Pretty fancy stuff, eh?

BNA is, of course, the largest Washington-based publisher of specialized business and legal news. Perfect background for us! Doug is also a Dartmouth MBA, a former TV producer, and has done strategy at AOL.
Most importantly, he's an astute observer of the publishing scene who believes in the Bisnow plan to create lots of electronic newsletters that will become the "People Magazine for professionals" or the "Starbucks of electronic newsletters," ie, everywhere. (Other terribly hip slogans welcome: send your entries to MarketingCliches@Bisnow.com. Just kidding, we think.)


SCARY NEW DEVELOPMENT

Even Bisnow's son is becoming involved. Elliott Bisnow, a junior at Wisconsin, who until now has spent most of his waking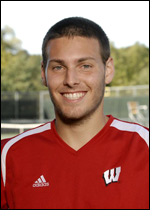 hours playing for their tennis team, is taking off a semester to be here in DC full-time as the business grows. As vice president of the Student Athletic Council there, having just seen his football colleagues win the Cap One Bowl and now watching his basketball team pretty much go undefeated, he knows what elite competition is. That's generally good, except we live in fear he's going to make us do 5 AM workouts.
REPORTERS AND WRITERS WANTED

Of course, Mark Bisnow still writes a lot of our stuff, and snaps those Pulitizer-prize winning pictures, and will continue to. But as we create a real business, we have assembled a stable of freelancers, and are looking for more—and possibly even full-time journalists.
So, if you know talented reporters, editors, and writers—or ad sales dynamos (hey, that's how we stay in business)—please have 'em contact Mark directly: mark@bisnow.com.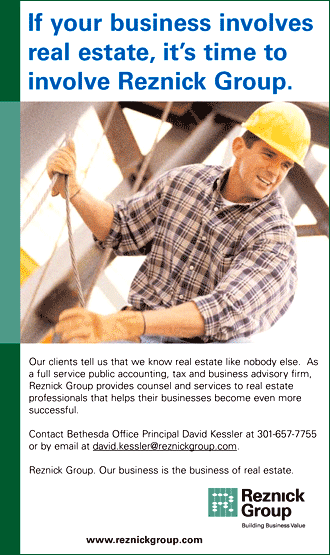 For advertising information, please contact advertising, or call (202) 966-1200