BISNOW GOES GLOBAL!
---
Ignoring my protests as a start up entrepreneur who feels he has to be on the job 24/7, my wife the travel nut insisted on a summer vacation, and off we went with the kids to Vietnam, Laos, and Cambodia the last two weeks—just got back. See, you didn't even miss me! Thanks to colleague Doug Anderson for proving my dispensability.
Forgive the family photos, but I'm trying to lighten my workload as we unpack. Below, I stretch the truth just a little to relate the pictures to real estate. (By the way, everyone in these countries seems to love Americans, amazingly. You should all visit.)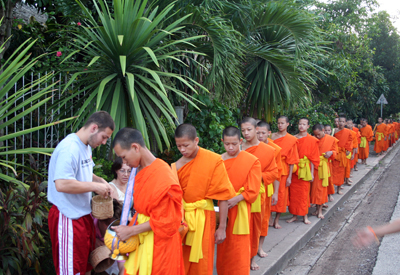 In the rural village of Luang Prabong, Laos last week, monks seeking sunrise alms from visitor Elliott Bisnow were later surprised to find in their baskets not only the customary "sticky rice" but also complimentary subscriptions to a Washington, DC, commercial real estate electronic newsletter.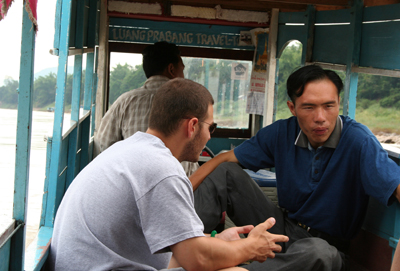 Although his listener was at first skeptical, chief Bisnow sales officer Elliott Bisnow soon convinced him that a 10-ad package in the Bisnow Real Estate, Tech, and Legal newsletters could be the critical missing component in his quest to become the dominant guide service of the central Mekong river valley.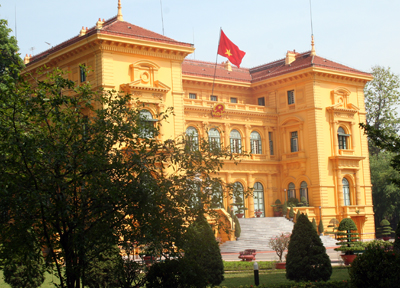 Although the colonial governor's home in Vietnam, following defeat of the French in 1954, was deemed too grand as a residence for nationalist leader Ho Chi Minh, who built a small house next door instead, developers today see its obvious potential as an upscale condo with the addition of granite countertops, Viking appliances, and a catchy name such as "Liberation Front Lofts."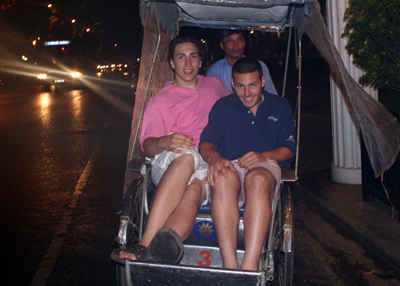 Concerned about the Tysons transportation crisis, trendsetter Elliott Bisnow (with brother Austin) inspects a radical solution that has helped residents of Hanoi keep cars off the street and avoid the bitter debate of "bridge vs. tunnel." However, the new mode seems unlikely to pick up the key endorsement it needs from lawmaker Tom Davis for a federal demonstration grant because it lacks parts made in Fairfax, Va.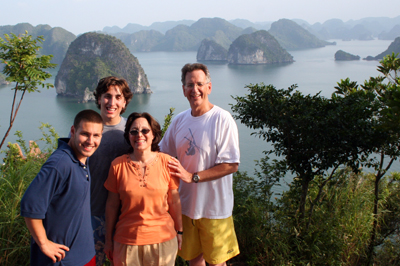 The visiting Bisnow family inquires about prices at Halang Bay, sensing Peterson Company franchising opportunities for a Vietnamese "National Harbor."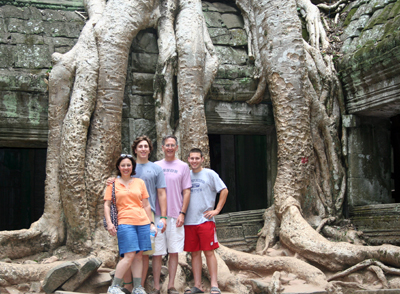 The trees literally growing into the 12th century Ta Prohm temple in Cambodia may have served as dramatic background for Angelina Jolie in her movie Tomb Raiders, but talk among the smart set is that the facility is still just B class office space that could be repositioned with several additional floors as a "trophy temple" and sold to Blackstone.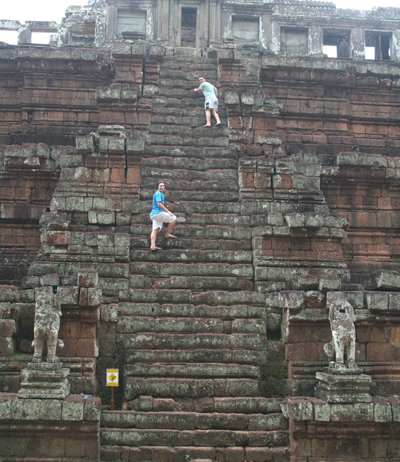 Visitors Elliott and Austin Bisnow, climbing 14-inch riser steps to the top of Cambodia's famed Angkor Wat, resolve never to attend another topping off party unless elevators have been installed.