Akridge's Polished Party
---
Update on sponsor Reed Smith: Last week I said they had 1300 attorneys. Actually, based on adding in a Chicago law firm this month, they now have over 1,500, in 21 offices. Among deals here, they represent the Peterson Companies in the financing of National Harbor's first phase; Lerner in adding 2mm SF at Tysons II; and the developer of Greenbelt Station. No wonder they need those extra lawyers.
---
First class all the way, that's how Akridge treated 140 of its friends Saturday night at the Portrait Gallery, from the pear martinis and a silhouette artist they flew in from L.A., to carpacio of himachi, broiled lobster, and rack of veal, and the literally operatic ending with arias sung tableside from Bizet and Donizetti. The occasion: the firm's 22nd annual "Broker Appreciation" night, although this year it was broadened to include owners, investors, architects, and attorneys as well. Why not? Revenues hit another record.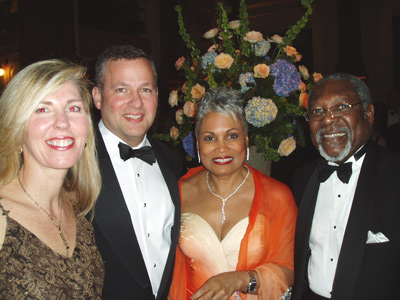 In the past they've partied at the Phillips, Corcoran, Four Seasons, and many other chic venues, but it seemed hard to beat the elegance of the hall that Akridge President Matt Klein (above left with wife Laura) noted to diners had been the setting for Lincoln's second inaugural ball. With them are DC Chamber of Commerce president Barbara Lang, on whose board Matt sits, and husband Gerald. Hats off to marketing queen Mary Margaret Hiller (not pictured above because of course she was running around) for every little touch.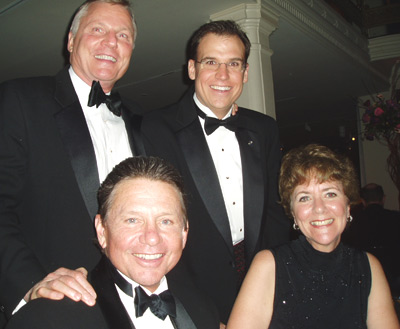 Transwestern's Pete Larson and Staubach's Creighton Armstrong stand behind founder Chip Akridge and Cassidy's Jayne Shister. (Speaking of glamour, do you know that Pete's daughter is Hollywood actress Melissa Sagemiller, a lead with Costner and Kutcher in The Guardian? The older among you might even remember Pete himself was a 'Skins running back in the late 60s; wish him well, Melissa's about to get married.)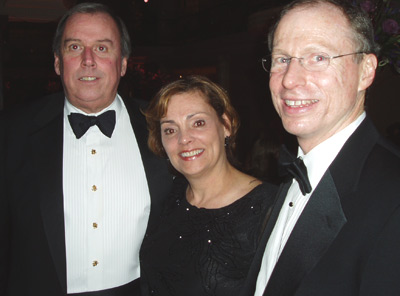 This is pretty much the three-legged stool of the outfit: from left, Akridge acquisition and leasing head Brian Connolly, property management head Kathy Barnes, and development head Tom Wilbur. Out of 165 Akridge employees, Kathy's in charge of 100, and last week BOMA recognized Akridge for the 7th out of 8 years as being #1 in client services out of 500 competitors in its class across America; employees get three extra days vacation as thanks. Kathy started at Akridge 26 years ago as a receptionist and took this role in 2000; one of her innovations is giving out Hershey bars six times a years to tenants when they do emergency drills and the like. As for equally energetic Tom Wilbur, two weeks ago he was building houses in New Orleans, and one week ago checking out property in India (long story). And who knew Brian, the night's emcee, used to be waterboy for the Redskins? You learn so much useful information reading Bisnow, don't you?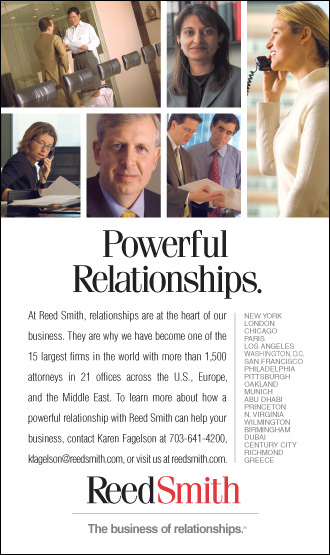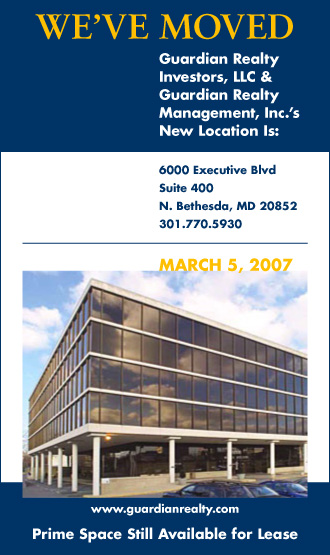 For advertising information, please contact advertising, or call (202) 966-1200