2007 DC INVESTMENT
SALES OUTLOOK
---
In this installment of our mid-year commercial real estate forecast series, our own Doug Anderson sat down with Cassidy & Pinkard Collier's Senior VP Drew Flood to get his take on the investment sales outlook in DC. Drew is a 10-year Cassidy vet who has participated in the sales of over $7 billion of real estate.

Drew's investment sales team has been busy so far in 2007. Members of the team, from left, Jeremy Zinn, Drew Flood, Jud Ryan and Erik Weinberg
2007 has been a great year so far for building sales, as it is comparable to 2006 which was the best year ever. The fundamentals of the downtown DC market rival mid-town Manhattan as the strongest in the US. Biggest factors: law firms continue to expand, the Feds continue to add jobs, and DC is among best in the country for job growth and low unemployment.
Rents have grown significantly driven by the shift from public REIT ownership to private equity ownership. In the REIT world, management's focus is on share price appreciation that historically has been driven by high occupancy rates and improving cash flow as opposed the private equity world where IRRs and multiples are their primary concern. To achieve their target returns, these private groups have aggressively pushed asking rates and have been successful achieving them.
This shift in ownership has been lead by out-of-town private funds like Beacon Capital Partners, Tishman Speyer, Blackstone and Normandy Real Estate Partners who have aggressively bought properties in the Washington market.
For the rest of 2007, it appears there is still room for rents to increase as tenants continue to compete for space. Downtown firms and businesses are doing better than ever, and demand has shown no evidence of slowing.
We have seen a continued reduction in cap rates though 2007 and predict cap rates will remain steady through the rest of the year.
For the rest of 2007 and into foreseeable future, capital flows are projected to stay strong for three reasons (1) access to information continues to make commercial real estate an accepted asset class, (2) returns are attractive compared to other investments options, (3) local fundamentals continue to improve.
Current development in DC is in line with historical absorption so supply/demand are balanced.
And it's not just the office market looking good. The multifamily market remains strong as DC is seeing a large influx of renters and steady and solid demand.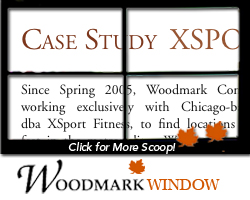 Thank You Subscribers!

Bisnow on Business Real Estate Daily
is now publishing five times a week.

We have doubled the size of our ads
And they're all on our front page!

Readership has soared…Climb aboard!

advertising@bisnow.com
tel 202-966-1200