'Sup in the tech world these days? Well, besides the President's visit to Micron Technology—but we like to leave something for the Post to cover. Herewith some selections from our picture bag:


Inspired by Prince's Super Bowl half time show, former AOL head of international Jack Davies, left, and NoVa tech godfather Mario Morino meet up and party like it's 1999. Nah, this picture was actually taken a couple weeks ago at the Italian Ambassador's house, where Washington Life Magazine honored Venture Philanthropy Partners board member Gabriela Smith for her charitable work with children and families. Mario and Jack also devote large amounts of time to VPP, in addition to venture capital advising through General Atlantic Partners.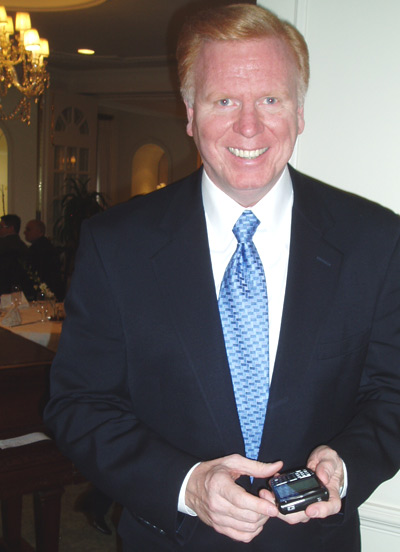 Jim Dinegar, president of the Board of Trade, last week at the Hay Adams, showing me a new invention being discovered downtown that allows users to exchange electronic messages called "e-mails." We are just joshing again, of course. The downtown users are in fact so hip—this is no joke—they are now using their backlit BlackBerries to hail cabs at night. Try it, it's actually quite brilliant. (Although why does this remind us of early users of the mouse who called the Dell help line to report that the foot pedals to their computers didn't work?)


Look who we ran into at GW last month: NASCAR CEO Brian France, left, and Sprint Nextel CEO Gary Forsee. They spoke to students and said their favorite people to meet would be, respectively, Muhammad Ali and JFK. Unfortunately, their first choices were not available, so here they are talking to each other.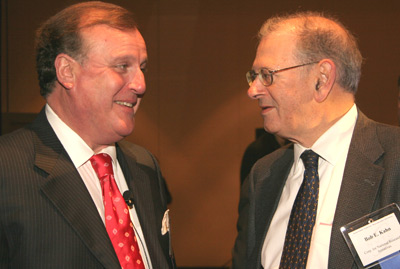 Although highly intellectual, Northrop Grumman IT President Jim O'Neill, left, and "Father of the Internet" and Medal of Freedom Winner Bob Kahn, meeting last week at the NVTC Titans breakfast where O'Neill spoke, started talking about Web 2.0, but quickly discovered a shared passion for the "Who Will Blink First?" game.



EVENTS

Feb 9, NVTC's "The CIO's Role in Implementing New (or Quick Turnaround) Corporate and Government Initiatives," 2070 Chain Bridge Road, Vienna, 7:30-9:30 AM More info.

Feb 14, TCM's "Selling to NIH" conference, Bethesda Marriott,
8-11:30 AM. More info.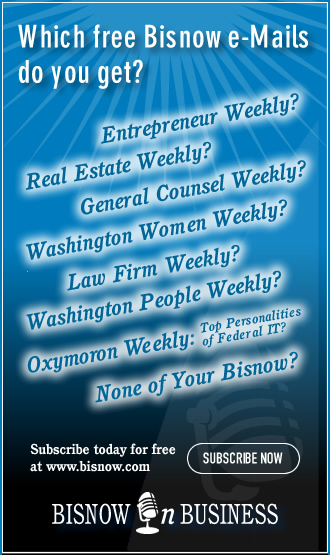 For advertising information, please contact
advertising, or call (202) 966-1200