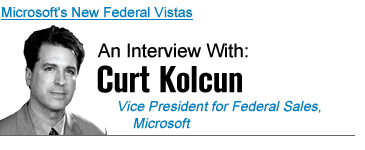 All this talk of the new Vista operating system and Office 2007 made us think it was time to check in with Microsoft here in Washington. A month ago Redmond made the new products available to enterprises, and CEO Steve Ballmer called it the "biggest launch in the company's history." A similar consumer launch is slated for the end of this month.
The federal government, of course, is a big part of Microsoft's enterprise picture: 15% of its North American market, with agencies like the U.S. Army and Air Force among its very biggest individual global customers. Microsoft Federal, based in DC, has 350 sales and service employees in this region and is headed by Curt Kolcun, VP for Federal sales. His government business includes defense, civilian, intelligence, and government healthcare customers. (Microsoft has other sales organizations that sell into the mid-Atlantic market in such sectors as financial services, communications, and small to medium business.)
Originally from northeast Pennsylvania, Kolcun started his IT career in the Air Force, then came to NBI in Washington in the mid-80s to sell software and word processing systems to the Federal government, and began at Microsoft in 1989 before the launch of Windows 3.0. He reports to the Microsoft Public Sector VP Linda Zecher, who is based in Reston.

What's the big deal about Vista and Office 2007? What's the biggest improvement?
For the federal market, the greatest significance is security. It's all-encompassing, from the ground up, and from both an access and development perspective. Also, the products provide a lot of new capability for the mobile user. One of the growth areas in federal sales has been customers moving beyond desktops, such as using our products to develop solutions to take into the field—for example, the Army's mobile medical solutions.
How about the user experience? Will these products seem any different to us ordinary people?
Yes, we feel we've improved ease of use, through greatly simplified user interfaces, richer graphics, and incorporating search elements into all aspects of the operating system. The feedback we've had over time is that many users of Office felt they weren't tapping into all its capabilities, so we've added features like a ribbon bar to enable intuitive access to more of the back end offerings.
What the heck's a "ribbon bar"?
It's a revolutionary new technology within Office that allows you to see capabilities in icons rather than text lists. It makes things much more intuitive.
What's been the reaction to the launch?
Very positive, which is largely a result of our efforts with federal customers throughout the development of these products. We've had a technical adoption program that's allowed customers to test and provide feedback, especially on security elements, and we've had an array of agencies working with Vista for well over a year. We have had extensive feedback from the business and technical communities, with CIOs looking at Vista and Office 2007 from an enterprise IT perspective. And internal developers at our partners have been reviewing the products for how to best develop for their platforms.
What's your sales objective now?
The majority of our customers have enterprise agreements, so they have rights to use new technology throughout their organizations. We want them to make plans for rolling out these new systems. After all, it's a significant upgrade. Some customers may choose first to upgrade their most vulnerable systems like laptops. But we expect quick adoption of these technologies. Most of our hardware OEMs will be shipping systems with Vista pre-installed. We hope to see a substantial transition over the next 12 to 18 months.
So all in all, how significant are these releases? Is it hype or real?
Our last application change was Office 2003, and before that Office 98. We took our time with this release because we wanted to step back and redesign the system from the bottom up from a security perspective. In terms of the operating system, this is much more significant than Windows XP SP2 a couple of years ago. I would equate it at least to Windows 95, and it's probably more significant even than that.
Anything else part of this launch?
We've also done a major release to Microsoft Exchange, the core messaging system for the US government, and released SharePoint Portal Server, a collaboration tool and portal that provides enterprises powerful search and retrieval capabilities.
By the way, we always like to know about our neighbors. What do people actually do who work in Microsoft's federal business unit?
We have account managers aligned to their respective businesses. We have technology specialists and architects. And we have solutions specialists focused on areas such as for command and control or medical health systems. We also have technologists for Federal sales who focus on key federal government standards, and policy specialists who address policy directives such as the Federal Information Security Management Act to be sure we get appropriate government security accreditation.


Oxymoron Weekly Advisory Board:
Tom Hewitt, founder, Fed Sources
Dave Nadler, partner, Dickstein Shapiro LLP
Sudhakar Shenoy, founder and CEO, IMC
Dendy Young, Chairman, GTSI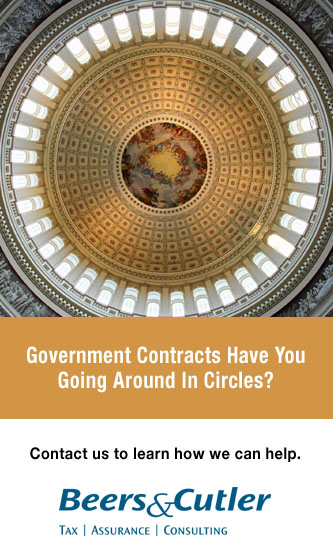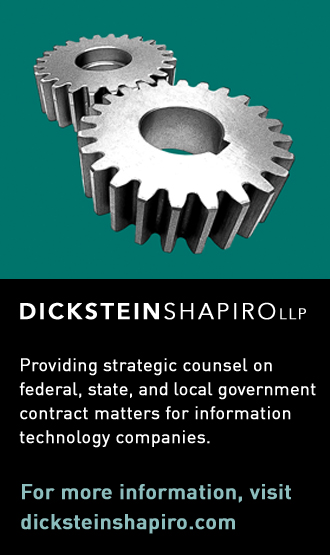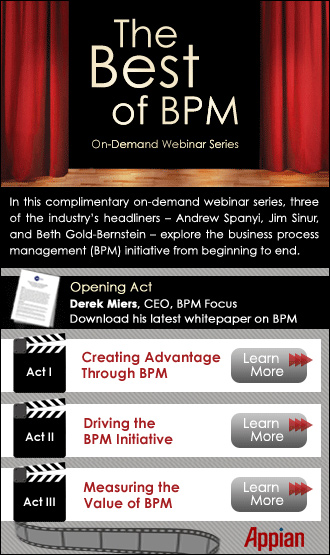 Readership has soared…
Climb aboard!

Thank You Subscribers!

Help deliver the remarkable stories of the
region's most interesting Federal IT figures
to the whole business commmunity.

For advertising information,
please contact advertising@bisnow.com
or tel. 202-966-1200