WMACCA:
Raising the Bar for 2007
No, this newsletter is not an in-house organ of WMACCA, so forgive the praise that follows. But here's the organization's problem: Their 2006 success will be a hard act to follow.

For example, if you wanted to be part of an intimate gathering with superstars like former New York mayor Rudy Giuliani or Walt Disney chairman George Mitchell, WMACCA served it up on a platter, at the Ritz no less. Or if you had a taste for sports and wanted to see the top attorneys of the NFL, NBA, MLB, and LPGA all on one panel. Or attend any of 57 other programs on all variety of legal-eagle subjects, most for CLE credit.
Or, if you had a itch for politics, how could you beat a small luncheon last month with the elite crew above, White House Counsels to three presidents. [For the citation-minded among you: Clinton Counsel Beth Nolan, now of Crowell & Moring, flanked by, from left, Bush 43 Deputy Counsel David Veitch, now GC of Ford Motor; Reagan Counsel A.B. Culvahouse, now chairman of O'Melveny; and Clinton special counsel Lanny Davis, now of Orrick, Herrington.]
And they did not just pontificate from behind a podium. They let down their hair and admitted such things as how White House legal teams are woefully understaffed and have to learn to compromise on due diligence in the interest of speed. My own prize for candor went to former Clinton special counsel Lanny Davis, who is at work on a book about scandals since Eisenhower. He derided the bitter GOP partisanship of the Clinton impeachment, but then, referring to his own party, noted the misbegotten Democratic investigations of Reagan Labor Secretary Ray Donovan, and admitted: "We started it."

Yet the real WMACCA achievement in 2006 was not simply putting on star studded events, but something more enduring and long awaited around here: bringing together locals and nationals who live in the same region but who usually inhabit separate universes. Folks, we're not in Kansas. This is Washington, DC, and WMACCA is at last tapping into its natural resources.

It all makes for a good show, and led by activist president Eric Reicin of Sallie Mae and hyper-energetic Executive Director Ilene Reid, it's no shocker that WMACCA grew to 1500 members, the biggest ACC chapter in all the world.
So what's in store for 2007 on the WMACCA front? On the right, above, new president Mary Kennard, by day American University's GC, together with a couple leading WMACCA Board members Mollie Roy of Freddie Mac and Kevin Lapidus of YellowBrix.

Kennard has in fact been part of WMACCA's growth story, having joined five years ago when it was at 700 members and for a while co-chairing the membership drive, explicitly trying to best New York's numbers. She has also helped spearhead minority scholarships for in-house counsel interns, in the process helping expand the consciousness of local law schools about corporate opportunities.

If Reicin was a builder, Kennard seems to be a consolidator and manager. She tells Bisnow on Business that WMACCA should probably "take a pause for a moment to be sure our resources are aligned with members' interests. We have gotten to be a much larger organization in such a short period of time."

Kennard did a previous tour as WMACCA's treasurer, improving systems to monitor finances and keep records. Along the same lines now, she says she "wants to be sure we are set up structurally to accomplish what we want. We need to make sure the programs and services are a match. We run so many different programs each year, we want to be sure they're well attended, and people aren't feeling burned out."

Like we said, WMACCA's challenge is, if anything, an embarrassment of riches. We should all have such problems.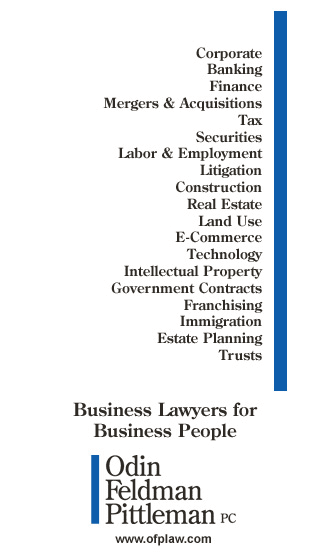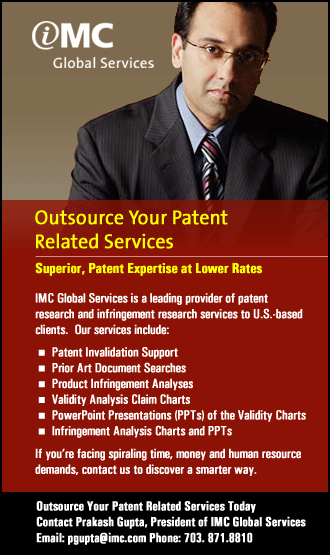 For advertising information, please contact
advertising, or call (202) 966-1200