WMACCA, AOL,
CROWELL, DICKSTEIN
---
Media Mavens. At May WMACCA luncheon at McLean Hilton, GCs and biz dev gurus from local media, telecom, and Internet companies debated how the convergence of their industries will affect delivery and consumption of news.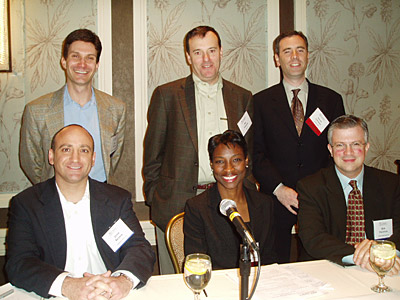 Standing from left: Discovery Communications biz affairs head Jon Sichel; AOL GC Ira Parker; Sun Edison GC Kevin Lapidus. Seated: Gannett Digital head of business development Josh Resnik; Washington Post Newsweek Interactive Deputy GC Sherrese Smith, RCN GC Ben Preston.
Actually, they pretty much agreed that multiplying choices are great for consumers, despite misguided carping from the moderator (yours truly) about whether that degrades quality and understanding of information. Their basic answer: the need to maintain the credibility and appeal of top brands like their own.
Parker and Lapidus seem pretty versatile as legal eagles. Parker came to AOL eight months ago from the GC job at Polaroid, and before that was GC and later CEO of GTE Internetworking (renamed Genuity during the tech roller coaster), and before that Deputy GC of the Resolution Trust Corp. Lapidus came to Beltsville-based Sun Edison four months ago from Alexandria's YellowBrix, switching from an online news platform company to one designing, building, and financing solar power plants for the likes of Staples and WalMart. And they're not total workaholics: Kevin just returned from the Big Red Boat cruise with his two young kids.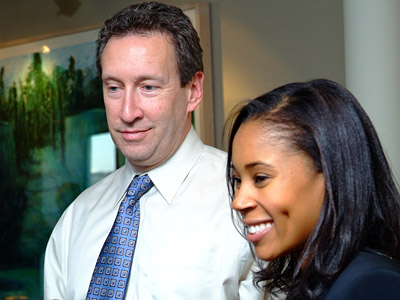 Crowell & Moring has announced its third annual "Diversity in the Legal Profession Scholarship Awards," for three grants totaling $25k for students enrolled in DC law schools. More info. Above, Crowell Managing Partner Kent Gardiner earlier this year with 2007 recipient Adrienne Lawrence, who'll be a third year at GW. Below, Crowell scholarship recipients Evandro Carvalho and Michelle Thomas of Howard School of Law.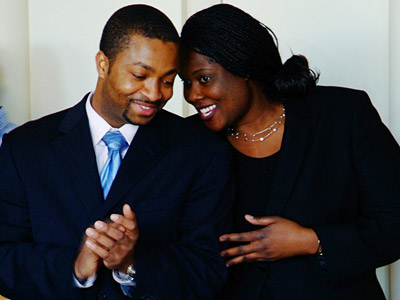 And Dickstein Shapiro last month hosted a "Business Growth Summit Diversity Conference" which Managing Partner Mike Nannes explained was not only to encourage "inclusion" in corporate America but to recognize that diversity actually confers competitive advantage on companies that embrace it. Dickstein was recognized in 2006 with the Minority Corporate Counsel Association's Thomas L. Sager Award for the Mid-Atlantic region based on commitment to diversity.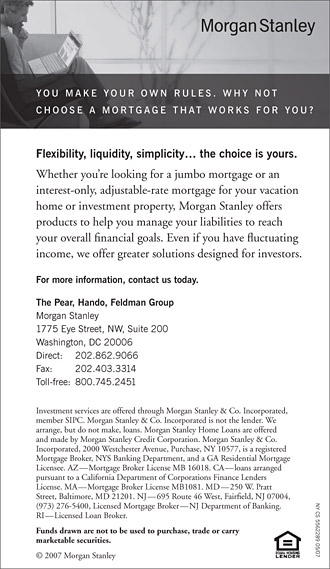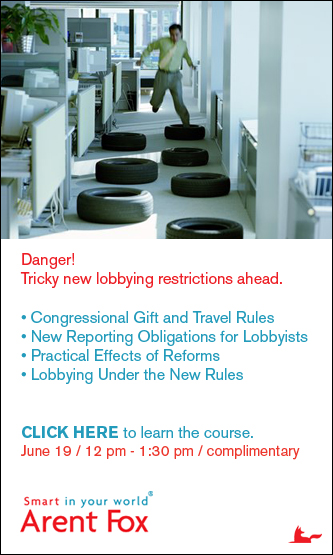 For advertising information, please contact advertising, or call (202) 966-1200