Sutherland DC Office Lands "Defense Attorney to the Stars"
By Stacy Carlson for Bisnow on Business
---
Quick, quick: what do Monica Lewinsky, Wesley Snipes and the Al Capone family have in common? Answer: Billy Martin, one of the nation's most prominent criminal defense lawyers who donned new professional duds last week as the head of Sutherland, Asbill & Brennan's white collar criminal defense practice.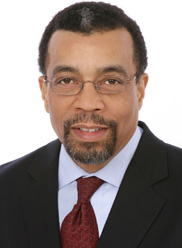 Billy Martin

In addition to the three (in)famous names above, others with Billy-in-common include professional athletes Jayson Williams, Allen Iverson, Juwan Howard and Rod Strickland of the NBA, boxer Riddick Bowe, and the parents of murdered Washington intern Chandra Levy.
Billy made the move to Sutherland from Blank, Rome after working closely with Sutherland partner Dan Marino (hmm, must be a common name) on a trade secrets case and getting to know the firm's partners. Billy tells us he's committed to building Sutherland's litigation practice big time. He says he'll "expand the brand" through a combination of marketing to current corporate clients, building his own client list, and developing the team bench. Billy sees a continuing deluge of securities and corporate investigations at the SEC and DOJ, and wants to position Sutherland as one of the foremost firms defending companies and their bigwigs.
Sutherland now has over 400 attorneys in six cities. Their tax group is renowned, another reason Billy decided to make the move, given that he had recently been retained by actor Wesley Snipes to fight a tax fraud indictment.
In a practice that involves high-profile cases and high-profile clients, Billy has to mix law and public relations. In the Chandra Levy case, where he acted as public spokesman for the Levy family, in between interviews there were a lot of criminal law punches being thrown, too, to keep the DC police focused on a murder investigation. The murderer of course has never been found, but Billy still maintains it will happen: "Always does, sooner or later," he tells us. (Note to readers with long historical perspective: Is that true?)
Billy went to Howard University and then to law school at the University of Cincinnati. In 1978, President Carter's Attorney General Griffin Bell appointed the 29-year old to run the Dayton, Ohio US Attorney's office. From there, Billy rose through the DOJ hierarchy, including stints on the west coast and at DC headquarters.
The most astounding experience in Billy's career was the moment when he realized the Lewinsky case was leading to the impeachment of President Clinton. Being one of the lawyers involved in that landmark proceeding was "awe-provoking." The most gruesomely interesting case, he says, may be the mob "black hand" murder. Billy was a federal organized crime prosecutor in San Francisco in the early 80's and built a case against the Capone family. The star witness was Alan Dorfman, a Chicago financier. Dorfman accepted a dinner invitation from a 'friend' before flying west to stand trial and possibly testify. After dinner, the friend walked Dorfman to the parking lot, kissed him on the cheek. and then shot him. Left behind at the crime scene were the signature black glove and .22 derringer of Cosa Nostra.
With such tantalizing reminisces, Sutherland has at the very least signed on one great storyteller, and that should keep the litigators' white collars fresh and starched for some time.

Readership has soared… Climb aboard!

Thank You Subscribers!

Help deliver the remarkable stories of the region's most successful law firms to the whole business commmunity.

For advertising information, please contact advertising@bisnow.com or tel. 202-966-1200