Beveridge & Diamond
COUNTRY'S BIGGEST
ENVIRONMENTAL PRACTICE
AIMS TO STAY SMALL
---
They often get approached by mega-firms who eye their vibrant DC office or nationally leading environmental practice, but "I tell them nope, we like the way we are."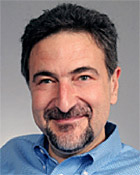 Rob Brager

So speaketh Beveridge & Diamond managing shareholder Rob Brager, who leads the 100 attorney firm founded in 1974 by former EPA head Bill Ruckleshaus when he stepped down as Deputy Attorney General following Nixon's "Saturday Night Massacre."
The firm, which bills itself as the country's largest environmental practice—every lawyer does something in that area and 1/3 do so exclusively—represents big chemical companies like Dow and oil companies like Sunoco and Conoco Phillips. They do land use and environmental regulation and litigation, and also litigate in unrelated areas for clients who like their work and want to use them even more.
Brager says the suitors are typically firms in the "400 to 1000 lawyer category," impressed not only with their practice but their toeholds around the country: Baltimore, Boston, San Francisco, New York, Austin, and New Jersey. He likens the environmental practice to breathing, because of the constant shift in federal/state primacy; environmental law, he says, inhales at the federal level (thus the DC hub) and exhales out to the states. They also have an active international practice, with the South American component functioning out of their Austin office where they have lawyers fluent in Spanish and (for Brazil) Portuguese.
Why all the offices for such a small firm? Brager saids they like to be based where their clients are, and where their lawyers like to live. All offices feature transplants from DC or former firm clients.
Brager himself has lived in Baltimore since following his wife there in 1983, and helped open that office in 1998, after 17 years at the office in DC. He says it's just as easy to do national or New York work from there in the electronic age. He can see opening up new offices in Louisiana, somewhere in the Midwest like Minneapolis or Chicago, and maybe in the Pacific Northwest.
Brager figures their lawyers may have 15% lower compensation than the mega-firms, but says that's offset by "having control of our lives, enjoying working with each other, and not worrying about where the next client will come from," since they have lower billing rates. He says they don't require client or business generation to be a shareholder and don't have non-equity shareholders. They take laterals occasionally, typically someone they've worked with (or against) in cases. He says a couple of former colleagues who were drawn to "top dollar" found new niches elsewhere, but that shareholders mostly stay at the firm.
Is a single practice area risky? He says there were environmental booms in the early 80s and early 90s with Clean Air Act amendments, and predicts there will be a third wave in two years "when" a Democrat is elected president.
The New York born, bridge-playing Brager naturally has a love of baseball, and says he originally chose to live in Baltimore close enough to old Memorial Stadium to walk and even make friends with the ushers who would let him in around the fourth inning. He also has a sense of humor. His favorite tie shows a healthy world scene on the top but below sports fish wearing gas masks and trash cans floating in the water. "It's a good conversation opener at EPA," he smiles.

For advertising information, please contact advertising, or call (202) 966-1200