Why a Home-Grown
Fairfax Firm Wants to
Stay That Way
---
A shoutout to our sponsor, the American Bar Association's Real Estate Symposium April 26-27 of this month at the Fairmont—top speakers on the hottest topics in real estate, plus CLE and practical courses for young lawyers, too. Vice chair of the ABA real estate section is Ballard Spahr's Roger Winston. See ad to right, or click here.
---
They were founded in '72, have grown to 50 lawyers, and starting in the mid-80s have had many suitors. But Odin, Feldman & Pittleman of Fairfax has found compelling professional and cultural reasons for going it alone, hunkering down to learn the corridors of Virginia courts and tailoring its practice to local clients, referrals from bigger firms, and collaboration with out of town firms seeking local counsel. In recent cases they have been engaged to work with Williams & Connolly, Holland & Knight, and Wilkie Farr & Gallagher, among others.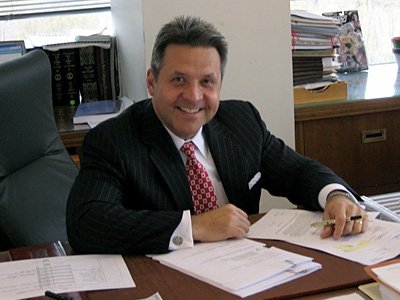 "From what we've seen over the years, small firms don't fare so well in mergers," says Board member and long-time partner Sunny Cameron, 44, who's practiced there going on 20 years. "They might want our real estate and corporate groups, for example, but they tend to have little interest in some of our other practice areas. They may feign interest in everything, but we know better, and we don't want them cherry picking. We're not willing to lop off people we've grown up with."
Under no circumstances? "If we were to ever decide to merge, it's more likely that we would acquire others, not vice versa," Cameron says.
Their origins built in a local DNA. Dexter Odin was county attorney in Fairfax and David Feldman one of his assistants; Jimmy Pittleman, then of Caplan & Drysdale, joined a couple years later. Odin did litigation, Feldman real estate, and Pittleman corporate and estate planning—all emphasized local Virginia clients. That three-legged stool and Virginia orientation still exist in their practice pattern today.
Cameron himself was a summer associate in 1986 and today his practice is almost exclusively commercial litigation, representing banks, real estate developers, and various aspects of the construction industry. He spends 75% of his time working for Virginia based companies, usually in Virginia but not always. A couple cases recently took him to Federal court in Michigan. Although a "paper-intensive federal practice makes having a local office somewhat less significant," he says, state court practice in Virginia still features "oral arguments for everything."
He has often accompanied representatives of "large firms who feel more comfortable being with someone who knows judges on an almost first name basis." His clients range from behemoth home builder Van Metre to the national trade association for the archery industry whose president is based nearby, even though a recent arbitration over a trade show took him to Louisville. For Uniwest Construction, a Fairfax general contracting firm, he serves as their outside general counsel on construction matters, handling contract negotiation and drafting as well as litigation.
Besides having a large and diverse litigation section, the firm's broad practice base includes corporate and tax, estate planning, pension and profit sharing, banking and commercial real estate, bankruptcy, domestic relations, labor and employment, and criminal. The firm has an eye to beefing up its local land use and zoning practice, and maybe also government contracting and securities. Meanwhile, they try hard to be cost effective and avoid "overstaffing" and rigid hierarchies.
The firm is so collegial, there is no managing partner. It's run by a board of directors composed of seven shareholders and the office administrator. Many of the lawyers joined the firm right out of law school and have stayed at the firm because of its "small town" character. In a way it's like practicing in the old days. But they also feel that modern megafirms don't work for everyone, and that many practitioners and clients are pleased such firms as Odin Feldman still thrive.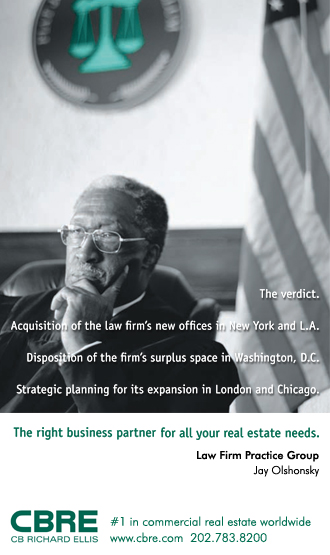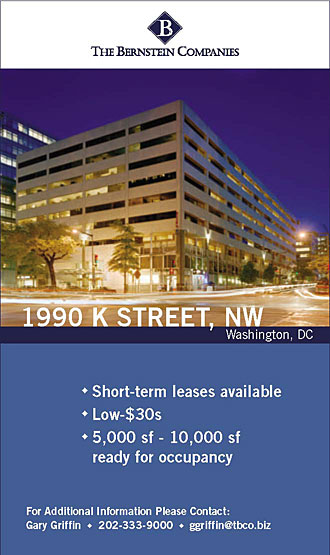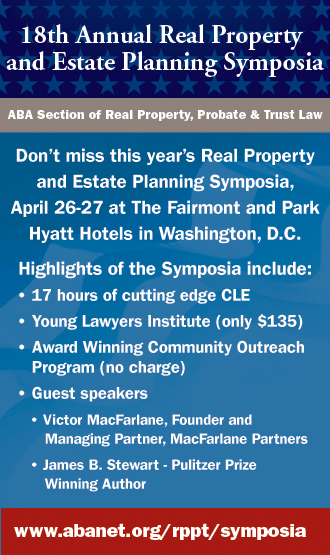 For advertising information, please contact advertising, or call (202) 966-1200