By Mary Westbrook, for Bisnow on Business
Quite a year for Blackboard, the education software maker in DC.
Founded ten years ago, it's quickly become a major player in the e-learning industry, with a leading market-share of American universities. But the firm is also in the middle of a high-profile patent lawsuit, which has many of its peers in the industry up in arms. Helping to guide Blackboard through the process is Matthew Small, senior vice president and GC, a relative newcomer who joined in 2002 and has risen quickly.
Small is a graduate of the University of Denver and has a JD and MBA from the University of Connecticut.
"In a company, unlike a law firm, you can rise regardless of your tenure," says Small, whom Washingtonian recently named one of its Top 40 Lawyers Under 40. "Corporations tend to be meritocracies, more so than law firms at least."

Bisnow on Business: What's your legal department consist of?
As GC, I'm one of six lawyers. We also have a team of non-lawyers, for a total department staff of 15. In house, we have patent and labor and employment attorneys as well as corporate finance, securities, and licensing attorneys. Because we're a global company, we use outside counsel a lot, such as for larger M&A deals and anti-trust cases. Our main relationships are with McDermott Will & Emery and WilmerHale.
How'd you come to work for Blackboard?
I was working for Testa, Hurwitz & Thibeault in Boston when I got recruited. Since then, I've gotten married and now have two kids – a four month-old and a 20-month-old.
What's your day like?
My hours are 8 to 8 on a typical weekday, but I'm pretty protective of my weekends. I travel about one week per month. There will be days where I am meeting-to-meeting all day, and there are other days where I am just turning drafts and reviewing others' work all day. Overall, I would say the breakdown is about 30 percent meetings, 30 percent reviewing others' work, and the rest of my time is spent on business-level strategic and executive and board level policy consulting. It's always different though. Right now we are suing a competitor for patent infringement, so during a recent week I was involved in responding to motions in the case and doing a day of interviews with reporters. One of the open source software groups invited me to Atlanta to speak to competitors about the patent. From there, I flew to Texas for the defendant's motion to stay, which was denied.
Why has the patent suit gotten so much attention?
One of our biggest obstacles is operating as a for-profit proprietary software company and, at the same time, being a responsible member of the educational community, which means facilitating openness and the free exchange of ideas. In the '90s, we filed for a patent, which wasn't issued until this year. We recently brought a patent suit against our competitor. That's our right, but if you think about it, the ideals of education – openness and exchange of ideas -- are at odds with the idea of property rights. There has been some concern within the industry about Blackboard asserting property rights within our eco-system, and, yes, it is a fine line. To be honest, the legal piece of this situation is actually smaller than the PR piece. I've been involved with the PR outreach, which is something I've done before but never on this level. Now, it's a dozen press interviews for the smallest matters. It's a high profile case.
How did you learn the business?
I was relatively junior when I started at Blackboard, but I got involved in every facet – product development, HR, legal, contracting. I got to the point where I wasn't just drafting documents. I was also thinking them through. I was promoted to GC in January 2004 to help take us public in June 2004, and I took an active role in acquiring one of our main competitors, WebCT Inc. I think we, the legal team, really facilitated the speed and effectiveness of these transactions because we played such an involved role.

What unique kinds of law are needed in your law department?
Because we're a technology company, one of our largest assets is intellectual property. Because of our relatively small size—$180 million in revenue projected for the year and 800 employees scattered all over the world—we also have unique employment and immigration issues. For instance, we may only have five or 10 employees in one country, in which case we have to find a way to resolve employment and immigration issues in a way that is legal but also cost-effective.
Do you have a particular practice area you personally get involved in more than others? I spend a lot of time on M&A, complex litigation, and securities. I also spend a lot of time on compliance and facilitating our board because of my role as Secretary.

How has the law department changed during your tenure?
We were originally focused on our IPO and licensing. Now, we're much more well-rounded with targeted practices. I delegate a lot. That's not a skill that's easy to acquire but once you have a staff that you can trust, it frees you up. The secret to delegation is just taking the time on the front end to invest in your team so that they can operate with minimal supervision. Quite frankly, to get that caliber of attorney, you have to be creative. For instance, I created two part-time positions to attract two people who were in partner-level positions. You don't often find that kind of alternative work schedule in a traditional law firm.

How do you keep up with the latest legal cases and issues?
I'm constantly reading and in touch with peers, but I find that, through the practice of law more than anything else, I keep current. If you're going through a patent suit, you really have to know what's going on. The learning curve has been steeper in-house than at a law firm, contrary to what I expected. You don't have much time for metaphysical arguments.

Washingtonian magazine recently named you as one of its "Top 40 Lawyers Under 40." What do you think about that?
It shows that someone at the Washingtonian must have made a mistake. :)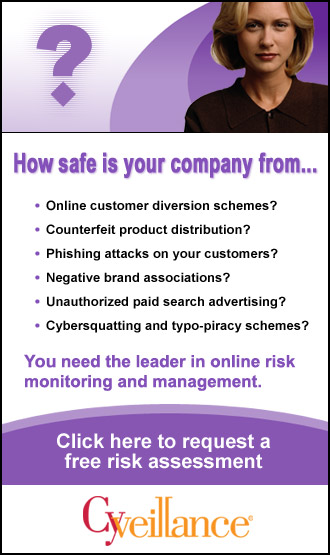 For advertising information, please contact
advertising, or call (202) 966-1200