WHY AN ALABAMA LAW
FIRM BEEFED UP ITS
DC OFFICE
---
Nope, not what you expect. Sure, Alabama Senators Sessions and Shelby are important, and the DC office of Birmingham, Alabama-based Bradley Arant Rose & White does some government relations for the folks back home.
But that's not the reason they've grown rapidly to 12 lawyers in the last couple years, and plan to add several more soon.
The D.C. office of this Alabama firm has become a nationally renowned practice in...construction law.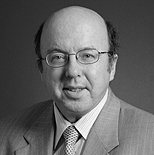 Doug Patin

In fact, as we caught up with D.C. Managing Partner Doug Patin, he was on the phone with us from Las Vegas, where he's been going twice a month since January handling multiple cases. (Such as: Venetian owner Sheldon Adelson demanded a bunch of changes at the end of hotel construction years ago and the right compensation due for all the chaotic work at the end is still being argued. For Mandalay Bay hotel, Patin is defending a party in an action that alleges design defects caused the hotel to sink three feet into the ground.)
Patin says that Bradley Arant doesn't just deal with "typical" mechanics liens or shopping mall construction cost issues, but really technical, complex, cutting edge stuff for the likes of Centex, Tompkins Builders, and John J. Kirlin, Inc.
The firm started representing local Alabama contractors back in the 40s, then decided to incorporate the specialty in other offices as it attempted the last few years to establish a footprint all over the Southeast. It now has beachheads in Montgomery, Huntsville, Jackson, and Charlotte, and decided to create something even in Washington because it seemed to be such a focus of both commercial real estate activity and construction law, especially for projects involving the federal government.
How did Patin, who grew up in Bangor, Maine, and went to the University of Wisconsin-River Falls, end up there?
He came to GW for law school, studying under "Nash and Cibinic," two of the leading authorities on federal procurement. He stayed to work for Braude Margulies; Kilcullen & Wilson; and eventually Spriggs & Hollingsworth, a 70-attorney firm where he practiced alongside another partner named John Bond.
Bond went off to Charlotte to become the GC, then president, of JA Jones Construction, which subsequently went bankrupt. Bond stayed in Charlotte and went to work for Bradley Arant there, then in 2005 helped lure his old Spriggs' friend (plus four other partners and four associates) to 240-attorney Bradley Arant.
Patin says the departure was quite amicable because Spriggs had so much toxic tort defense it barely missed the construction practice.
Does he at least speak "Southern?" No, but he has learned to speak Russian. In 1978 he married a woman from the Soviet Union he met on a student tour. They travel back to Russia every couple years to visit family, especially to St. Petersburg, his favorite city in the world.

Readership has soared… Climb aboard!

Thank You Subscribers!

Help deliver the remarkable stories of the region's most successful law firms to the whole business commmunity.

For advertising information, please contact advertising@bisnow.com or tel. 202-966-1200